A
s a catalyst for progress, 1970s UCLA was a decade of breakthroughs that would change the world. As the decade began, the turmoil from the Sixties carried over — driven by the continuing war in Vietnam and the ongoing fight for civil rights. Although the unprecedented building of previous decades slowed, innovative programs and research grew, as did the University's reputation as a world-class institution.
In May, 1970, following President Nixon's orders to invade Cambodia and the tragedy at Kent State, where the Ohio National Guard opened fire on protesters, student protests erupted at UCLA. A Los Angeles Times headline declared "UCLA Emergency" as student demonstrations on campus escalated. Protesters graffitied walls, broke windows and tried to take over the administration building. Chancellor Young declared a State of Emergency and when students gathered at Janss Steps resisted orders to disperse, the police used force, arresting 74 and injuring a dozen. In response, for the first time in California history, Gov. Ronald Reagan shut down all California colleges and universities for four days.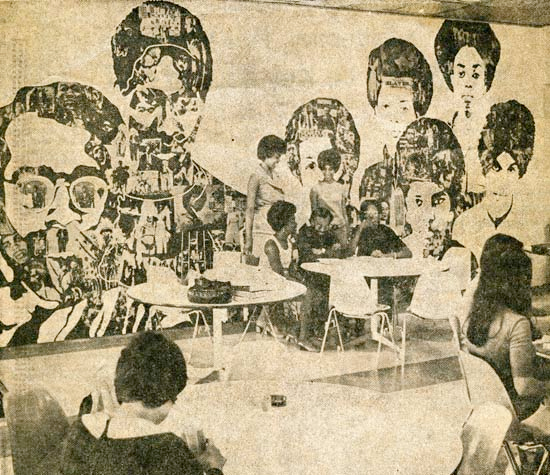 Ackerman Student Union had been headquarters during the unrest, and students gathered there as campus returned to calm. Following the weeks of protest, seven black students — Neville Garrick, Michael Taylor, Jane Staulz, Marion Brown, Andrea Hill, Joanna Stewart and Helen Singleton — came together to create something meaningful from the chaos. The group of artists submitted a proposal to paint on one of the walls that had been graffitied with a mural of African American history titled "
The Black Experience
." The mural would be political, and tell a historical story as well. The mural, covered by a false wall during renovations in 1992, was restored in 2014.
STRIDES IN DIVERSITY AND EQUITY
As the struggle for civil rights and equality gained momentum in the 1960s, students, staff and faculty at UCLA continued to press for rights and representation. In the Seventies, UCLA's diverse community members made their voices heard.

Inspired by the events of the times, including a strike for educational reform by Los Angeles high school students and the shooting of local reporter Rubén Salazar, Latino students at UCLA were committed to building a movement for change. In 1972, American labor leader and Latino American civil rights activist

César Chávez

spoke on the UCLA campus. The co-founder with Dolores Huerta of the National Farm Workers Association, later the United Farm Workers (UFW) union, Chávez who had just ended a month-long hunger strike, spoke to Bruins about farmworkers' ongoing struggle in the fields, a plight which UCLA students and faculty supported – and urged a boycott of non-union lettuce. Chávez's speech, along with 365 others from the era including those by Black Power advocate Eldridge Cleaver, civil rights leader Angela Davis and Twilight Zone creator Rod Serling, was recorded on reel-to-reel tape and stored in the archives of the UCLA Communication Studies Department. The tapes are being

restored and digitized

to the

University Archives

to give listeners a glimpse into this turbulent era.

In his 1964 State of the Union address, President Johnson introduced legislation aimed at targeting economic disparity, called the War on Poverty. The Educational Opportunity Program (EOP) was created to widen access to education for students from historically underrepresented backgrounds. In 1971, to reach more underrepresented students UCLA consolidated their EOP and High Potential Program (HPP), to create the

Academic Advancement Program

(AAP).

AAP is the nation's largest student diversity program, providing guidance and support through scholarships, academic advising, mentoring and summer programs for entering students. Many AAP students come from high-need families, are the first in their families to go to college or come from underrepresented populations. AAP students have demonstrated their potential to excel at UCLA; these programs are designed to further their long-term growth.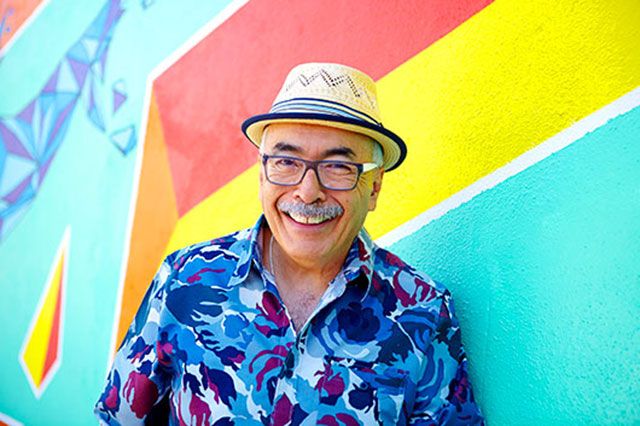 Juan Felipe Herrera
'72 was among the early recipients of an Educational Opportunity Program (EOP) scholarship to attend UCLA. The son of migrant farm workers, he became active in the Chicano Civil Rights movement on campus. A poet, writer and performer, Herrera
writes about
social, political and cultural topics, and was the first Mexican-American to be named United States poet laureate. As poet laureate he traveled the country sharing poetry and engaging people in writing poetry.
Students at UCLA were inspired to action by campus events, working for change in their communities. In 1973, an undergraduate major in
Chicano Studies
was established, and UCLA students organized
Raza Graduation
, a ceremony to represent Latino traditions. Rosalío Muñoz was UCLA's first Chicano student body president. A journalist and activist, Muñoz also co-chaired the 1970 Chicano Moratorium Committee, to organize opposition to the Vietnam War.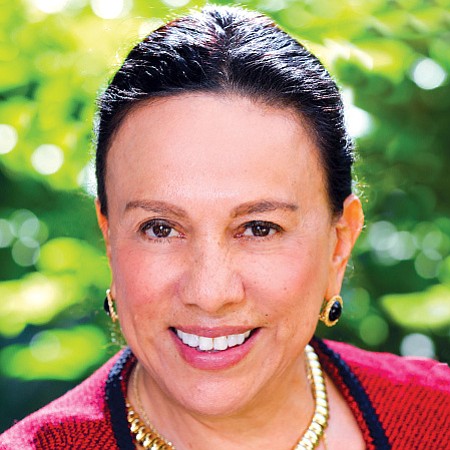 Attorney and activist
Antonia Hernandez
'70, J.D. '74, was inspired to pursue a law degree by the push for educational equality, especially among Latino students. The 1991 Edward A. Dickson Alumnus of the Year winner has worked to see Latinos gain full participation in political life — addressing discriminatory redistricting, equitable allocation of funds for education, and the fight for immigration and language rights.
The 41st mayor of Los Angeles,
Antonio Villaraigosa
'77, transferred to UCLA from East Los Angeles College where he became active in MEChA, a student organization that creates change through political involvement and education. He led demonstrations in support of farmworkers, ethnic studies programs and increased admission of women and minorities. As the first Latino to serve as mayor of Los Angeles since Cristobal Aguilar in 1872, Villaraigosa built a legacy of creating coalitions between diverse constituents. He said, "For me, public education really was the great equalizer. That's why I believe education is the civil rights issue of our time."
The Institute of American Cultures had been established when Chancellor Young secured a five-year Ford Foundation grant for support of the American Indian, Asian American, African American and Chicano Studies Centers dedicated to culturally appropriate research, information distribution and community service. The Centers were created to address student and community member concerns that UCLA was not conducting research or disseminating accurate information about their history and culture. The American Indian Studies Center grant supported research, grant writing, a library, publications and curriculum development concentrating on Native American history and culture.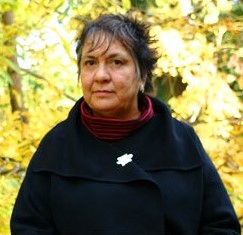 In the late Sixties and Seventies, the Visual Communications and Ethno-Communications Departments collaborated to recruit students from underrepresented populations, giving them access to the tools of cinema and control of how they were portrayed in media.
Sandra Osawa
, a member of the Makah nation, was excited by the opportunity to tell stories from her point of view. In 1974, Osawa produced the TV program "The Native American Series," which aired before the "Today Show" and was the first series on NBC to focus on Native American issues. An accomplished filmmaker and poet, Osawa has dedicated her career to telling the stories of her community and advocating for others to do the same.
To represent the stories of Asian Americans, a group of film school students founded a groundbreaking nonprofit media arts organization,
Visual Communications
(VC). Tied to UCLA's Asian American studies movement, Duane Kubo '75, Robert Nakamura, M.F.A. '75, Alan Ohashi '75 and
Eddie Wong
wanted to present an alternative perspective to mainstream images of Asian Americans. Nakamura's 1972 documentary "Manzanar" shared his experiences during the World War II incarceration of Japanese Americans.
Working to change the portrayal of African Americans in mainstream film, a generation of young African American filmmakers studied at the UCLA Film School from 1967 through the 1980s. Known as the
L.A. Rebellion
film movement, they developed a creative culture outside of classic Hollywood rules. Among the filmmakers, Carroll Parrott Blue, M.F.A. '80, focused her multimedia documentary projects on women of the African Diaspora. Her film, "Varnette's World: A Study of a Young Artist" (1979), follows a painter's inspiring portrayals of everyday black life. Alile Sharon Larkin's, M.F.A. '82, films have a nonlinear, collage style. She made two at UCLA that portray the pressure and discrimination faced by black women in "The Kitchen" (1975), and economic and social inequality in "Your Children Come Back to You" (1979).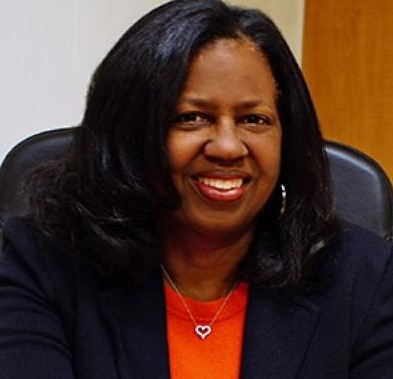 Seventies graduate,
Yolanda J. Gorman
'78, MBA '83, Ph.D. '93, now serves as the senior advisor to the Chancellor for Strategic Initiatives at the University of California. In this role she leads UCLA strategic planning efforts to position it for future success in the Chancellor's priority areas: academic excellence, civic engagement, diversity and financial security. A triple Bruin, Gorman was the first African American woman to serve as the chair of the
UCLA Alumni Association Board of Directors
. An active community, civic and cultural volunteer, she is a two-time regent emeritus of the University of California. Gorman said, "UCLA has provided me with the most incredible opportunities, and has played a significant role in who I am today."
The movement for lesbian and gay rights also gained strength on campus in the 1970s. One year after New York's Stonewall Riots, activists in Los Angeles organized the first Gay Pride Parade, today one of the largest in the world. The movement was reflected on campus with the establishment of
UCLA's Gay Student Union
(GSU). In 1974 the GSU held UCLA's first "
Gay Awareness Week
" with guest speakers, lectures and a dance party. UCLA's first course in lesbian, gay, bisexual and transgender studies, taught in 1976, was the English class "Gay and Lesbian Literature." UCLA Chancellor Young was one of the first university leaders to direct departments not to discriminate based on sexual orientation.
During the summer of 1972, UCLA hosted the third Special Olympics Summer Games with 2,500 athletes and coaches from all 50 states visited campus. It was also during this decade that UCLA sports flourished with a record 23 NCAA championships in sports including tennis, volleyball and basketball.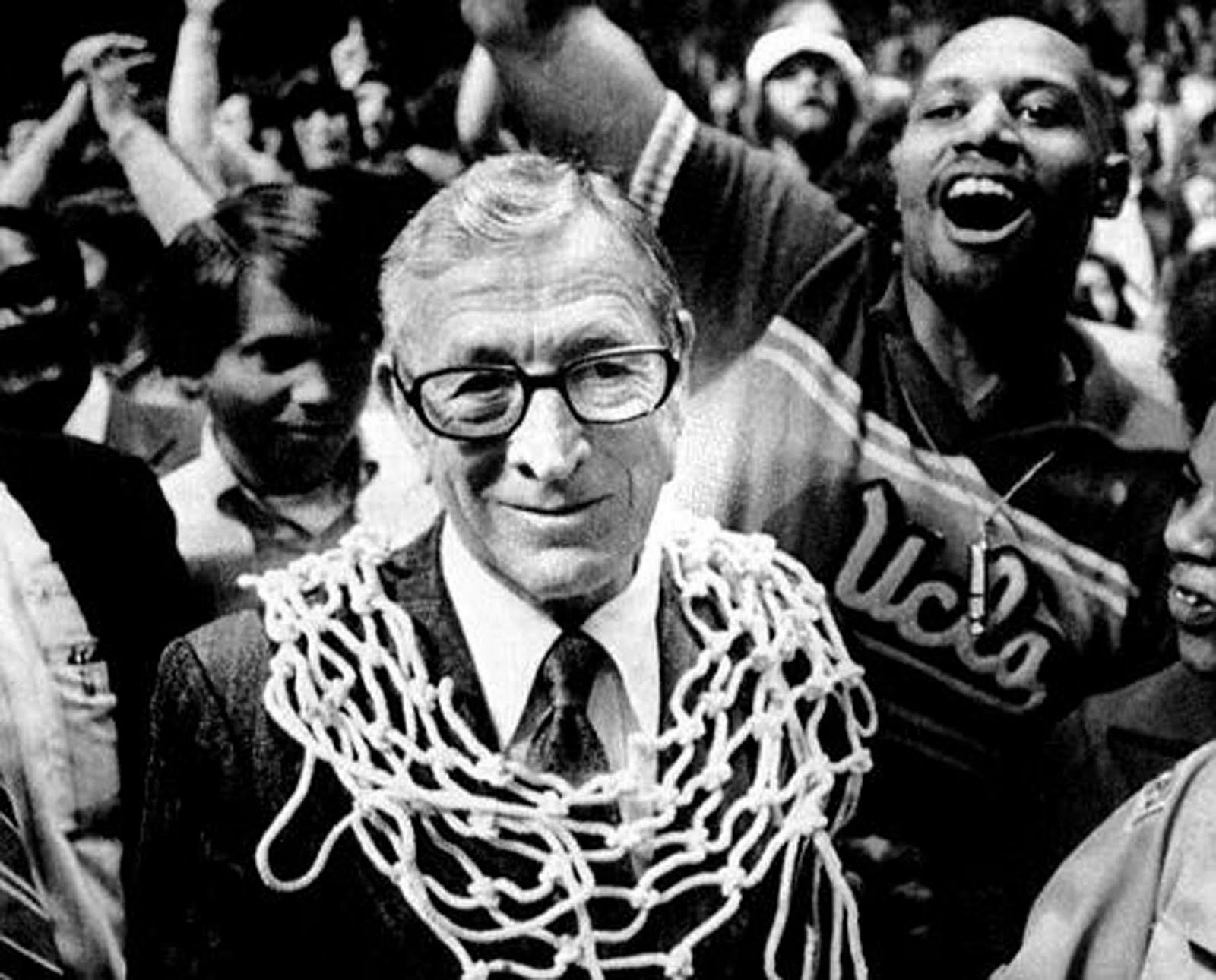 Coach John Wooden
continued to lead men's basketball to victory. In March 1975, the beloved coach and mentor unexpectedly announced his retirement after 27 seasons with UCLA (1948-1975). His last game was the 1975 NCAA championship where he led the Bruins to win their 10th title. Coach Wooden achieved several amazing feats — Bruins won a record 88 consecutive games,10 NCAA titles in 12 seasons, including seven in a row, and four perfect 30–0 seasons.
But Coach Wooden's legacy extends beyond basketball. A coach who valued teamwork over winning, his
Pyramid of Success
is a roadmap to giving your best each day, rooted in ideals of fair play, integrity and character. He said "The best competition I have is against myself to become better." He is remembered as one of the greatest coaches of all time. Wooden would continue to attend games in Pauley Pavilion, in his reserved seat behind the Bruin bench, until his death in 2010.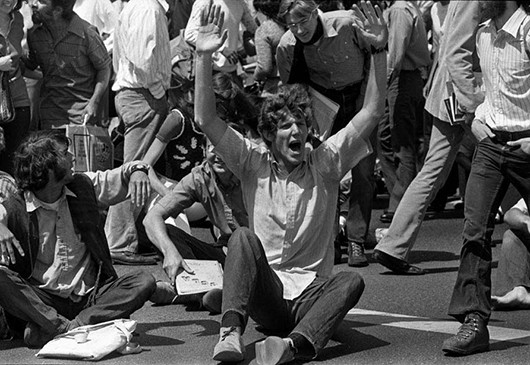 Bill Walton
'74, who played center for the Bruins from 1971 to 1974, has said about Coach Wooden that he tried to teach the team, "about the subject that we thought was basketball, but was really the game of life." As a student, Walton protested against the Vietnam War, and was arrested during a rally on campus. The basketball player and broadcaster has been named one of the NBA's 50 greatest players of all time and is one of only four players to have won multiple NCAA and NBA championships, including two at UCLA. A three-time Player of the Year at UCLA, Walton went on to win NBA championships with the Portland Trail Blazers and the Boston Celtics. He has said, "Every moment spent at UCLA reaffirms as great a decision as I have ever made starting 50 years ago and it always reinvigorates the hope, opportunity and purpose in my life."
Two notable athletes during the 1970s have both dedicated their careers to UCLA since graduating. UCLA athletic director
Dan Guerrero
'74 attended UCLA on a baseball scholarship and was eventually inducted into the UCLA Baseball Hall of Fame in 1996. Guerrero is credited with revitalizing the athletics program and is scheduled to retire when his contract expires in June 2020. Football coach
Terry Donahue
'67, M.S. '77, attended UCLA as a student-athlete, playing on the1965 team that beat USC in a surprise win, going on to defeat Michigan at the Rose Bowl, Donahue won another Rose Bowl championship as assistant coach in 1976. He served two decades as head coach of UCLA Football and was named the Edward A. Dickson Alumnus of the Year in 2008.
In 1974, the establishment of the Department of Women's Intercollegiate Sports expanded UCLA athletic teams. Among the first universities to elevate women's sports, UCLA's efforts were commended as a model program. Before the passage of Title IX, UCLA had added 10 women's varsity teams and a coed badminton squad.
The program's first director, Judith Holland, oversaw the growth of UCLA's women's teams, allocating the bulk of her small budget to scholarships. In her first year, she recruited 188 women to the new program. In 1981, the NCAA began awarding championships for women's athletics, which were integrated into the Department of Intercollegiate Athletics.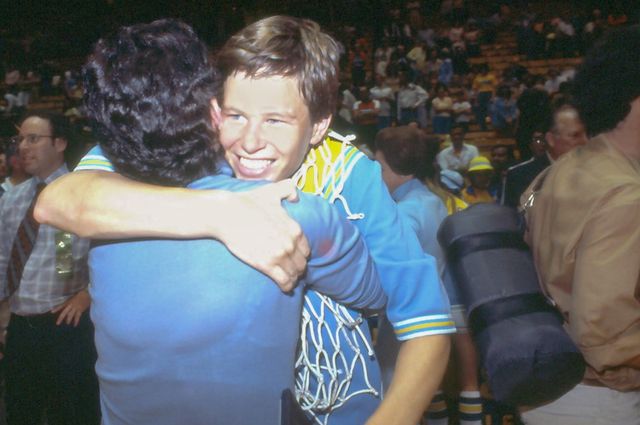 Standout basketball player
Ann Meyers Drysdale
'79 was the first woman signed to a four-year athletic scholarship at any university, opening doors for the next generation of women athletes. A high school athlete in seven varsity sports including softball, badminton, field hockey, tennis and basketball, she was the first high school student to play for the U.S. National Team. In 1976, UCLA coach
Billie Moore
led Meyers and the U.S. team to a silver medal in the 1976 Summer Olympics, the first year to have women's basketball. The first four-time All-American women's basketball player, she was the first player drafted by the WPBL to the New Jersey Gems and in 1980, became the color analyst for the Indiana Pacers, after becoming the first woman to try out for the NBA. She says, "If someone gives you an opportunity, don't worry about failing. You have to have the courage to do it – fail or succeed."
Jan Palchikoff
'75 rowed on the first women's varsity team, winning the first national championship in 1975 and competing in the 1976 Olympics, placing fifth. UCLA's women's sports program, although competing at the same levels as the men, was not given the same level of support. A fighter for equity in women's sports, Palchikoff formed the Union of Female Athletes to press for change. Considered radical by some, the group distributed petitions, contacted media and wrote op-eds for the Daily Bruin. While no changes were enacted at the time, she received the UCLA Outstanding Senior Award in recognition of her efforts. In addition, the Daily Bruin agreed to stop referring to UCLA's women's teams as "Bruin Dolls." Palchikoff continues to compete at the masters level in track cycling, setting a world record for her age group in 2014 and was inducted into UCLA's Athletic Hall of Fame in 2015.
ADVANCES IN SCIENCE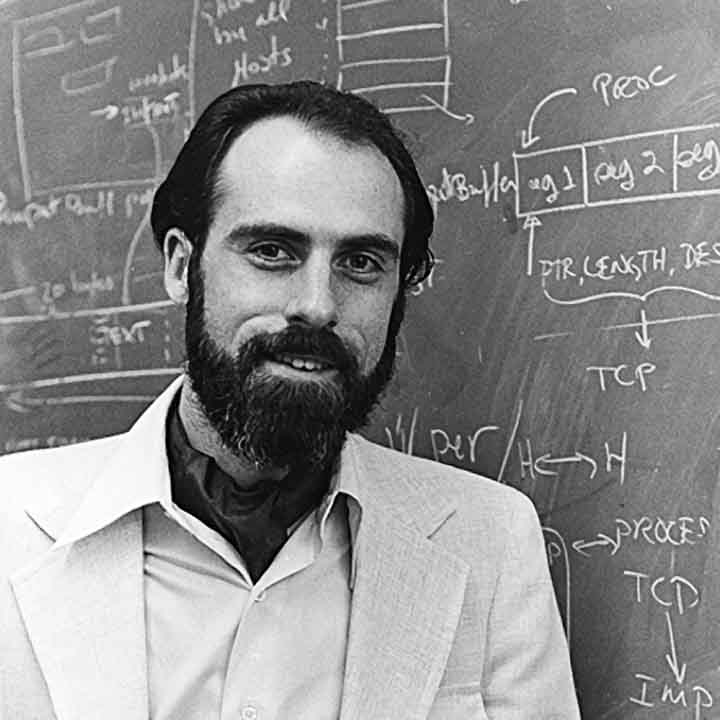 Technology and science entered a new stage of innovation as ideas became reality. UCLA was home to important work and groundbreaking discoveries. Computer Science doctoral student
Vinton Cerf
M.A. '70, Ph.D. '72, is recognized as one of "the fathers of the Internet." Cerf, who worked on the ARPANET in the 1970s, teamed with Bob Kahn to write the 1974 paper "A Protocol for Packet Network Intercommunication," the foundation for their development of the Transmission Control Protocol (TCP/IP). Their ideas allow computers around the world to communicate with each other, the basis of open-architecture networking.
Advances in technology and computerization were transforming the medical field. By the end of the decade, a modernized UCLA Medical Center would admit its one millionth patient. UCLA also forged alliances with community, county and federal hospitals throughout Southern California, and with the Venice Family Clinic, which would become the largest free clinic in the nation. In 1977, under Dean Mary Reres, UCLA opened its first
Nurse Clinic
on Skid Row to serve Los Angeles' homeless population.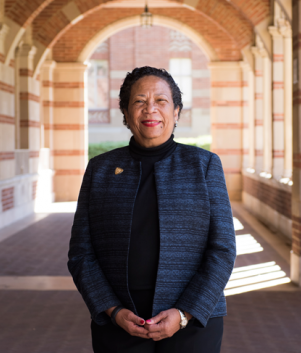 Linda Burnes Bolton
, M.S.N. '72, M.P.H. '76, DR.P.H. '88, recipient of the 2016 UCLA Alumni professional achievement award, built a legacy of excellence in care and a commitment to the nursing profession. In her work, she has focused on patient care outcomes, community collaboration and cultural diversity. A past president of the National Black Nurses Association, Burnes Bolton was recently named the inaugural chief health equity officer at Cedars-Sinai Medical Center to tackle issues related to disparities in access to healthcare.
Clinician, researcher, mentor and educator
Kathleen Dracup
, M.N. '74, has dramatically improved the quality of life for her cardiac patients. A leader in the care of patients with heart disease and their family members, she has tested interventions to reduce patients' emotional distress and reduce mortality from cardiac death. In honor of her career of service, in 2014, Dracup was named a Living Legend by the American Academy of Nursing, and in 2015, she received the UCLA Award for Professional Achievement.
Since its founding in 1945,
UCLA Samueli School of Engineering
faculty and students have made discoveries to advance engineering in a wide range of areas including energy, sustainability, healthcare and infrastructure. In the 1970s, its projects included innovations in artificial joints and organs, preventing car accident injuries, the effects of smog and the development of a car that runs on hydrogen gas.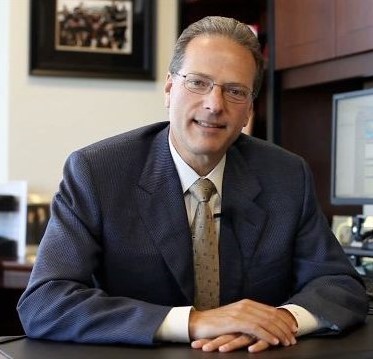 Engineering student
Henry Samueli
'75 M.A. '76, Ph.D. '80, became interested in electronics in middle school when he built a radio in shop class. The son of Jewish immigrants who escaped Nazi Germany, he studied electrical engineering at UCLA and went on to co-found Broadcom, a global technology company that develops semiconductor software for wireless technology. Samueli describes electrical engineering as "making people's lives better (by) applying math and science."
UCLA has a stellar history in the space-exploration business, with seven distinguished
Bruin astronauts
and an
alumna
currently among the astronaut candidate class. Having earned UCLA degrees in chemistry and medicine, astronaut
Anna Lee Fisher
'71, M.D. '76, began her career as an emergency room physician. Growing up in San Pedro, she dreamt of going to space. When the space shuttle program launched, she and her husband, both physicians, were selected for the program. In 1984, when her daughter was 14 months old, Fisher became the first mother in space, operating the space shuttle Discovery's robotic arm to retrieve malfunctioning satellites.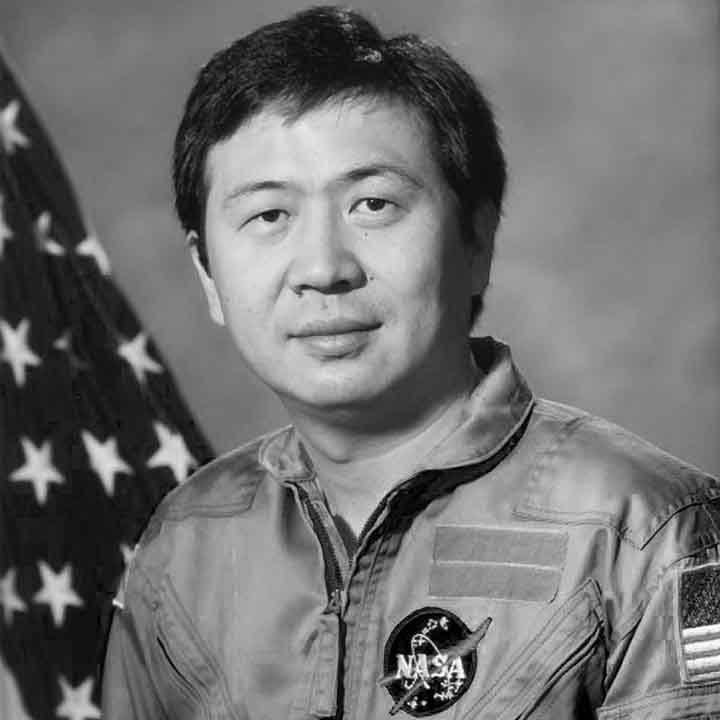 Dr. Fisher delivered the
UCLA College centennial commencement address
in 2019 saying, "Things don't always happen the way you expect – but sometimes, they turn out better than you could have imagined."
Astronaut and scientist
Taylor Wang
'67, M.S. '68, Ph.D. '71, became the first Chinese-American astronaut when he joined the Challenger's Spacelab 3 mission in May 1985. Wang, who holds 30 U.S. patents in acoustics and science, would log 168 hours in space.
UCLA CELEBRATES 50 YEARS AT WESTWOOD
In 1979, Golden Year celebrations commemorated the 50th anniversary of UCLA at the Westwood campus since the move across town in 1929. The year was celebrated with a fireworks display, the unveiling of a special UCLA flag and the awarding of the first UCLA Medals, the highest honor bestowed upon those who have earned academic and professional acclaim, and whose work demonstrates the highest ideals of UCLA. The first ever UCLA Medals were awarded to pioneer coach William Ackerman '24, and former president of the UCLA Alumni Association John Canaday '27.

The Seventies carried the momentum forward from the Sixties, launching UCLA into the modern era of social and scientific progress, resolved in its commitment to creating a better world. The Eighties would bring the excellence and excitement of the Olympic Games to UCLA, hosting the world's best athletes and welcoming guests from around the globe.
---