UCLA Women's Gymnastics | Gabrielle Union-Wade '96 | Antonia Hernandez '71, J.D. '74 | Ann Meyers Drysdale '79 | Sister Diane Donoghue '54 | Patrisse Cullors '12 | Jan Palchikoff '75 | Martha Deane | Tam Tran '06 and Cinthya Felix '07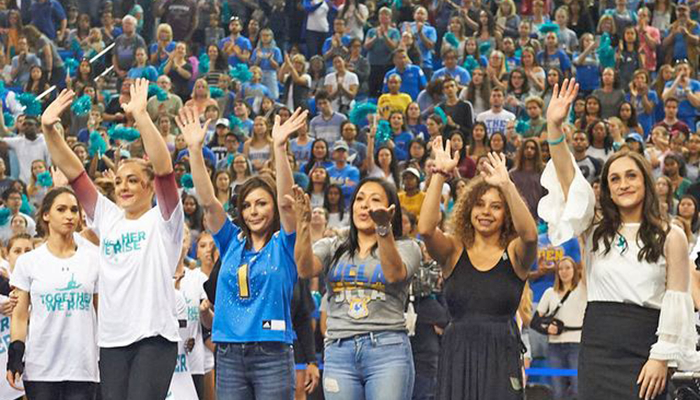 UCLA Women's Gymnastics
Brave young women and accomplished athletes who stood up to abuse
Pauley Pavilion was home to a celebration of strength when it hosted a women's gymnastics meet between the Bruins and the University of Oklahoma in February, 2018. Oklahoma won by a tenth of a point and there were six perfect 10s, but it was emotional strength on display as the teams shared the message "Together we Rise."
To become a world class gymnast takes a lifetime of hard work combined with a natural talent and love for the sport. But this year, for a group of elite gymnasts, it has also meant speaking out on shocking revelations about decades of abuse by a team doctor, Team USA and Michigan State University doctor, Larry Nassar.
These survivors, along with the nearly 160 gymnasts who so dramatically shared their stories at the sentencing, were honored at the event in Pauley Pavilion for their bravery and bright futures. The event included a video tribute to the "incredible army of women who are using their voices to change the world."
In an interview with Time magazine Wieber expressed her determination, "My teammates and friends have been through enough, and now it's time for change because the current and future gymnasts do not deserve to live in anxiety, fear or be unprotected like I was."
These women are fierce competitors, treasured teammates and survivors. As UCLA Coach Kondos Field said, "We're moving on. Proud and strong and confident."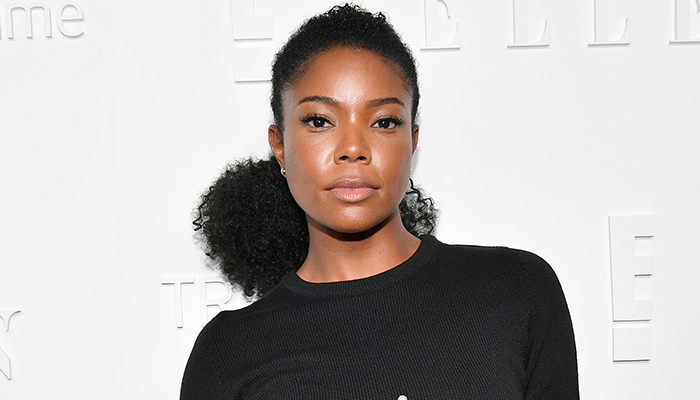 Gabrielle Union-Wade '96
She uses her celebrity to advocate for an inclusive #MeToo campaign
Gabrielle Union-Wade is a Hollywood movie star with more than 3.5 million followers on Instagram. The UCLA alumna began her two-decade career in television and films when a school internship led to a modeling job. But along with the glamour shots with her famous friends and superstar husband, Miami Heat basketball player Dwayne Wade, she is using her platform to be a voice for all women.
In 2017, as allegations against disgraced film mogul Harvey Weinstein became a tidal wave of personal stories of abuse shared on social media with the hashtag #MeToo, Union-Wade drew attention to the women whose stories were missing from the conversation.
In an interview with the New York Times Union-Wade said, "I think the floodgates have opened for white women. I don't think it's a coincidence whose pain has been taken seriously. Whose pain we have showed historically and continued to show."
The #MeToo movement coincided with the book tour for Union-Wade's release of her memoir, "We're Going to Need More Wine." The book, which spent three weeks on The New York Times nonfiction best-seller list, chronicles her experience as a black woman in Hollywood; it also includes her experience as a survivor of sexual assault. The book tour question and answer sessions became conversations about sexism, racism and sexual violence. 
On the night of the Golden Globes actresses attended the ceremony dressed in black. Union-Wade was in Florida, but she dressed in black and posted in solidarity with the movement on Instagram. Her declaration included her determination to continue to advocate for equality for all women's voices.  "#MeToo I know I am not alone. Together we can eradicate sexual violence, harassment and abuse. Together we can have true equality. Together we can center the voices of the most marginalized among us. #TimesUpNow."
Union-Wade is currently starring in the final season of "Being Mary Jane" on BET, which earned her a NAACP Image Award. She is developing the comedy "White Dave," which she will executive-produce along with LeBron James for ABC.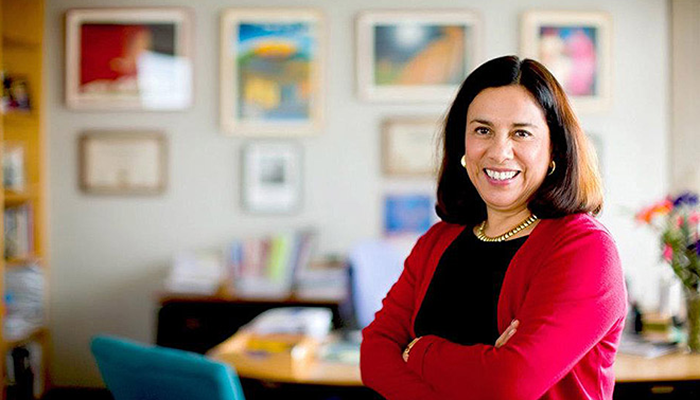 Antonia Hernandez '71, J.D. '74
Defender of civil rights via policy and law
Antonia Hernández creates change for the underserved and marginalized communities in Los Angeles County and beyond.
Hernandez immigrated with her family from their ranch in Coahuila, Mexico to Los Angeles in 1956. They moved to the Maravilla Projects in East Los Angeles, a segregated and economically marginalized community. She picked crops and sold tamales to help her family make ends meet, but she knew there were better ways to create change.
When an opportunity to attend UCLA arose, she jumped at the chance. She planned to become a teacher, but knew a law degree would be a more useful tool to improve the quality of life for her community. In 1974 she graduated from the UCLA School of Law, passed the California Bar Exam and became a United States Citizen.
Following graduation she worked on civil and criminal cases in legal aid offices and at the Los Angeles Center for Law and Justice and the Legal Aid Foundation. In 1979 she became the first Latina to work as a staff counsel to the United States Senate Committee on the Judiciary.
Hernández continued her fight for immigrant rights when she served as president, general counsel and regional counsel of the Mexican American Legal Defense and Educational Fund (MALDEF). MALDEF is a nonprofit legal group created to protect Latinos' civil rights through law, education and policy.
Among other victories, MALDEF sued to overturn discriminatory redistricting in Texas which kept Latinos from effectively participating in politics and denied their voting rights by unfairly distributing funds for education.
Since 2004 she has been president and CEO of the California Community Foundation, one of the state's largest philanthropic organizations. Her work with the foundation supports nonprofits with funding for health and human services, affordable housing and early childhood education.
Hernandez has said, "This country is wonderful, but it would be so much more vibrant if we embraced our diversity and engaged all of our residents in the fabric of civic life."
Hernandez is an active member of the UCLA Chancellor's Community Advisory Commission and the UCLA Latino Alumni Association.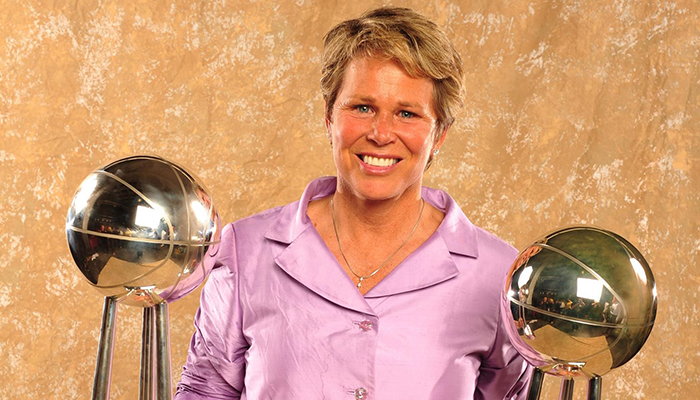 Ann Meyers Drysdale '79
Athletic superstar who broke barriers with a career of "firsts"
Ann Meyers Drysdale is a champion athlete with a lifetime of "firsts" attributed to her name, opening doors for the next generation of women athletes.
In high school, Meyers Drysdale earned 13 Most Valuable Player awards in seven varsity sports including softball, badminton, field hockey, tennis and basketball. She was the first high school student to play for the U.S. National Team.
During her senior year of high school she was meant to play basketball on the boy's team. She had practiced with the team all summer and was set to go, but changed her mind when she listened to the people who told her she was making a mistake. With a career of accomplishments, she considers this missed opportunity her biggest regret. Her advice, "If someone gives you an opportunity, don't worry about failing. You have to have the courage to do it- fail or succeed." Following that experience, she didn't look back.
Meyers Drysdale was the first woman to receive a four-year athletic scholarship at any university. She played for the UCLA Women's Basketball team and was the only four-time Bruin basketball All-American, male or female. The highlight of her Bruin career was leading the 1978 team to a national championship victory.
Adding to her career of firsts, in 1978 she was the first player with a NCAA Division I quadruple-double, with 20 points, 14 rebounds, 10 assists and 10 steals, something only Tennessee's Lester Hudson has done since.
After graduating from UCLA she was the first woman drafted into the WNBA, and was co-MVP that season. In 1980 at age 24, Meyers Drysdale made NBA history when she signed a $50,000 no-cut contract with NBA's Indiana Pacers. The first woman to tryout for the NBA, she was surprised by the controversy surrounding her attempt to join the team.
Released from the Pacers she became a sportscaster for the team, transitioning to network sportscasts including Olympic coverage of women's basketball. She was vice president of the Phoenix Suns and the WNBA's Phoenix Mercury and is a member of the Suns broadcast team. In 1993, she was inducted into the Naismith Memorial Basketball Hall of Fame. Her memoir is titled "You Let Some Girl Beat You? The Story of Ann Meyers Drysdale."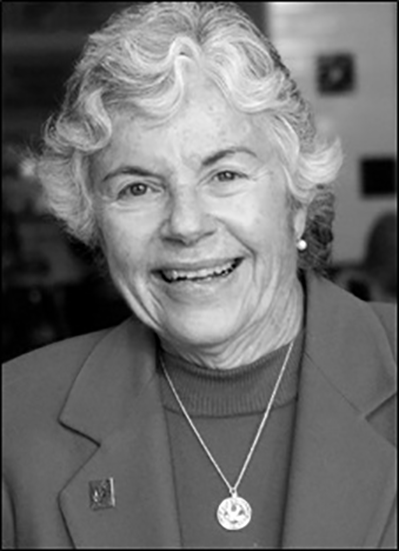 Sister Diane Donoghue '54
Committed her life toward the betterment of underserved communities
Sister Diane Donoghue dedicated her life to her strong faith and her passion for social and economic justice.
Remembered by classmates at UCLA as a leader, Donoghue was involved with student groups on campus. A graduate of Immaculate Heart High School she took part in University Religious Conference projects including the UniCamp Board and the Panel of Americans. The summer before graduation Donoghue, a political science major, traveled in to India with the Project India group at UCLA, a forerunner of the Peace Corps. While the program was designed as a positive social cultural exchange, for Donoghue, the extreme poverty she saw in India profoundly affected her as well.
In 1955 she entered the Sisters of Social Service Community. Her initial ministry work was with the Catholic Youth Organization in L.A., Sacramento and San Francisco. In 1969, Donoghue received her master of social work from UC Berkeley and returned to Los Angeles where she became the community organizer for a South Central Los Angeles parish.
Donoghue worked tirelessly for fair housing, economic development and a living wage. In response to community needs, in 1989 Donoghue helped create Esperanza Community Housing. The complex includes affordable housing, a community center and a Head Start. Esperanza currently serves 126,000 individuals a year providing housing, health, arts, education and economic development.
Sister Diane Donoghue passed away in 2017, a community builder and activist for tenants' rights and affordable housing she dedicated herself to a life of social work. Nancy Halpern Ibrahim '80, M.P.H. '93, Executive Director at Esperanza said, "Sister Diane Donoghue will long be remembered for her joyful presence, her dynamism and tenacity, and for her fierce hope for justice and equity." Donoghue received the 1996 Lifetime Achievement Award from the Southern California Association of Non-Profit Housing and in 2017 was named UCLA's Alumna of the Year.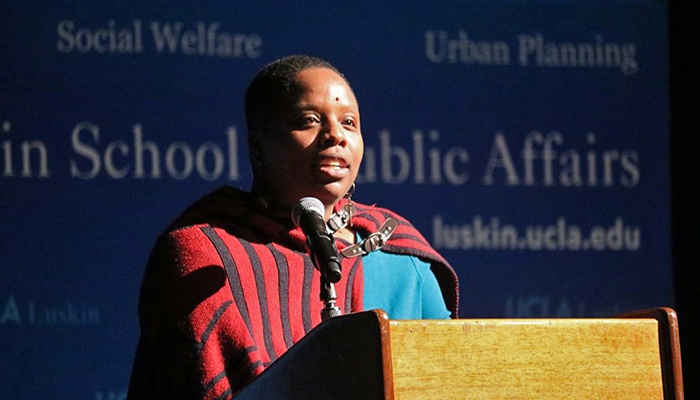 Patrisse Cullors '12
Co-founder of Black Lives Matter
An activist from an early age, Patrisse Cullors' experiences growing up in Los Angeles led to her life's work as a community organizer striving for justice. As a child Cullors saw the harm to her community from the lack of mental health services, conflict from the war on drugs and poverty. Kicked out of her house at 16 when she came out as gay to her parents, she started advocating and organizing as she began to work to change the system. A trained actor, Cullors often conveys her message through performance art using dance and music to express the emotional side of issues.
In 2013, George Zimmerman was acquitted in the shooting of unarmed teenager Trayvon Martin. Cullors, just graduated from UCLA with a degree in religion and philosophy, posted her friend Alicia Garza's words on Facebook, "Black people. I love you. I love us. Our lives matter." Those social media posts became the hashtag #BlackLivesMatter connecting people across the country. Seeing the possibility of creating change and improving lives Cullors, Garza and friend Opal Tometi founded Black Lives Matter.  Today the Black Lives Matter Global Network is a decentralized coalition of 42 chapters designed to end injustice impacting black people with a commitment to advancing representation and raising community issues. Cullors has said she "will continue to create, organize and shut it down until all black lives matter."
Cullors' memoir, "When They Call You a Terrorist: A Black Lives Matter Memoir," was released in January 2018. She is currently working with the Ella Baker Center on her project Justice Teams for Truth and Reinvestment. This project mobilizing communities to respond to law enforcement violence was awarded a Racial Justice Grant from Google who said, "Social innovators can help us move closer to our ideals of equality and justice."
Cullors has been named a NAACP History Maker, was a finalist for The Advocate's Person of the Year and a Civil Rights Leader for the 21st Century by the Los Angeles Times. She has delivered the keynote address at more than a dozen colleges and universities and received the Defender of the Dream Award from the AFL-CIO Executive Council Committee on Civil and Human Rights and the Glamour Women of the Year Award for The Justice Seekers.
As a Black Lives Matter co-founder, Patrisse was awarded the 2017 Sydney Peace Prize "for building a powerful movement for racial equality, courageously reigniting a global conversation around state violence and racism, and for harnessing the potential of new platforms and the power of people to inspire a bold movement for change at a time when peace is threatened by growing inequality and injustice."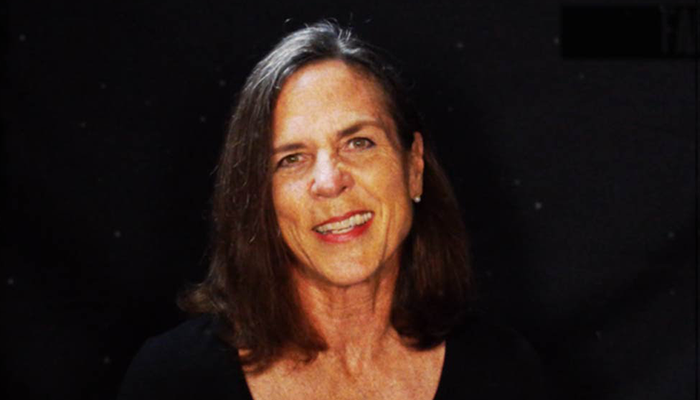 Jan Palchikoff '75
Fighter for equality in women's sports
Jan Palchikoff has been at the front of the race for equity in women's sports since her days at UCLA. Palchikoff started her Bruin athletic career as a swimmer and a member of the club rowing team. Women's Rowing became a varsity sport in 1974 and Palchikoff competed with the team for two years, winning the program's first National Championship in 1975.
While the women rowers were competing at the same levels as the men's teams, their programs were not given the same support, an inequity reflected across campus athletics. Although Title IX had passed in 1972, it didn't refer directly to sports until 1979. Palchikoff began to rally her fellow athletes to get involved and create change.
Palchikoff sent a letter to UCLA's women athletes, "Dear Fellow Athlete… You are aware of the lack of facilities for practice. You are aware of the lack of meets and facilities and training rooms." In her letter she proposes forming a group to make demands for change, "We can do something about this situation."
Following the group's meeting Palchikoff and a group of women athletes formed the Union of Female Athletes. Considered "radical" at the time, the group relied in part on strategies from the women's liberation movement distributing petitions, contacting media and writing op-ed pieces for the Daily Bruin. She also served as a student representative on the Chancellor's Advisory Council on the Status of Women and on the UC Athletic Advisory Board.
When Palchikoff graduated from UCLA she had worked tirelessly for change. Although no formal changes had been made, she received the UCLA Outstanding Senior Award in recognition of her efforts. In addition, the Daily Bruin agreed to stop referring to UCLA's women's teams as "the Bruin Dolls."
Palchikoff went on to row in the 1976 and 1980 U.S. Olympics and was a five-time member of the U.S. National Rowing Team, finishing fifth in double-skulls at the 1976 Olympics. Palchikoff was inducted into UCLA's Athletic Hall of Fame in 2015. And in 2017 she was selected to the Pac-12 Conference's Women's Rowing All-Century team. She competes at the masters' level in track cycling and in 2014 set a world record for her age group.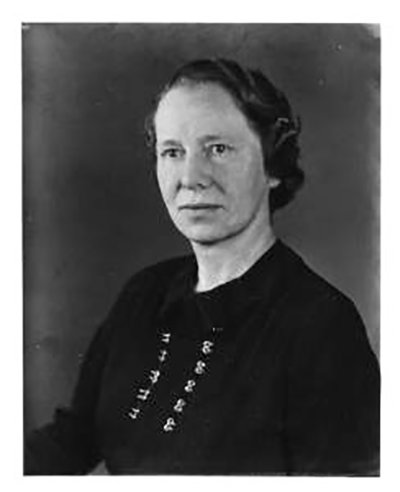 Martha Deane
Tenured professor who lost her job of 28 years on a lesbian accusation
After WWII, as the United States and Soviet Union challenged each other for political dominance, it brought with it the McCarthy era of suspicion during the Cold War. Communism, the Red Scare, was seen as a threat to American ideals and anything deemed subversive was questioned, especially homosexuality, the Lavender Scare. One of the first places to see a rise in fear and hatred was college campuses.
In 1950, in response to pressure from the Tenney Committee of the California State Legislature, UC Regents President Earl Warren created a mandatory loyalty oath. Faculty were directed to sign the oath, or risk being fired. While some signed, many professors rejected the oath and others were caught up in the ensuing drama.
According to an Academic Senate report 37 faculty resigned in protest, 26 were fired and 157 staff members were at some point recommended for dismissal by the president.
One professor targeted as a so-called subversive was Martha Deane, a professor of dance at UCLA. A graduate of Columbia Teachers' College, Deane came to UCLA from Pennsylvania in 1924 when she joined the faculty as dance instructor. A much loved teacher, she sat on many university and departmental committees, including the committee that established the Theater Arts Department at UCLA. By 1950, she was one of two tenured women professors in the university and occupied an important and highly respected role in the faculty.
As part of this era of incrimination, a neighbor made the claim that Deane was a lesbian and a threat to the reputation of the university. No matter her sexual preference, an unmarried woman with a long tenure and powerful standing was considered a threat by many as they tried to restore America to its pre-WWII dynamics.
Although she had been at UCLA for nearly 30 years, with friends across the dance world, she was expelled from UCLA. Deane and her attorneys fought against her discharge with then President Robert Sproul, citing no credible evidence substantiated her neighbor's claims. Nevertheless, she was forced to leave UCLA. Professors who refused to sign the loyalty oath were supported by student protests, and were eventually reinstated with back pay by the state Supreme Court. Deane had no rallies, and no public recourse. She recorded an oral history at UCLA in 1966, never mentioning these events, only stating "Here I still am."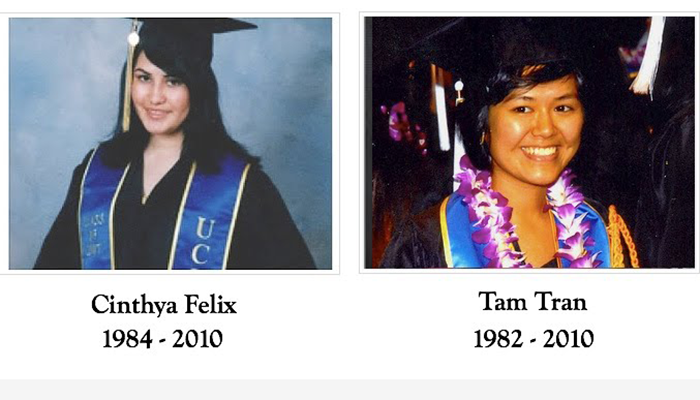 Tam Tran '06 and Cinthya Felix '07
Leaders of the movement for undocumented students' civil rights
Tam Tran and Cinthya Felix met at UCLA, where they were both academic standouts who had overcome great obstacles to attend college. They were also both actively engaged in breaking down the barriers that kept them from future success. At a time when many were afraid to disclose their citizenship status, Tran and Felix were forthcoming, challenging the stereotypes.
At UCLA Tran and Felix led an informal network that created a pathway for others. They were passionate about sharing information and creating pathways to college. Felix co-founded Improving Dreams, Equality, Access and Success (IDEAS at UCLA), a student group formed to strategize, raise funds and brings students together. The group first met in secret, becoming public once it grew larger. Tran was included in the book "Underground Undergrads: UCLA Undocumented Immigrant Students Speak Out," to educate others about the issues.
They were advocates for the federal Development, Relief and Education for Alien Minors Act (DREAM Act), a bill that would proposes to grant United States citizenship to those who entered the country while still children. The DREAM Act was first introduced in the Senate on Aug. 1, 2001, and has since been reintroduced several times but has failed to pass. Tran arrived in Los Angeles as a child from Germany, where her parents were living after they fled Vietnam. Felix was a teenager when she was brought to Los Angeles from Mexico by her parents.
Tran testified before Congress in 2007 in support of the DREAM Act. Following her testimony her family was detained, and later released, by U.S. Immigration and Customs Enforcement (ICE). In 2007, Felix was in the news as well becoming the first openly undocumented student admitted to Columbia University's School of Public Health.
Tran and Felix had achieved great success, Tran was a doctoral student at Brown in American civilization and Felix was pre-med at Columbia's School of Public Health. Passage of the DREAM Act would mean a chance to become licensed professionals in their respective fields and the right to live and work legally in the United States.  
With so much already accomplished, the two friends' story took a tragic and fatal turn, when in May, 2010 a drunk driver crossed into traffic and collided with the car they were riding in. Hundreds gathered at UCLA to mourn them, and they have been remembered by members of Congress, the California state legislature, the Los Angeles County Board of Supervisors and the Los Angeles City Council.
Current protections for DACA recipients and the DREAM Act ended on March 5, 2018. Students, like Tran and Felix, are gathering to advocate for fair and sustainable legislation. The legacy of Tran and Felix is remembered for their achievements and continues to inspire the hopes and dreams of many.