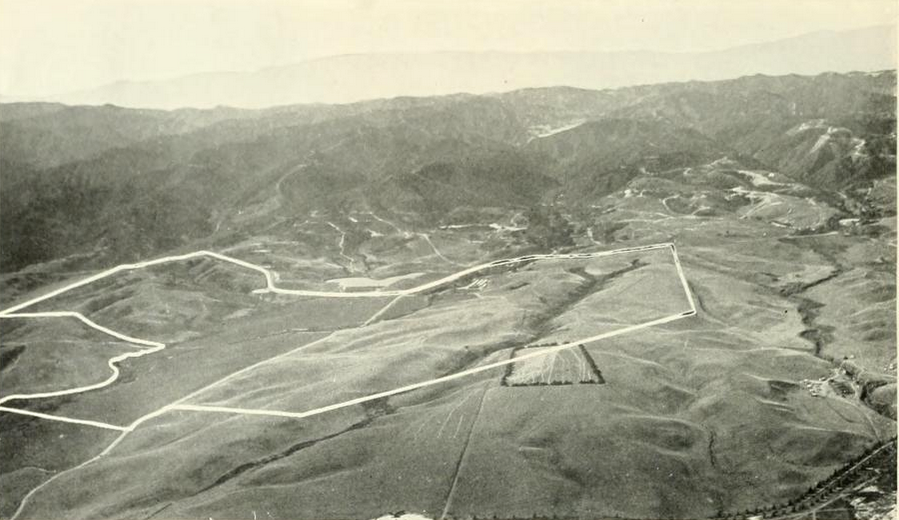 A
s the university expanded in enrollment and prestige, it outgrew its 25-acre Vermont Avenue campus. UC Regents eventually chose what they called the "Beverly Site." The land, home to orange groves, rolling hills and ocean breezes, was originally the homelands of Tongva Native Americans. It was granted by Alta California Governor Micheltorena to Maximo Alanis in 1843 and called Rancho San Jose de Buenos Ayres.
After Alanis's death, Benjamin Davis Wilson, the second mayor of Los Angeles became the owner. He sold to William Wolfskill, credited with industrializing California's citrus industry, and the property became known as Wolfskill Ranch.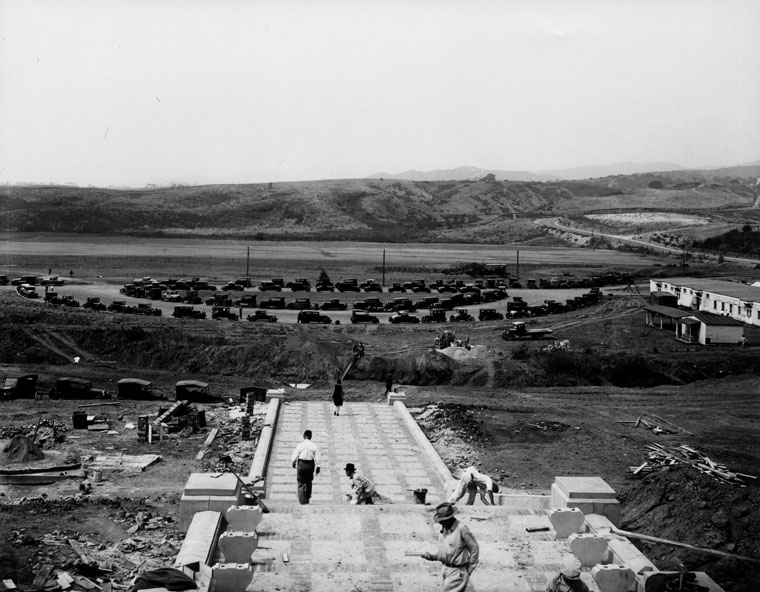 Wolfskill sold to Englishman Arthur Letts Sr., founder of the Broadway and Bullocks department stores. After his death, Letts' son-in-law Harold Janss and his brother, owners of Janss Investment Company, sold to the university at a discounted price. The Janss Investment Company went on to develop Westwood Village and the surrounding neighborhoods. Janss Steps are named for the two brothers.
To raise funds to buy the Westwood property, students, alumni and supporters went door-to-door to campaign for bond measure Proposition 2.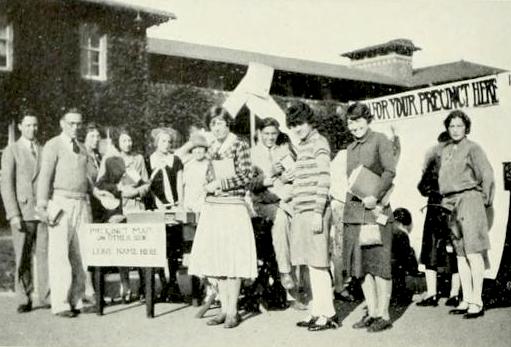 The land was sold to the cities of Los Angeles, Santa Monica and Beverly Hills who then donated it to the state. In 1926 the University Regents changed the name to the University of California at Los Angeles (the "at" was replaced by a comma in 1958) and the student council adopted the Bruins nickname. The new Westwood campus broke ground in September 1927.
From the 1927 yearbook: "Our names, as is only just, will be forgotten. We alone, however, may take the honor of laying the foundation. To us has been given the pleasure and joy of pushing into the unknown. The return is worth the effort. And though our work may be forgotten, its influence will be eternal."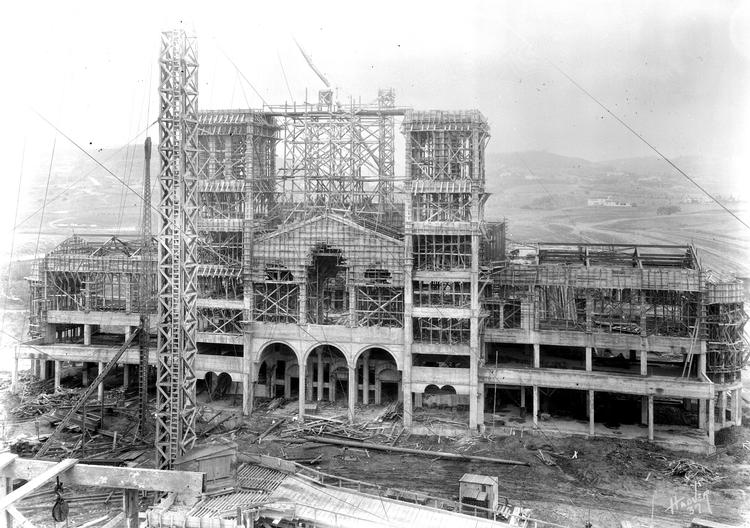 The new campus consisted of a
plaza courtyard
surrounded by the four original buildings –
Royce Hall
, named by Moore after California philosopher Josiah Royce,
Powell Library
, the Chemistry Building, now
Haines Hall
, and the Physics and Biology building, now Renee and David Kaplan Hall. The buildings were designed in a Lombardian style, with round arches and decorative arcades, by architect George W. Kelham of San Francisco, who designed the plan for the 1915 World's Fair in San Francisco, and David Allison of the Los Angeles firm Allison & Allison, who also designed the Janss Dome and the Hollywood Post Office.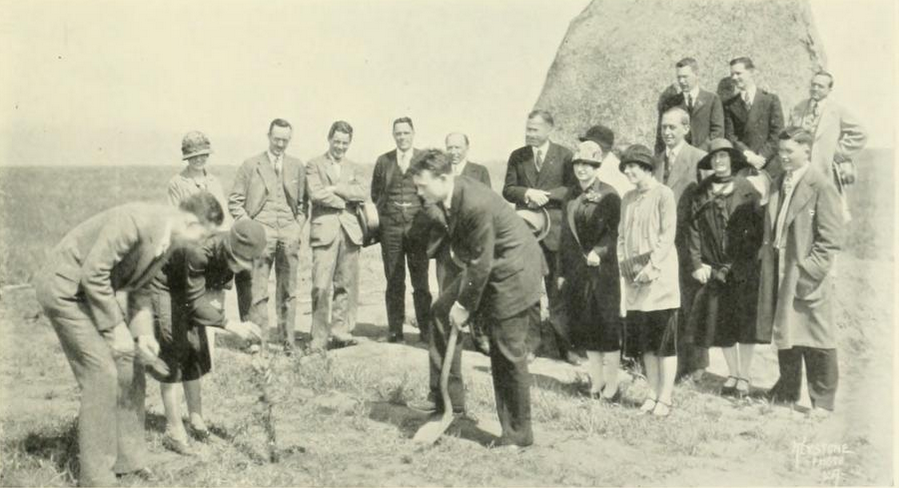 UCLA's 75-ton Founders Rock was brought from the desert to mark the spot where Regent Edward A. Dickson stood when he made the final location decision. Intended as a campus gathering spot, the granite boulder was brought to Westwood in time to commemorate the groundbreaking of the new campus on Oct. 25, 1926, and is now located near Murphy Hall.
In 1929, 10 years after the Southern Branch of the University of California at Los Angeles opened its gates, 5,000 students started classes at the Westwood campus. As Moore had predicted in the 1919 yearbook, the school's development had exceeded imagination. One can only wonder at the inaugural class's delight and pride in today's university. As UCLA celebrates the accomplishments of its first 100 years, it retains the original spirit of shared purpose and responsibility. As Moore wrote in 1919, "We have developed a feeling of unity and of cordial co-operation, which have made our life together a very real community of endeavor. The school has drive and energy. It also has good will, kindliness, and joy in plentiful measure."