N
ormally, the beginning of the UCLA school year is marked by constant outreach from the hundreds of clubs across campus, from the Enormous Activities Fair to flyers found everywhere, from Bruin Walk to bathroom doors.
Naturally, things look different this year.
Clubs have turned to Zoom meetings over packing into empty classrooms and the activities fair this quarter was a series of posts on an Instagram account instead of a crowded Royce Quad. The following are some of the ways student organizations have adapted to the changing times.
Student Alumni Association
Maddie Murray, the president of the
Student Alumni Association
, said the organization typically organizes three to four events per quarter, such as Interview With a Bruin, STEM Networking Night and Entertainment Networking Night.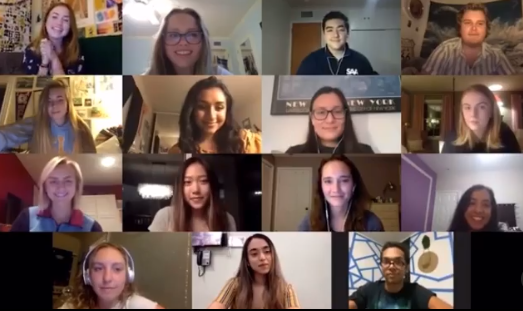 For the most part, SAA's events have been adjusted to a virtual setting, said Murray, a fourth year psychology student.
A notable example is Spring Sing, one of the Association's most well-known events. A special website was developed to livestream the show, complete with a chat feature to emulate the in-person experience. Because of the digital platform, the show was even available to watch after the event was over, something which would not have been possible if the show had not been remote, Murray said.
"There have been a surprising number of things that have been amazing about the transition to virtual events," she added. "We are no longer limited by geography, so alumni all over the world can participate in our events now."
Murray said that SAA has been able to discover and plan new initiatives that will be kept as annual programming in the future. The organization's Bruin Pals program, which connects new students to returning students on campus in a mentorship-like setting, is one of them.
"[Bruin Pals] allows new students to get their questions answered by someone who has recently gone through what they are experiencing," Murray said. "We also now have a virtual Interview with a Bruin to prepare students for virtual interviews, which has proven to be useful already.
Model United Nations at UCLA
For Danielle Rommerdahl, the president of
Model United Nations at UCLA
, remote learning has meant both a change of scene and a change in dynamics. The organization, dedicated to fostering strong debate skills and learning more about international relations, typically hosts a conference, BruinMUN, for over 1,500 high school students every fall.
The transition to an online debate format meant an overhaul of the organization's typical approach to such conferences, said Rommerdahl, a fourth-year psychobiology and political science student.
"Resources are available to delegates that have not been available before and the debate moves much quicker," she said. "It has also become harder to network and make real relationships with other delegates as you do not have that face-to-face interaction anymore."
There have been positives to remote conferencing as well, chiefly that it makes events more accessible to a wider range of participants. While MUN at UCLA subsidizes travel expenses, many teams are unable to travel, so online conferences allow for a more diverse range of delegates to attend and compete, Rommerdahl said.
Alumni Scholars Club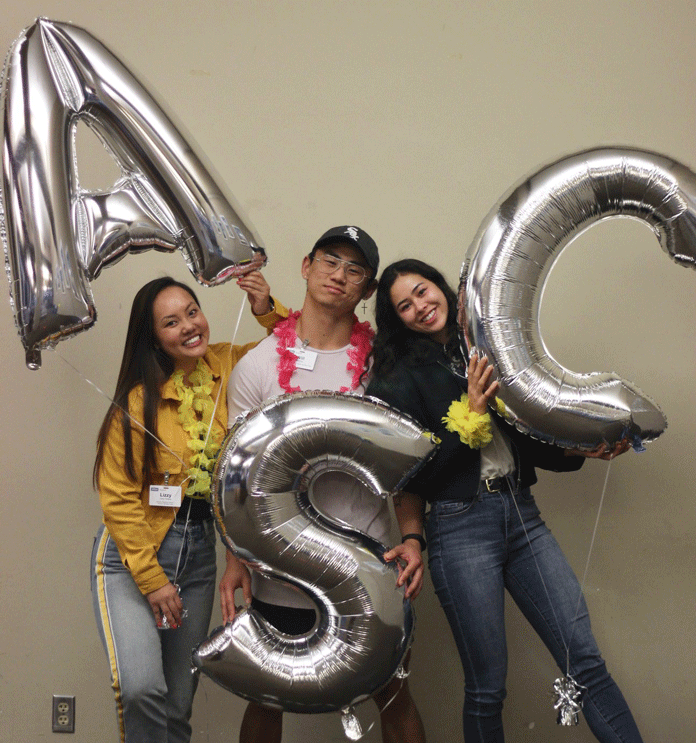 While the
Alumni Scholars Club
found remote learning a challenge, the organization decided to take the transition head on, said ASC President Lizzy Tsuang.
"We actually started working over the summer, which is something we have never done before," she said.
Tsuang decided to establish two subcommittees within the club. One targeted the execution of virtual programming while the second one was centered on social justice initiatives stemming from the Black Lives Matter movement
"We were able to hit the ground running [by the first week]," Tsuang said. "We had six events in that seven-day period, which was crazy… We did social events, like a spicy ramen challenge. And then we also did professional events, like the Alumni Mentor Program."
Hugs in a Blanket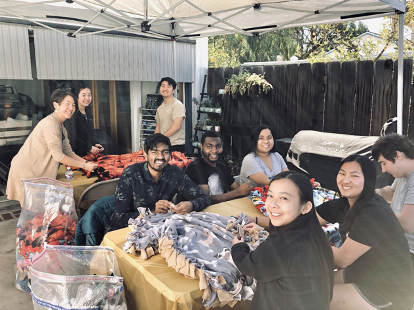 At times, activities don't pan out as planned and student organizations have had to start from scratch.
Camille Ng, a fourth-year biology student, is the founder of
Hugs in a Blanket
, an organization which aims to provide care to those in need by making and donating fleece blankets. Typically, she would plan to have weekly blanket-making events on campus. In the last few months, it has been harder to get members to make blankets by themselves at home, Ng said.
Instead, members began making handwritten cards for frontline workers. Making these cards allows them to stay involved in community service even though they cannot meet in person, Ng said.
UCLA Homecoming
Before the pandemic,
UCLA Homecoming
would have a variety of activities to bring the different communities of UCLA together, said Lindsay Lathrop, the organization's co-executive director and a fourth year microbiology, immunology and molecular genetics student. Events included trivia nights, food trucks and even a bar crawl for alumni, she added.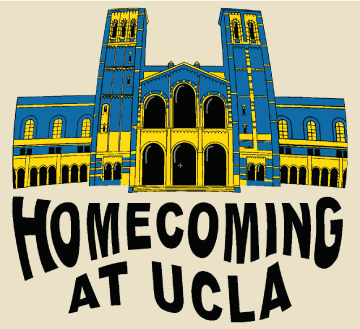 It took a long time for the organization to decide to go virtual, Lathrop said. However, once the organization got the ball rolling, they introduced more remote events and partnerships with other student organizations, such as the Pediatric Aids Coalition and Jhoomti Shaam, a Bollywood-fusion dance competition hosted by UCLA. Homecoming even started selling their trademark apparel through mail orders, reaching alumni throughout the country.
The organization was also able to expand its staff virtually, Lathrop added, growing it from eight members at the end of spring to more than 35 members by fall.
MEChA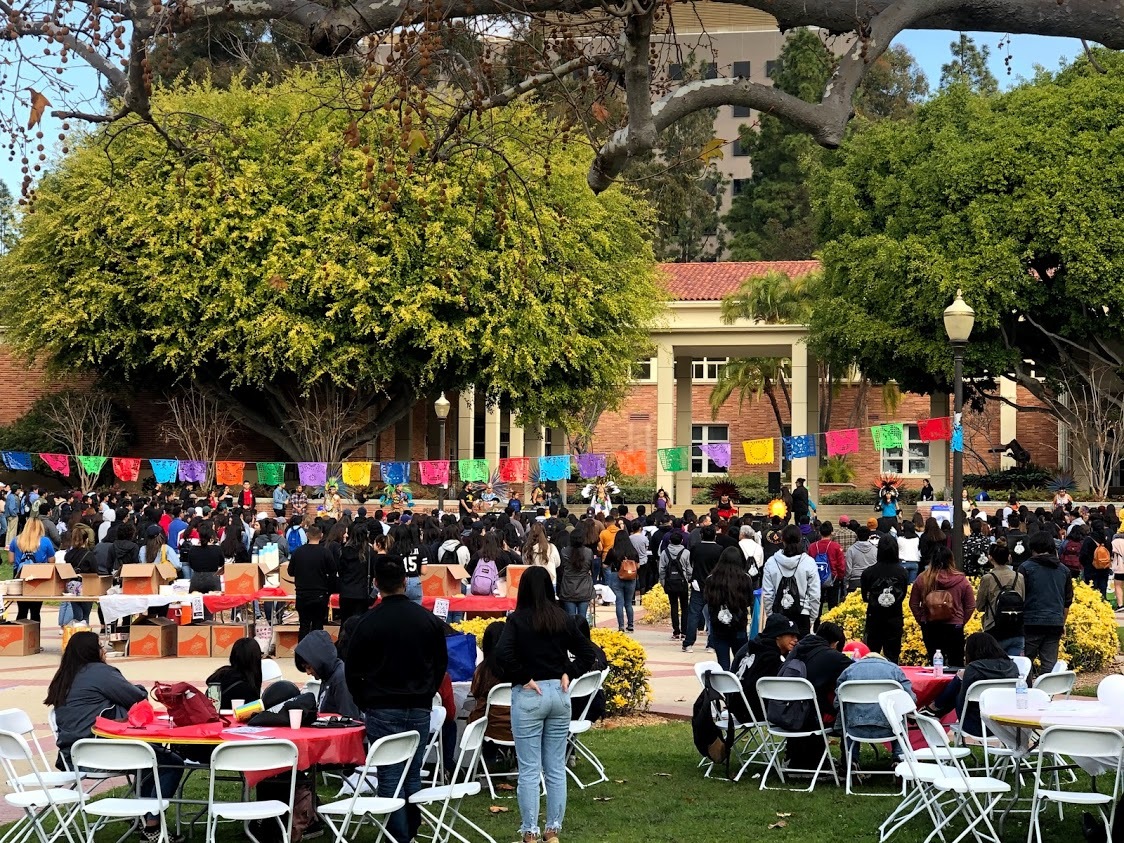 MEChA
, which stands for Movimiento Estudiantil Chicana/o de Aztlan, is a political organization which campaigns for the access and retention of the University's Latinx students. They usually host social gatherings like a large fall welcome night for students on campus, according to Leslie Almaraz, a second-year applied mathematics student and MEChA member.
"This [event is] especially helpful for first-year students who want to start making new friends and build community within such a large institution," she said. "[That was] where I first became involved with MEChA during my first year."
The organization has now fully transitioned every event to be online, Almaraz said. Projects, including Xinatchtli, which works with local predominantly Latinx high schools to provide their students with resources and guidance, and Yolotzoyo, which works with non-traditional and underrepresented students, will now be managed and carried out remotely.
"We are promoting all our events online through many platforms to ensure this information is getting to people in the community." Almaraz said. "We want to make sure these resources are still available even if we are unable to meet in person. We want to continue building community and movement during these circumstances."
Reformed University Fellowship at UCLA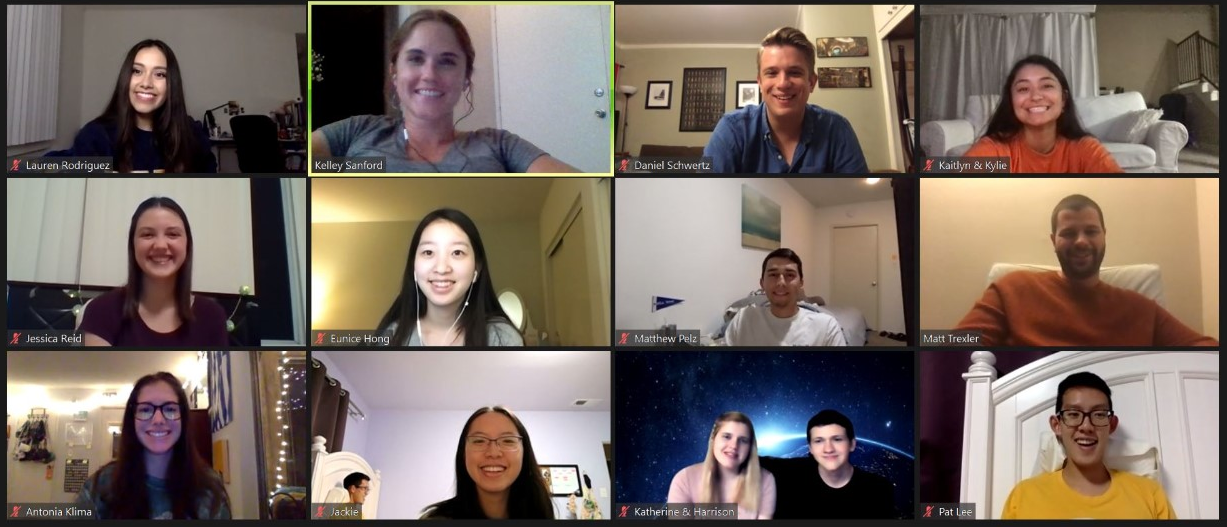 Matthew Pelz, a fourth-year mechanical engineering student involved with the
Reformed University Fellowship at UCLA
, said that having a Zoom-based format strengthened the Christian organization's community during the turbulence of the pandemic's onset.
The fellowship, which holds weekly meetings, now uses breakout rooms to discuss teachings and enable members to engage with each other.
"I have benefitted a lot from this time and gotten to know more people through the randomly assigned groups than perhaps if we were in person," Pelz said. "We even get to see alumni who sometimes join Thursday night large groups.
If the past year has taught Bruins a lesson, it is that we are what we make of an unprecedented situation. Thus, it is apt that students are willing and able to participate in everything from service activities to intercollegiate competition. After all, they are the backbone of our resilient campus even when instruction is online.
---
Building Bruin community is an ongoing Connect series. If you would like to share your experiences on building community for future inclusion, please email Connectfeedback@alumni.ucla.edu.
Past articles: