Then and Now:
Bruin Walk, 1947 and 2018
Drag the slider to the left to see more "then" or to the right to see more "now."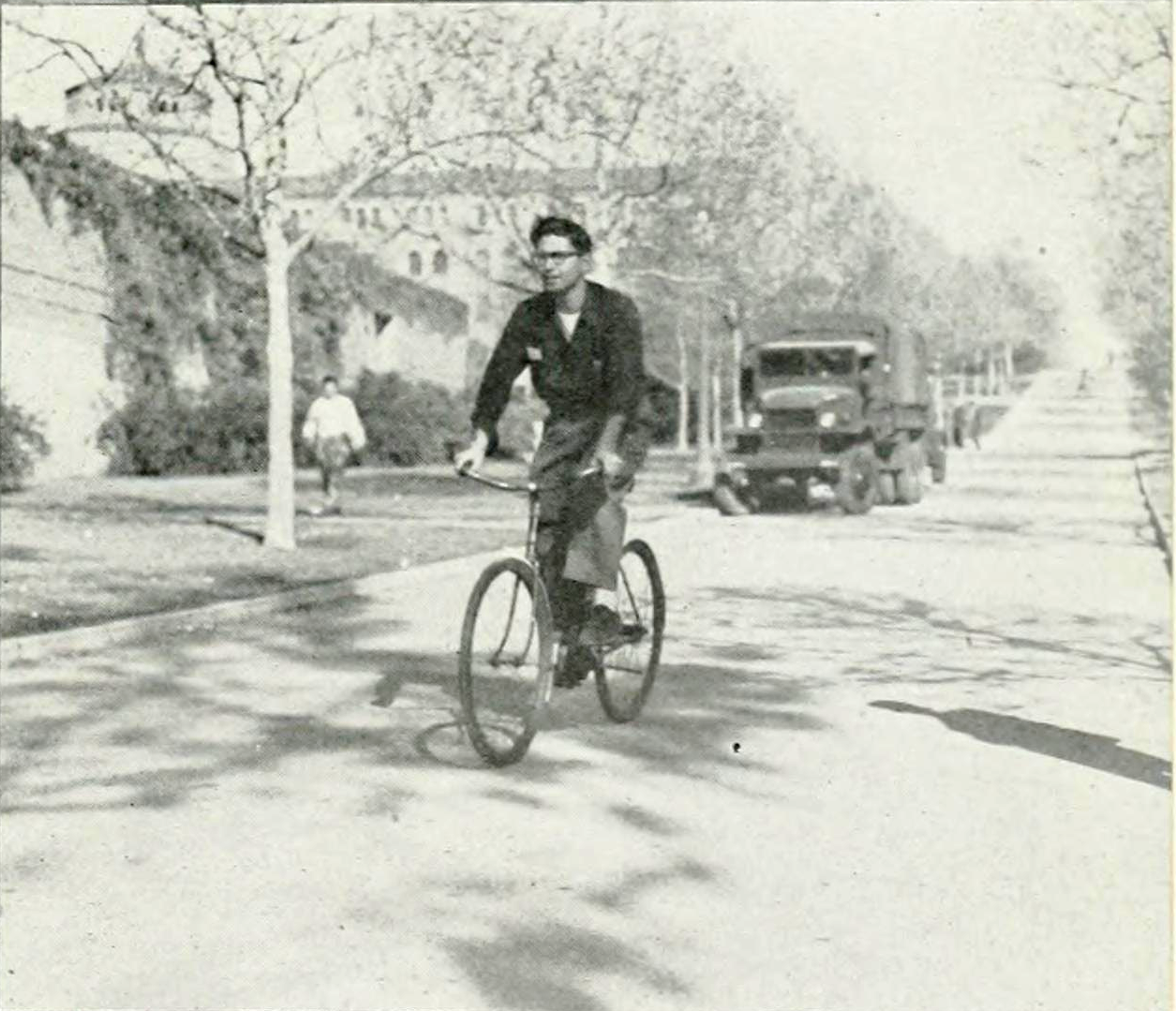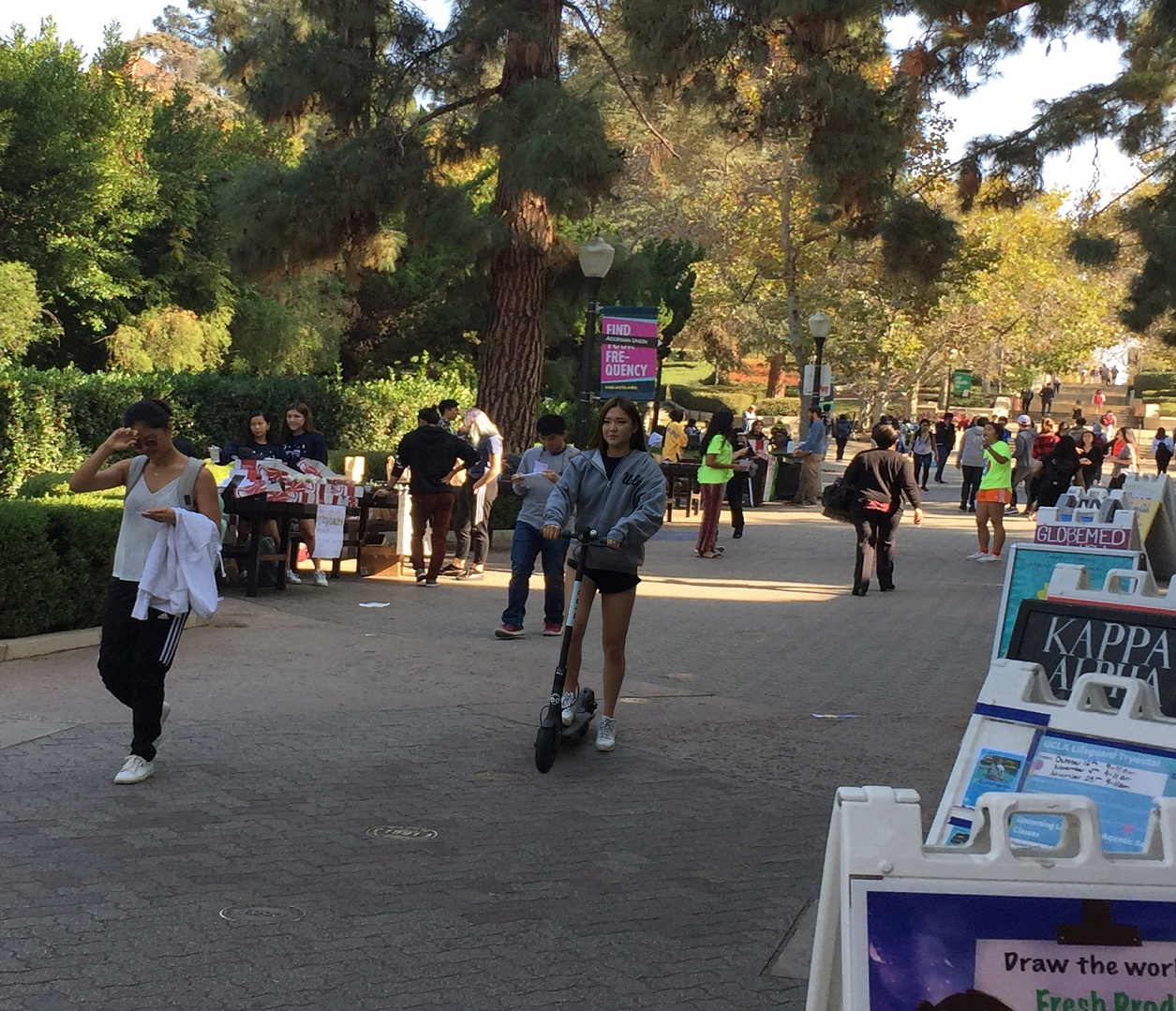 Bruin Walk, the east-west thoroughfare that runs right through Bruin Plaza, is a major focal point of student life. As you would expect, it has evolved with the campus and looks quite different now (left image) than it did as pictured in the 1947 yearbook (right image).
A comparison of the two photos highlights some of the changes that have taken place just east of Bruin Plaza.
Compare the Powell Library cupola and spire from the black and white image to the 2018 photo, in which it is barely visible due to the growth of the trees lining Bruin Walk.
It appears the slope that rises to its summit in the background in 1947 now dons several sets of stairs between Powell and Moore Hall.
You're not likely to see a military truck on Bruin Walk these days, although Facilities Management does drive down the path occasionally. (It's accessible from Wilson Plaza, at the base of Janss Steps.)
On campus, you're probably as likely to see a student on a Bird scooter as you are to see a student on a bike – although students are not permitted to ride the seemingly omnipresent scooters among the pedestrians on Bruin Walk.
Bruin Walk is much more landscaped now, with its designed paved bricks, more trees (including stately pines) and wheel-chair accessibility.
That ivy-covered (1947), foliage-shrouded (2018) building on the left is the Student Activities Center (SAC), which used to be called the Men's Gym.
In 1947, only around 60% of U.S. households had a telephone, and it was tethered to a wall outlet. In 2018, nearly all students carry a smart phone with them (although surprisingly few in this photo actually appear to be using one).
In 1947, the total student population was less than 15,000. In 2018, it is more than 45,000.
The demographics of the student population are quite different now. The freshman class of 2017-18 contained more Asian Americans (28%) than Caucasian Americans (27%), with Hispanic Americans a close third (22%). In 1947, the student population was predominantly domestic, and predominantly white. (However, that same year, a very famous African American Bruin broke the color barrier in major league baseball.)
Passing out flyers on Bruin Walk (a.k.a. "flyering" ) is, according to the Daily Bruin, a time-honored tradition, albeit one not always appreciated by non-flyering passersby.
In 1947, mandatory student fees for California residents were less than $100 per year. In 2018, the fees for residents are over $13,000.