SEPTEMBER 2014 | INTERNATIONAL EDITION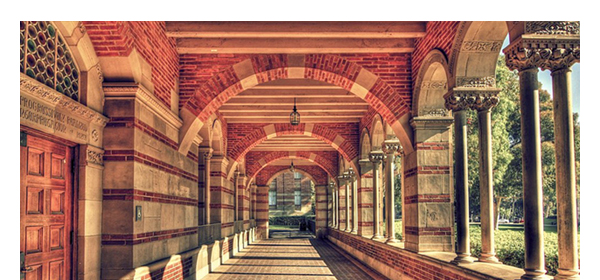 UCLA Ranked Second Among Public Universities. UCLA has maintained its position as one of the best universities on the planet, according to Shanghai Jiao Tong University's Academic Ranking of World Universities, which ranked UCLA 12th for the fourth consecutive year and second among public universities.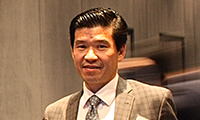 CEO of Microsoft Korea Pledges Support
James Kim '84, Country Manager and CEO of Microsoft Korea spoke at UCLA reception in Seoul, encouraging alumni mentorship of students and internships for young alumni. He also committed to helping engage Bruins in Seoul.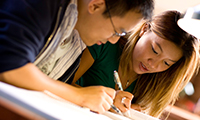 Inspire, Advise and Befriend a UCLA Student as an Alumni Mentor
Whether you live near campus or across the globe, take advantage of this wonderful opportunity to connect with a current student and offer insights into helping them succeed at UCLA and beyond. Sign up today!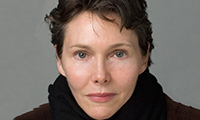 Meet Cia Ford '08: Senior Director of Professional Schools and Affinity Programs
In 30 years of service to UCLA and the alumni community, you'd think Cia Ford would have much to say. However, her secret to success and longevity is her willingness to listen and understand the needs of her alumni and campus clients so she can better serve them.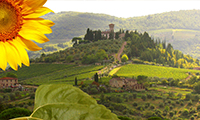 Lifestyles Explorations in Italy, Jul. 24 - Aug. 22
Considered one of the top destinations for people who want to retire or move abroad, Italy has it all: sundrenched beaches, peaceful countrysides and vibrant cities, all enriched by a fascinating history and culture.








Anderson Celebrates 10th Anniversary of UCLA-NUS Global Executive M.B.A. for Asia Pacific Program



Napolitano Op-ed: Public Universities Need to Be Nurtured and Protected as an Investment for All



Welcome to the UCLA Alumni Association's New Board of Directors



Campus Offers Loans and Emergency Assistance to Flood Victims














Carissa Phelps, M.B.A. '07, J.D. '07: The Story of a Runaway Girl





Share the New Student Experience by Reading the Common Book Featuring Jackie Robinson's "I Never Had it Made"



Be Bold, Be Bald: Help Fight Cancer by Wearing a Bald Cap - Oct. 17



Alan Chen, M.P.H. '14 Receives the President's Volunteer Service Award





Diversity Event Offers Opportunities to Learn from Each Other and Embrace Our Differences



Class for International Students and Visiting Faculty Teaches Idioms, Pop Culture and L.A. Life





UCLA ALUMNI AFFAIRS



Sept. 11 | Google Hangout with UC President Janet Napolitano



Oct. 11, London | Welcome to the City: Game Watching



Oct. 21, Beijing | Welcome to the City: Mixer



Oct. 25, Singapore | Welcome to the City: Tour and Lunch



Oct. 30, Madrid | Welcome to the City: Bike Tour and Mixer



TBD, Shanghai | Welcome to the City



TBD, Paris | Welcome to the City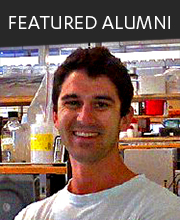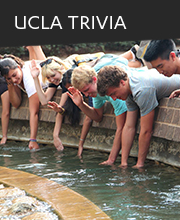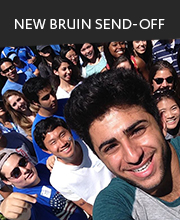 View this email in your browser.
UCLA Alumni Connect, Vol. 13, No. 9, International Edition | Other Editions
UCLA Alumni Affairs, James West Alumni Center, Los Angeles, CA 90095

©2014 UCLA Alumni Affairs