MARCH 2014 | INTERNATIONAL EDITION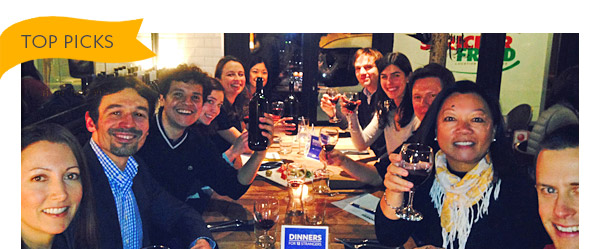 What better place to have a Dinner With 12 Strangers than Paris! All over the world, from Beijing to Madrid, alumni gathered in homes and restaurants, meeting fellow Bruins living in their area. A total of 25 countries signed up for the annual affair that brought together strangers, and after a night of good food and great conversation, sent them off as friends.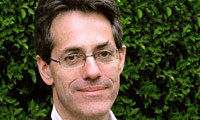 Tel Aviv Reception With Professor David Myers
Join the UCLA Alumni Travel tour on March 17 as UCLA's professor of Jewish history moderates a stimulating conversation that explores the complexities and nuances of Israel today with leading Israeli intellectuals and scholars.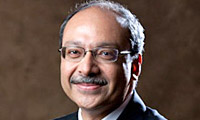 Meet Arvind Singhal M.B.A.'82
Founder of one of India's leading management consulting firms, Arvind Singhal treats balancing family life, philanthropic engagement, community service and speaking at the Vatican like it's all in a good day's work.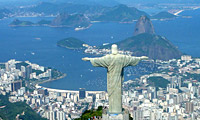 UCLA is Coming to South America
Come meet and hear from campus leaders at a reception during the week of March 24 in Santiago, Buenos Aires, São Paulo and Rio de Janeiro. More details will follow. For information contact Lily Tsau (ltsau@support.ucla.edu).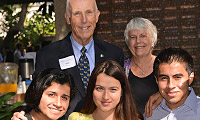 We Give Because We Are Bruins
Bob Weeks '64, J.D. '67 and Nancy (Rockoff) Weeks '64, M.A. '66 are longtime supporters of Alumni Scholarships. They feel a sense of pride and inspiration from the caliber of students UCLA attracts and they want to be there for the next generation.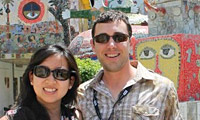 A Cuban Experience
Alex '08 and Kristina '06 Gruenberg's tour of Cuba with UCLA Alumni Travel are full of interesting stories. They reminisce about their favorite foods, help dispel some common myths and even recount a surprise Beyoncé sighting.





Message from the Chancellor: The Impact of Prop 209 and Our Duty to Our Students



Hillary Clinton Delivers Keynote Address and Accepts UCLA Medal



Alumni Can Now Support Research With This Innovative Crowfunding Platform



Nobel Laureate Randy Schekman '71 to Deliver Keynote at UCLA Commencement



UCLA Graduates Ranked #1 Among California Colleges in Peace Corps Volunteers



U.S. Supreme Court Justice Sotomayor Visits UCLA School of Law



Founders of Blizzard Entertainment, Michael Morhaime '90, Allen Adham '90 and Frank Perce '90, Helped Revolutionize the Gaming World





Join the Fight Against Pediatric Aids by Supporting Dance Marathon 2014








Discover Germany's Romantic Countryside Down the Mosel, Rhine and Main Rivers - Sept. 15-23



Film by Grace Lee M.F.A. '02 Explores Life of 'American Revolutionary'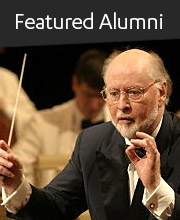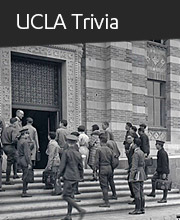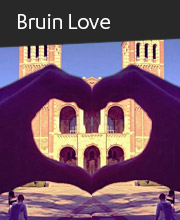 View this email in your browser.
UCLA Alumni Connect, Vol. 13, No. 3, International Edition | Other Editions
UCLA Alumni Association, James West Alumni Center, Los Angeles, CA 90095

Ensure email delivery | Unsubscribe
©2014 UCLA Alumni Association