JANUARY 2014 | LOS ANGELES EDITION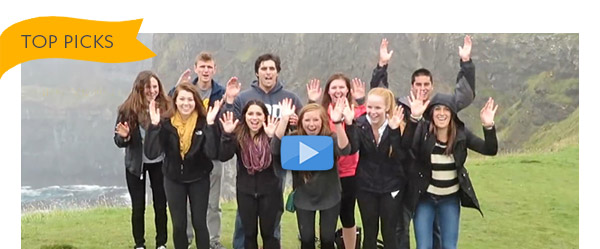 The 8-Clap Goes Global. Bruins can be found and heard all around the world. Check out the 2013 UCLA 8-Clap video and see how Bruin spirit is echoing throughout the most remote corners of the earth.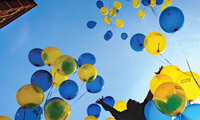 Leading Alumni into the Future
After a nationwide search, Julie Sina was selected as the new Associate Vice Chancellor, Alumni Affairs. Her prior appointment as the interim AVC highlighted her enthusiastic leadership which inspired a new engagement model focused on building alumni involvement and strengthening the program continuum from student recruitment to career development. Her vision for the future includes developing strategies that will allow alumni to have authentic experiences with UCLA. Julie will begin the new year partnering with Board Chair Albert Lemus in leading a planning effort aligned with UCLA's centennial celebration.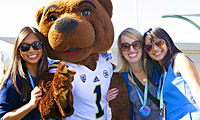 Meet the Young Alumni Engagement Team
Young alumni make up more than 25% of all UCLA degree-holders and make significant impacts throughout the world. Led by Angela Scales '03, Gloria Ko '06, M.Ed. '07 and Sandy Nguyen '10, the Young Alumni Engagement team creates supportive programming that caters to young alumni needs and interests, offer opportunities and resources for success and continue to strengthen their affinity with UCLA.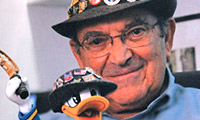 Dream It! Do It! - Jan. 22, UCLA
Join fellow Bruin Marty Sklar '56, Disney legend and retired imagineering executive, for a discussion on his new book, "Dream It! Do It!: My Half-Century Creating Disney's Magic Kingdoms." The book chronicles his epic Disney journey from "the kid" to Walt's literary right-hand man.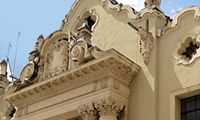 Travel to Cuba With UCLA Alumni - March 19-27
"I believe this trip was a perfect overview of Cuba. Each lecture and visit revealed a different aspect of life in Cuba and its colorful history." - Carol Coy '76. With 13 sold-out departures over the last two years, more than any other university in the country, we are pleased to continue to offer this fascinating destination. Book your trip today before they sell out.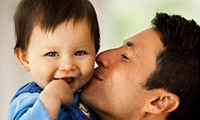 This New Year, Resolve to Share in a Child's Future
Make a difference and help shape the future of a child you care about with a ScholarShare 529 college savings plan. Just $25 can start a child on the road to higher education. Share today.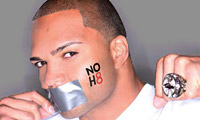 An Evening With Super Bowl Champion Brendon Ayanbadejo '99 - Jan. 23, Los Angeles
Hosted by the L.A. Westside Network, hear a True Bruin share how his upbringing shaped his deep conviction to equal rights, how his experiences at UCLA molded him professionally, and how he's used his platform to raise awareness and advocate for causes he believes in like marriage equality.





Vice Chancellor Position Created to Address Diversity at UCLA



Congratulations to UCLA Women's Soccer on Their First Title and UCLA's 110th



UCLA Study Funded by Eva Longoria IDs Factors that Improve Educational Outcomes for Latinas



Kids Whose Bond With Mother Was Disrupted Early in Life Show Changes in Brain














New Year, New Career - Find the Right Job in BruinView for Alumni



Master the Next Frontier in International Business With a Global Executive M.B.A. for the Americas



Access Hundreds of Seasoned Bruin Professionals via the BP Exchange



Seek Opportunities and Share Professional Advice on the Official UCLA Alumni LinkedIn Group





Congratulations to the New 2013-14 True Bruin Distinguished Seniors



Support the Spirit Squad at the All-Access Reception - Feb. 16, Pauley Pavilion



Be Sure to "Like" Us on Facebook to Stay Connected with UCLA Alumni



There's Still Time to Sign up to Host or Attend a Dinner for 12 Strangers





Educate Aspiring Students About a Career in Entertainment, Jan. 29, UCLA



Get a Free Haircut and Donate 10 Inches of Hair for a Child in Need





Faculty Lecture: A Quest for New Materials: Superhard Metals, Conducting Polymers and Graphene - Feb. 5, UCLA





Show Your UCLA Basketball Ticket at West Restaurant After a Home Game and Get a Free Appetizer With Purchase of an Entree



Enjoy Exclusive Discounts on Auto, Home, Life and Health Insurance Products



Spread the Word: Alumni Scholarships Available to UCLA Applicants








BRUIN PROFESSIONALS



Jan. 9, Los Angeles | Networking Meeting



Jan. 14, Century City | Networking Meeting



Jan. 21, Westlake | Networking Meeting



Jan. 23, Westwood | Networking Meeting



Jan. 28, Encino | Networking Meeting



Feb. 4, Beverly Hills | Networking Meeting



Feb. 11, Century City | Networking Meeting



Feb. 13, Los Angeles | Networking Meeting



Feb. 14, Westwood | Northern Trust Open Golf Tournament


LOS ANGELES SOUTH BAY NETWORK



Jan. 29, Redondo Beach | Happy Hour/Dinner at W's China Bistro


UCLA ALUMNI NETWORKS



Jan. 26, Westwood | UCLA vs. Cal: Men's Basketball Pre-Game Buffet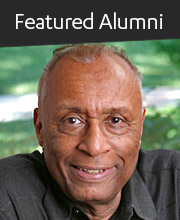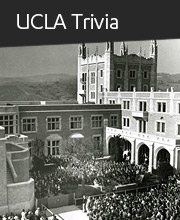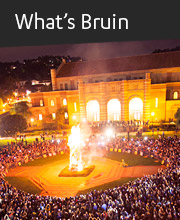 View this email in your browser.
UCLA Alumni Connect, Vol. 13, No. 1, Los Angeles Edition | Other Editions
UCLA Alumni Association, James West Alumni Center, Los Angeles, CA 90095
©2014 UCLA Alumni Association