DECEMBER 2014 | INTERNATIONAL EDITION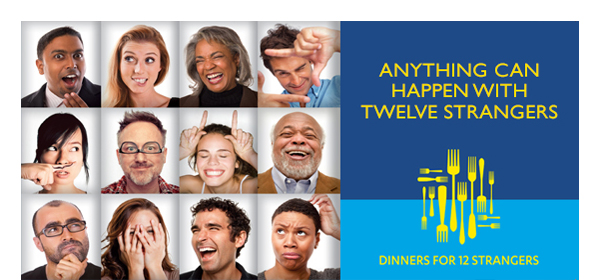 Host a Dinner for 12 Strangers. You never know who you'll meet or what possibilities might come your way when you host a dinner for alumni in your area. It's the perfect opportunity to make new connections and re-engage with the UCLA community. Make it potluck, casual or gourmet. Sign up today!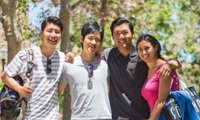 UCLA Ranks Sixth in the Nation in International Student Enrollment
UCLA admitted about 9,580 international students for the 2013-14 academic year, which ranks it sixth nationally according to the Open Doors report, published by the Institute of International Education and the U.S. Department of State's Bureau of Educational and Cultural Affairs.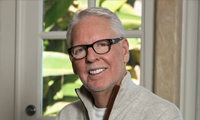 Louis Horvitz '68 Captures the Human Story
Highly-acclaimed director and multi-Emmy award winner for his work directing live shows ranging from "Solid Gold" to "The Oscars," Louis Horvitz shares the secret to his longevity and the lessons he learned that were rooted at UCLA.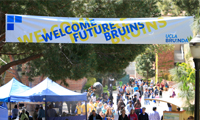 Give the Gift of Opportunity
Through the Alumni Scholarships Program, thousands of merit and need-based scholarships have been awarded to deserving young scholars. Carry the Bruin tradition of giving with you this holiday season. Make the dream of attending UCLA possible with a tax-deductible, year-end gift.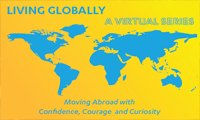 Living Globally: Preparing and Planning for a Move Abroad - Dec. 10, Google On Air
Find out everything you need to know about the expat experience by tuning into Living Globally, an insightful, four-part virtual learning series. David Lee, J.D. '06 shares his experiences, and offers tips and insights for working and living abroad.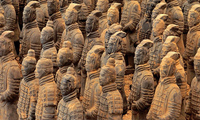 Classic China and the Yangtze, March 31-April 13
Surrender to the mystique of one of the oldest cultures in the world. Find yourself amongst historical landmarks and marvel at the panoramic beauty from the Great Wall. Stand with Terra Cotta Warriors, cruise the fabled Yangtze River navigating through the mammoth Three Gorges Dam, and conclude in cosmopolitan Shanghai, the "Paris of the East."





UC Regents Approve Long-term Stability Plan for Tuition and Financial Aid



Beat 'SC Bonfire Cancelled Due to Tuition Hike Protest, But Rally Goes On



Chancellor Gene Block's Statement on Student Vote on Israel Divestment



Blue and Gold Challenge Met Its Goal of 2,200 Donations Receiving a Matching Gift of $100,000 from Karren Ganstwig '74 & Howard Welinsky '72



Daily Bruin Wins Award for Nation's Best Daily College Newspaper



UCLA Anderson's Cathy Sandeen, M.B.A. '05 Named Chancellor of University of Wisconsin Colleges and UW Extension



David Geffen School of Medicine Receives Unrestricted $50 Million Gift





Video: UCLA Mathematician Terence Tao Appears on "The Colbert Report"



UCLA Honors Jackie Robinson by Retiring Number 42 Across All Sports



UCLA Has the Most Active Players in the NBA Who Have Played at Least 300 Games





Ayako Utsumi, M.P.H. '95 Works Toward Social Justice Through Her Dedication to Serving the Community





Photos: Alumni Gather All Over the World for Welcome to the City








It's Never Too Late or Too Early to Share in the Future of Someone You Love with a ScholarShare 529 College Savings Plan





BLACK ALUMNI NETWORK



Jan. 5, Bahamas | UBAA Cruise to the Bahamas


UCLA CHANCELLOR



Dec. 16, New Delhi | High Tea with the Chancellor


Dec. 19, Mumbai | High Tea with the Chancellor


UCLA ALUMNI AFFAIRS



May 16, UCLA | Save the Date: UCLA Alumni Day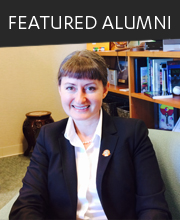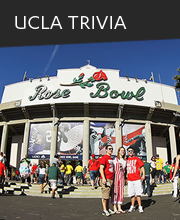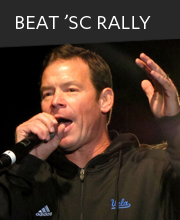 View this email in your browser.
UCLA Alumni Connect, Vol. 13, No. 12, International Edition | Other Editions
UCLA Alumni Affairs, James West Alumni Center, Los Angeles, CA 90095
©2014 UCLA Alumni Affairs