SEPTEMBER 2013 | RECENT GRADUATE EDITION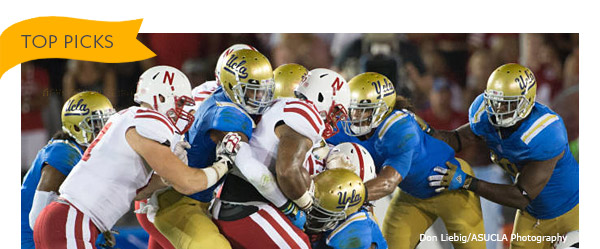 UCLA at Nebraska: Find a Game Watching Party Near You. Rise and shine for a bountiful breakfast and big screen game watching with UCLA Football fans near you. Click here for the complete schedule of game watching parties by region.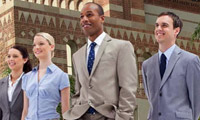 Take Your Career Into the Future
Learn from leading experts and professional career counselors at the Alumni Career Forum for recent graduates. Hosted by the UCLA Career Center, this workshop will help you build a solid résumé and master phone and in-person interviews. You also will participate in Resumania.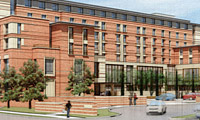 Construction Begins on Luskin Guest and Conference Center
With Lot 6 cleared for demolition and the Ackerman turnaround closed until 2016, construction begins on the $40 million state-of-the-art center which will include 25,000 square feet of meeting space and 250 guest rooms.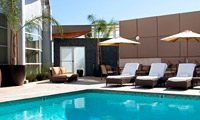 Stay in Style When Visiting Campus
Just minutes from UCLA, Hotel Angeleno is the ideal place to stay when visiting Westwood. This boutique hotel offers complimentary: shuttle service to UCLA, valet parking, nightly wine hour and wireless internet. Each room comes with stunning views of the city and a private balcony.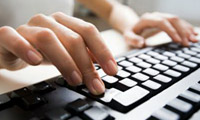 Try BruinView for Alumni
UCLA's largest official job database caters to job-seeking degree-holders at various professional levels. Give it a try with a six-month subscription. Association membership required.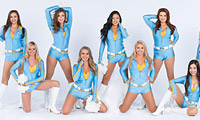 Meet the New 2013-14 Spirit Squad
Each year, the Spirit Squad infuses energy and excitement at UCLA games and events. Read their profiles and learn about what inspires them.





Chancellor Block Urges President and Congress to Support Higher Education and Research



UCLA Gets Perfect Score as One of the Most Sustainable Universities in the U.S.












UCLA is Rated Second Among Public Universities in World Rankings



Gene Mutation Found That Increases Risk of Schizophrenia and Learning Impairment





















Now May Be a Great Time to Purchase a New Home With the UCLA Team at Wells Fargo Home Mortgage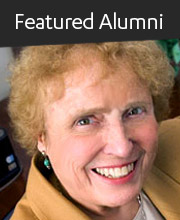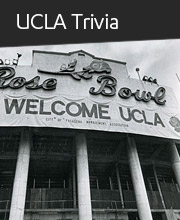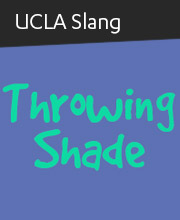 View this email in your browser.
UCLA Alumni Connect, Vol. 12, No. 9, Recent Graduate Edition | Other Editions
UCLA Alumni Association, James West Alumni Center, Los Angeles, CA 90095

You are currently subscribed as [[pref_email_address]].
Update your email address | Ensure email delivery | Unsubscribe
©2013 UCLA Alumni Association