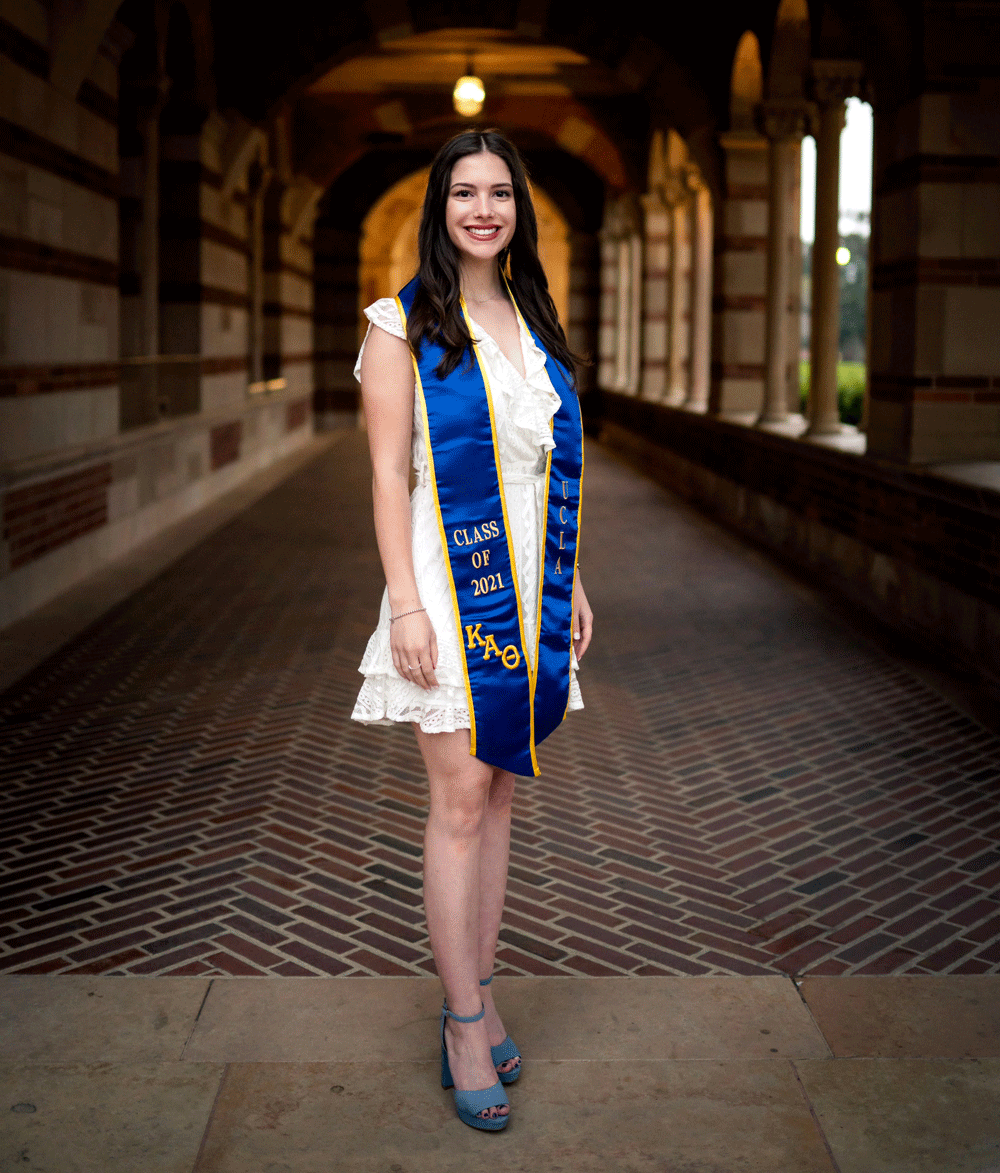 When I began my studies at UCLA in the fall of 2017, I was thrilled to be attending the No. 1 public university in the nation as a psychology and theater minor. I was hopeful that I would make lifelong friends and create memories that I would cherish forever. But most of all, I couldn't wait to enjoy the delectable food at the famous UCLA dining halls. While my time at UCLA may not have gone exactly as I had originally envisioned, I am grateful to have learned lifelong lessons that will hopefully help future Bruins.
Be Present
It is easy to get caught up in the blue and gold spectacle that is UCLA, with the sports games, tailgates, bonfires and celebrations. But make sure to consistently take mental pictures because you will want to remember everything when you're gone. Even the little things: picnicking on Janss, walking back to The Hill from class or even grabbing dinner with someone on your floor. You never know what the future holds so be present in the now.
Be Confident
As a student at UCLA, you will find yourself in classes with the highest achieving students from all over the world. Don't let your classmates intimidate you or make you feel like you don't deserve to be there. Push the urge to give in to imposter syndrome aside and remember that you worked your butt off to get to this moment and you can do it again!
Be Flexible
College is full of unknowns. Don't get stuck in a fixed mindset of needing to take certain classes at certain times or live in certain areas. You never know, maybe not being able to take that geography class sophomore year will allow you to take something completely different and will help you find a new interest. Or maybe a fire near campus will cause you to evacuate but will ultimately allow you to make some great memories with your friends away from Westwood. Planning is always helpful, but make sure you have an eraser handy.
Be Yourself
Nobody knows you better than yourself, so why not ensure that those you meet get to see the true, authentic you? Obviously, this is much easier said than done, but at a place like UCLA, don't try to be someone you're not just to fit in with a friend group or organization on campus. Don't be afraid to sing your heart out at your dorm's karaoke night or go on and on about your favorite movie. As Oscar Wilde once said, "Be yourself. Everyone else is already taken."
Antonia Klima graduated in June with a B.A. in psychology and a minor in theater. She will be attending The George Washington University this fall to pursue a Master's in Forensic Psychology to further her career goal of becoming a criminal profiler for the FBI. Originally from Studio City, Klima founded the Hellenic Student Association at UCLA her freshman year and served as a marketing assistant in the Alumni Association in her final three years.