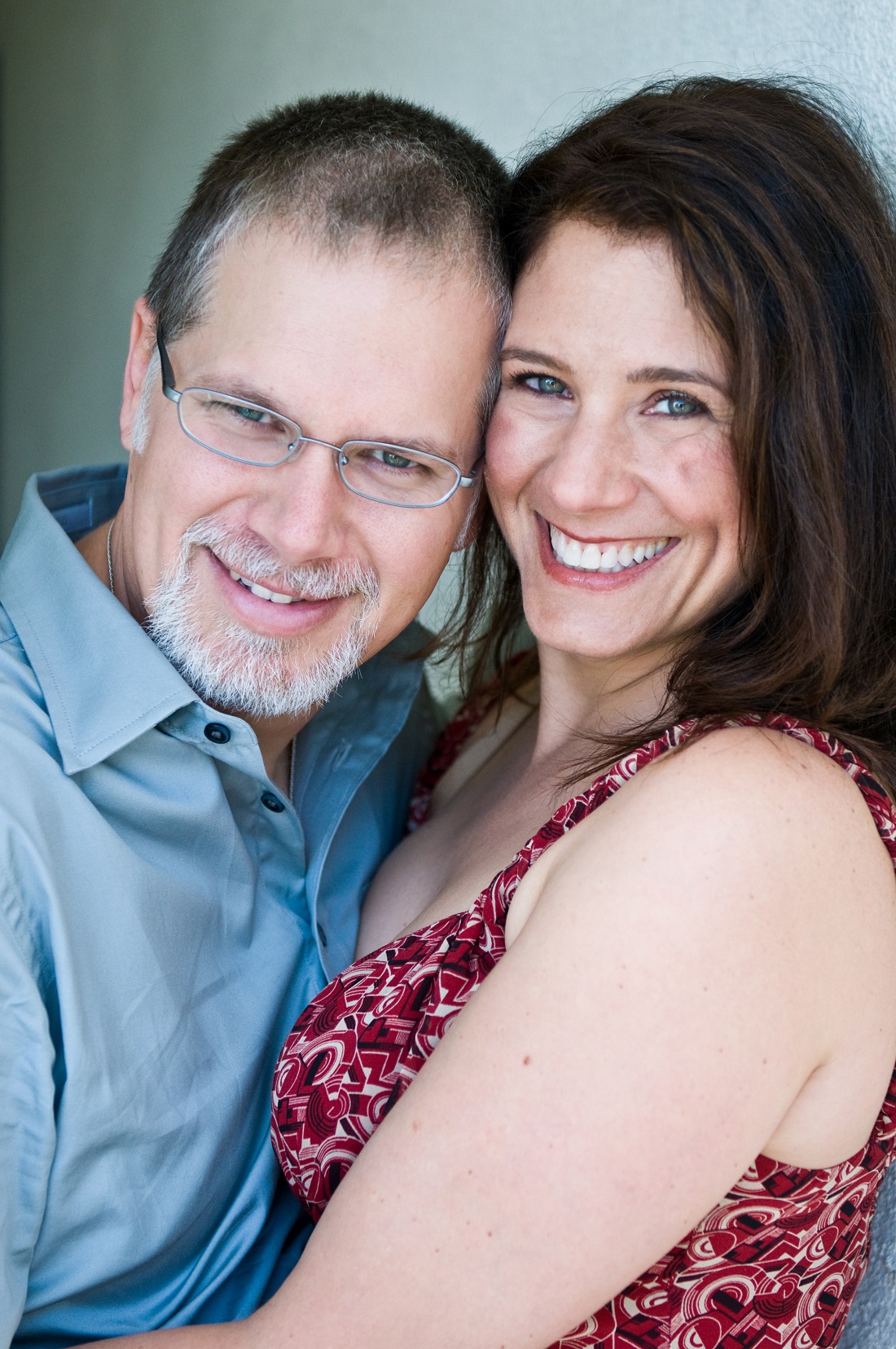 Finding love or staying in love during a global pandemic is challenging many of us to think outside the box about our relationships. With most events on pause and dining and travel restrictions still in place, it's not easy to find meaningful and creative ways to celebrate love, whether you are single, in a relationship or happily married.
Soulmate coaches and founders of
Creating Love on Purpose
, Orna '88 and Matthew Walters have been deeply in love and running a business together for over a decade. Their strong partnership has allowed them to pivot and adapt during this crisis, sharing their relationship expertise virtually with clients who may be discovering self-love for the first time, searching for love or trying to navigate their relationship. "It's been an interesting time supporting our clients," says Orna. "Some couples had to alter between the engagement to wedding scenario in the last year, while others really haven't had a choice and are now taking their time to get to know someone on Zoom or Facetime."
For years, Orna and Matthew have combined their personal and professional backgrounds to guide others in finding true love with the right person. They both worked in entertainment, overcame a lot of challenges consisting of alcohol and abuse, got married over the age of 40, and still continue to extend grace and compassion for each other as part of their covenant.
"Long before Matthew and I were ever working together, he did a 30-day appreciation practice where I got a card every single day," says Orna. "I felt in that month of appreciation, I really had to expand my ability to receive, and quite frankly, I think all ladies need to do that in a relationship."
The Walters regularly keep the communication lines open in a practice called "keeping our sink clean." Not only has this process brought more joy in their relationship, but it has allowed them to work through conflicts together and build a much deeper connection. "You don't want to constantly be talking about that pile of plates and pots and pans," says Matthew. "Clean your forks as you go so they don't become bigger piles. It's the same way with the conflicts in our relationships. There are a bunch of things you don't want to take the time to clean up because it just feels like it's going to end up being an argument. The great thing is when you deal with these annoyances, you actually feel closer and more connected to your partner."
One of the biggest mistakes they find in singles looking for love is jumping into a relationship too quickly. With dating apps booming during a time of physical distancing, people may be frustrated with finding ways to date safely and creating a sense of connection. "Really identify who someone is during a virtual date so that you can have a better connection with them visually," says Matthew. "When you feel comfortable enough to meet someone physically, have an agreement about safety practices and whether they've tested for COVID-19. You are going to find out right away who isn't on board if you aren't comfortable with certain things. It will tell you a lot about navigating any kind of conflict together in the future."
Among the creative ideas the Walters have noticed from clients who are learning to make a connection over Zoom are sharing a meal together ordered from the same restaurant, watching live concerts or sharing a cocktail over virtual happy hour. With dating, the biggest mistake that people make is what Orna and Matthew call "dating backwards." That is stepping in with both feet because of a feeling. "When you first start dating someone, those mental and emotional patterns you have [with that person] have more to do with your own history than they do with that person," says Orna. "Most people feel the need to make a commitment too early, and so we ask our clients to create their own dating rules, and to make sure they are connecting and having authentic conversations."
For those choosing not to date at this time, Orna and Matthew suggest reaching out and connecting with family and friends on a regular basis. They caution people from getting in the habit of binge watching TV or drinking wine all night, as it can make you feel more isolated and alone. One of the first steps they suggest is to really do the inner work of releasing hurt, anger, sadness or disappointment about what didn't work out in the past. "Take some time to connect with yourself, whether it's sitting out in nature, reaching out to other people, meditating or journaling," says Matthew. "Most people who are feeling cynical about love are feeling that way because they've had disappointment in their past. We always say this, 'A cynic is nothing more than a disappointed romantic.' We certainly hope people use this time and the next few months before we get to the other side [of this pandemic] to really focus on themselves, work on communication and get clear about what they want."
The lockdowns have also affected couples who are just starting out in a relationship or have been in long-term commitments. Many people have been stuck at home with their significant others since last March; some sharing space together while working from home or navigating their marriage on top of raising children who are learning remotely. COVID-19 has not only reshaped personal relationships with our loved ones, but has also disrupted weekend getaways and date nights. "It's important for couples to have time just for themselves. A lot of what we teach our clients is to be creative," says Orna.
"It's good for couples who have children see their parents be affectionate and supportive of one another, as well as those adult couples without children or who aren't married to have their self-care practices. If you don't have a map about where you want to go together, how are you ever going to get there and ensure that you have a solid foundation to build on? You need to create that map together," she says.
They said every couple who has a mission and vision in their relationship should circle back to those life goals that you both discussed at the beginning of the relationship. "Every year for our anniversary, Matthew and I go back to where we were married and bring our wedding guest book," says Orna. "We read all the messages our guests wrote for us the day of our wedding, which is always really inspiring. It's been over a decade of us updating our goals in our wedding guest book, and pretty soon we are going to have to buy another guest book."
Last May, Orna and Matthew started Facebook Live video conversations called "
Common Sense About Love
." They use this weekly opportunity to check in with their community and provide resources to those who would like to create soul-satisfying and long-lasting love. "If you are not going to date, maybe being in quarantine is about preparing yourself to date, not just for a boyfriend or a girlfriend, but for a soulmate," says Orna. "So when you feel comfortable and safe out in the world to start dating, you have done all that inner work and nothing can stop you."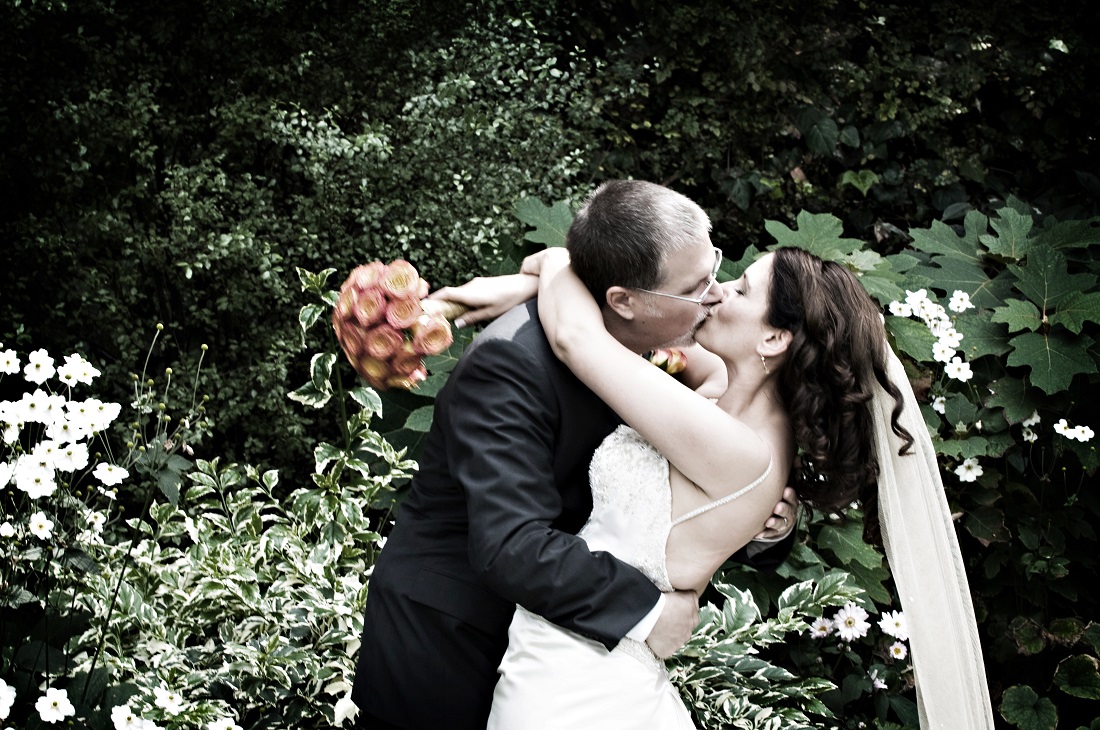 There is one message that Orna and Matthew would like to tell the Bruin community: it's never too late to find the love of your life, and it is never too late to turn your current partner into the love of your life. "We all deserve love, and have the ability to create love," says Matthew. "There is nothing wrong with you that stops you from being able to have love. As long as you are willing to do the work and make the effort, you can move through whatever blocks you have in your life."
---
Orna and Matthew Walters are Soulmate Coaches and founders of Creating Love on Purpose. They specialize in helping their clients finally get it right this time when it comes to love. For more info, visit http://www.creatingloveonpurpose.com/ucla.