The pandemic has turned the lives and livelihoods of many musicians and actors upside down. Yet, it is their craft which we rely upon to entertain us, rejuvenate us and offer for us a brief escape into one's imagination. In this second installment of our series, we're featuring another set of Bruin artists and sharing their stories of resilience and reinvention during the COVID-19 era.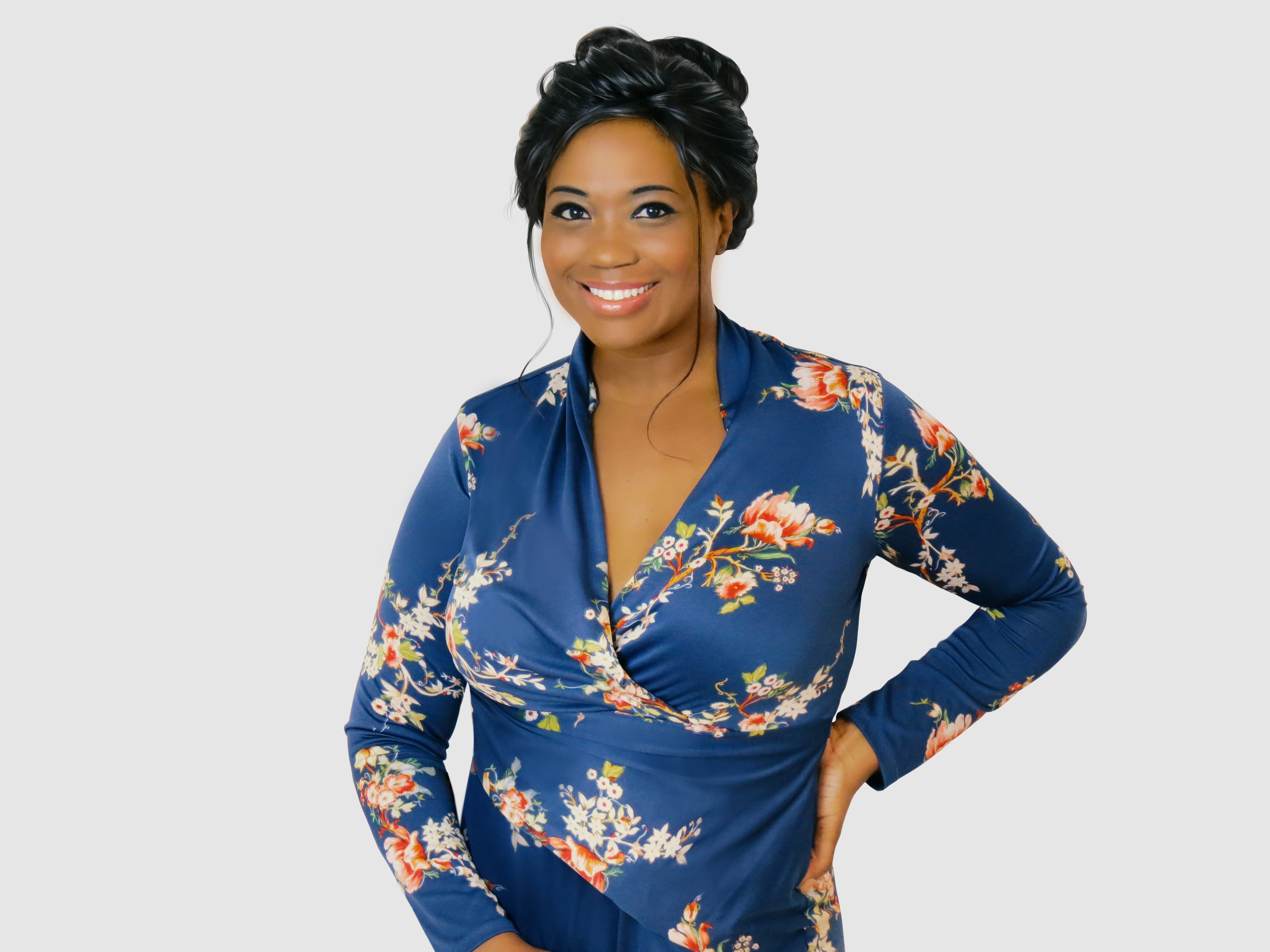 Angel Blue
Soprano opera singer Angel Blue, M.M. '08, is finding time to pause from her busy, pre-pandemic work life, cultivating her journalistic skills and uplifting the world through her social channels. Before the pandemic, Blue was traveling nonstop, rushing around the world, learning new operas from one flight to the next and constantly overwhelmed. "It hit me that I was not going to have work on March 8, before everything shut down," says Blue. "However, the pandemic has affected me in a positive way because it has allowed me to take a break and really organize myself."

Since welcoming the new normal, Blue has launched a talk show web series called "Faithful Friday," aimed at providing uplifting content for viewers. As an undergraduate, she declared journalism as a minor and at the time had interest in pursuing a career in that field. After her acceptance into UCLA's music program, her opera singing took off and journalism took a back seat.

"I lived in London for three years and had the opportunity to work with the BBC Academy, where I learned a lot about broadcast journalism," says Blue. "The idea has been on my mind for years. Now, I've been afforded the opportunity to actually perform in it and really invest time."

Since the successful launch of her web series, Blue has interviewed various guests, including well-known American baritone and classical singer Thomas Hampson, soprano Christina Goerke, and LGBTQ+ actress and advocate Laverne Cox. The purpose of each episode is to have discussions around the positive effects of the pandemic, lessons and experiences learned during unprecedented times and ways to lift people's spirits.

"For all of us artists, we depend on the audience and our public to be involved in what we do," says Blue. "That's transitioned in such a way that for those of us who are opera singers, we have now become technologically savvy. Engaging with my guests every Friday has definitely been my saving grace during this time because it's allowed me to keep my mind active and going."

Blue recently performed live on stage 25 feet away from the Cincinnati Symphony Orchestra. For the past two months, she has been taking an intensive French course and hoping to do virtual recitals soon.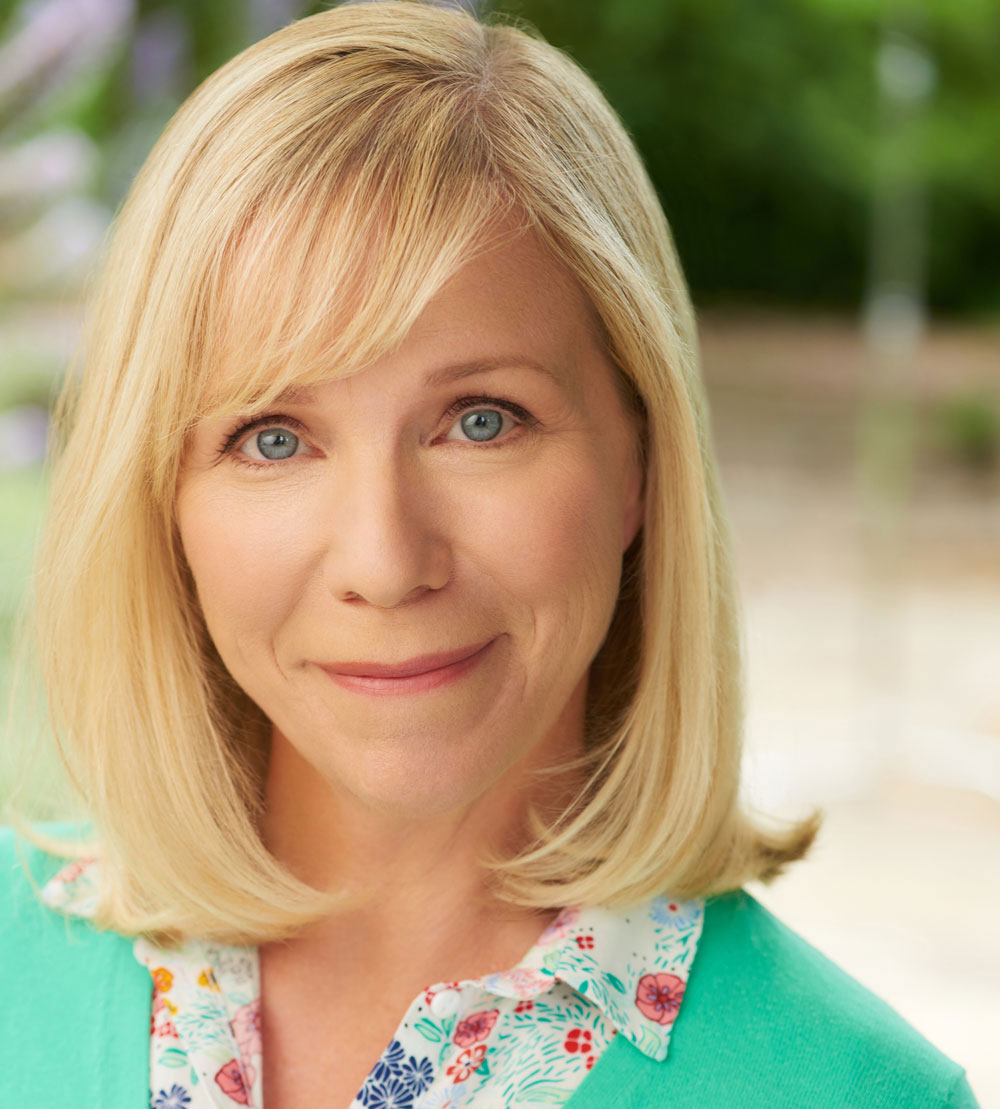 Susan Leslie
Actress and voiceover artist Susan Leslie '88 has been juggling her career and motherhood during the pandemic. Since adapting to a new remote-work reality, Leslie has had to upgrade all of her equipment in order to continue doing voiceover work online. "Auditions are now asking me to give them a complete breakdown of my home studio equipment setup at home," she says, "and whether I am connected to a software system for audio professionals, which is something you have to pay for."

Most recently, Leslie has gone to a studio and recorded one voiceover audition on camera. With very limited use of soundstages and mandated physical-distancing rules, she has been fortunate with voiceover work since most recordings happen three months in advance. "The good news about actors is that we are used to instability," says Leslie. "The difference now is there is very little content being made and you are waiting for the phone to ring."

One of Leslie's side gigs is teaching a storytelling class via Zoom, reaching audiences all the way to the East Coast. Her daughter recently began 10th grade, who is also an aspiring performer. "At this point, everything is about her, and that her mental health and education aren't affected," says Leslie. "As an adult, I can deal with it. But, it's my job as her mom to make sure that she is feeling good about everything at the moment."

One thing Leslie is looking forward to is hugging friends and connecting with people. "Being on Zoom is great, but it just doesn't compare to that human connection in person, especially in performing arts," says Leslie. "It's not the same as sitting in the theater with a playbill in your hand waiting for the curtain to go up, or being on stage." Leslie is known for her work on "Rise of the Planet of the Apes" (2011), "X-Men: Days of Future Past" (2014), "Deadpool" (2016) and AMC's "Mad Men."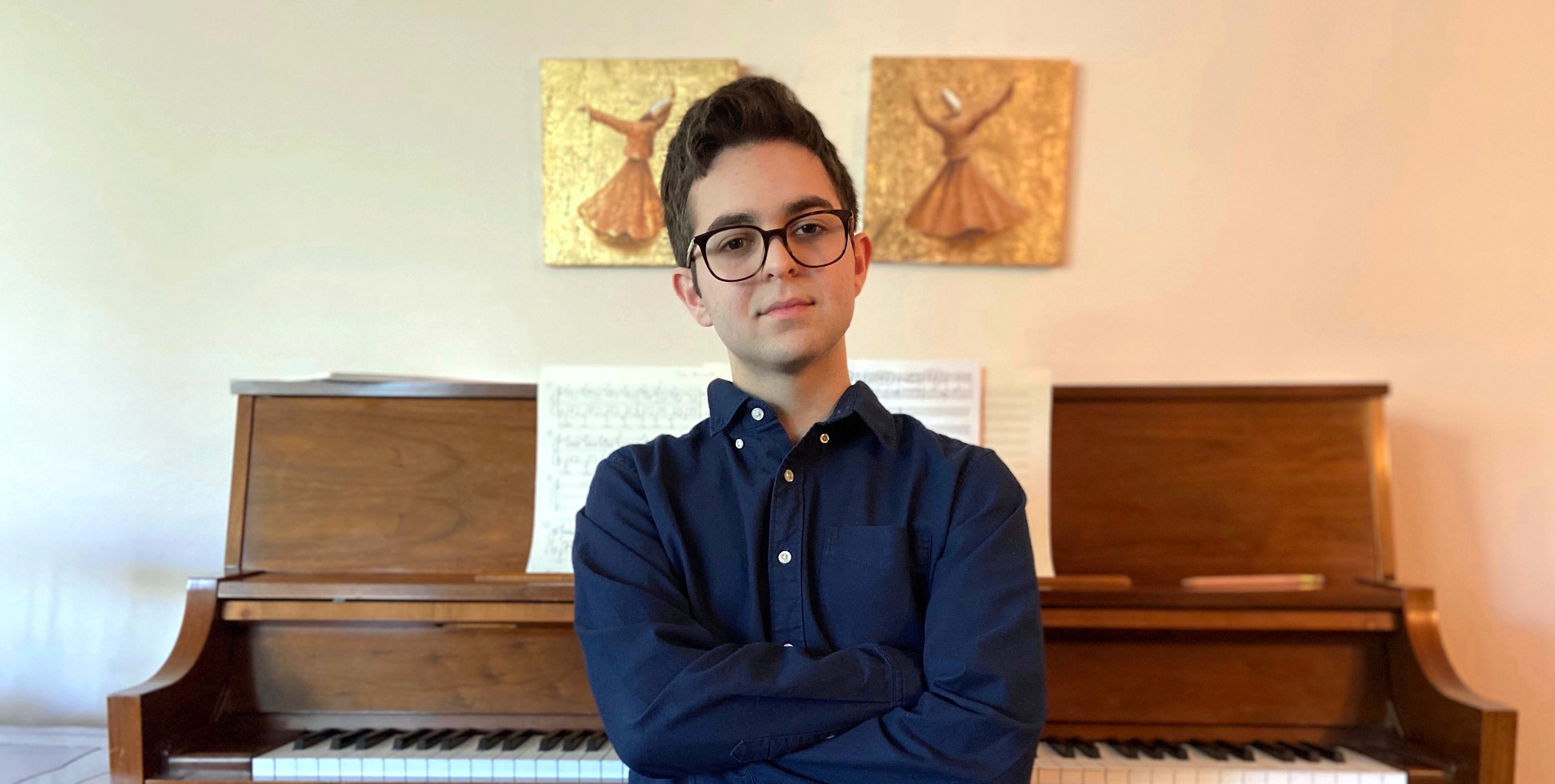 Kian Ravaei
Music composition student Kian Ravaei, exp. '22 is privileged to be able to take remote classes in a quiet space with excellent Internet. But the most challenging part of remote learning has been resisting screen fatigue. "I'm trying to take more breaks and meditate throughout the day," says Ravaei. "There is only so much I can do when my education and career rely on the computer."

Thankfully, composition lessons for Ravaei do not depend on instructors and students being in the same room to the same degree as instrumental lessons. In his time of isolation, he is writing many works for solo instruments and working on a few duets that require two musicians to coordinate their parts remotely. "Anything greater than a duet is possible, but can become a real challenge," he says. "When I write my first orchestral work this year, I will likely have to wait until in-person rehearsals resume to hear it performed."

Ravaei has realized the value and necessity of keeping in touch. He has been questioning and thinking about ways to create music during a pandemic, and how to incorporate this into his own music-making practice. "I'm so grateful to have the tools and technology to maintain a sense of community, despite our physical distance," says Ravaei. "Since the pandemic started, I've gotten in the habit of sight-reading a Bach chorale at the piano every day, as well as writing a chorale. This practice serves as an exercise in balancing intuition and rationality when composing and I'm certain I will continue this practice after the pandemic is over."

As a composer, Ravaei gets to sit in the audience and watch others perform his works. He has attended several virtual concerts, and so far, none have lived up to the experience of live music. "It's inspiring to see the classical music community refuse to be silenced by the pandemic," he says. "Classical music has always adapted to its venue and right now, our venue is the Internet."

Ravaei is currently working on several projects, and engaged in a cross-campus collaboration that will confront issues of racial inequity through a work for narrator and ensemble. He's written over a hundred short chorales and is spending a lot of time at home with his younger sister who has been motivating him during this stressful time.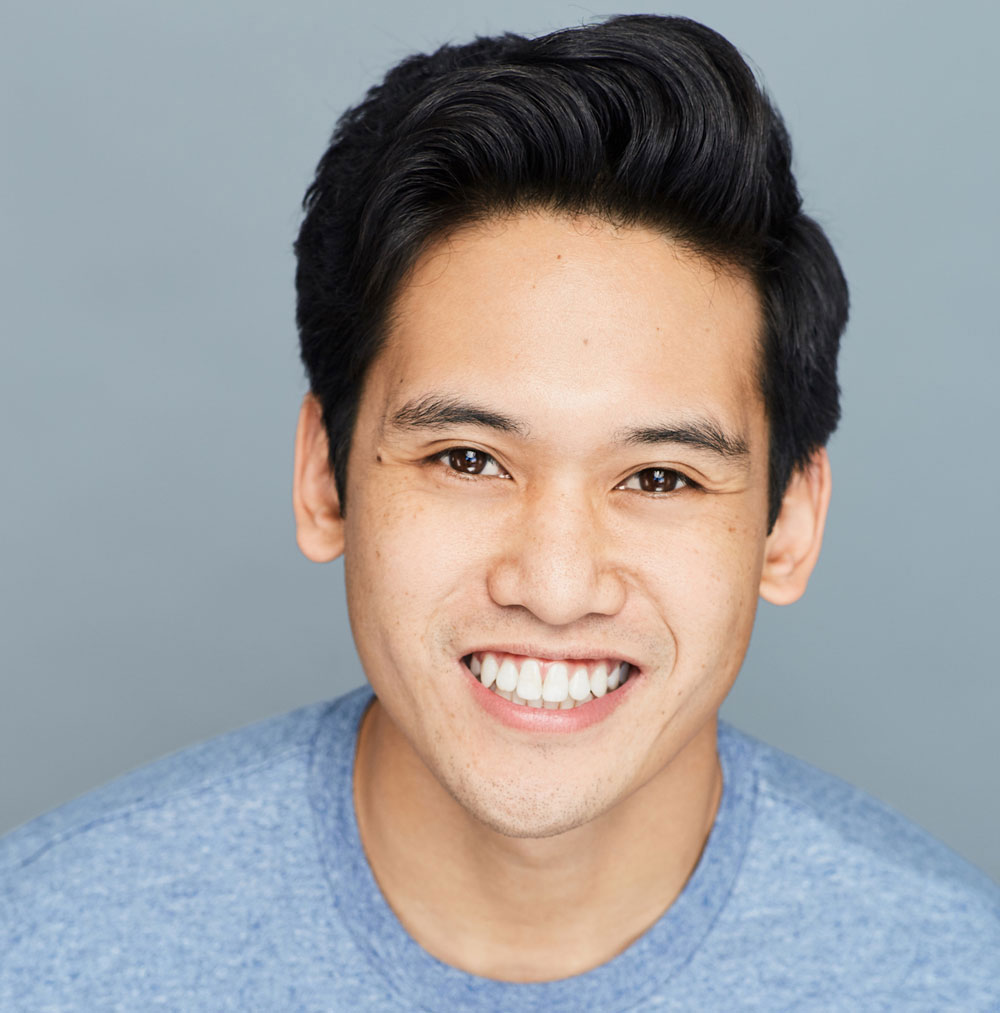 Nico DeJesus
Professional singer, actor and dancer Nico DeJesus '11 has been trying hard to stay motivated and disciplined during quarantine. With the future so uncertain, DeJesus is hopeful things will get back to normal and cannot wait to take the stage with his friends again. "I was working on a Netflix movie directed by Lin-Manuel Miranda that has been postponed," says DeJesus. "I am staying focused, and I've learned to actually take advantage of this time off that I wouldn't have had if it wasn't for the pandemic."

DeJesus has been teaching a lot on Zoom, and is grateful to be bringing in some income while passing his knowledge to the next generation of performers. Working from home has been very difficult, since his job relies solely on being in front of a camera and audience. "It's a challenge teaching online because you can't really connect with your students," he says. "I miss being in front of an audience, and the amount of chemistry you build with your fellow actors."

He recently began learning and recreating famous dances from movies and other live performances. He has also developed a weekly workout schedule, sings through his audition book five times a week, is re-learning Spanish and practicing the drums. "During this time, I haven't allowed myself to be lazy," says DeJesus. "I miss the hustle and the grind of New York City, however, I am making sure to embrace this needed time off."

DeJesus and a close friend are working on building a nonprofit, and are in the process of starting a dance and theater company in San Diego. They are still in the beginning stages, but very excited to see how far they can take this project. "We hope to give voice to all of the BIPOC/POC artists here in San Diego," he says, "as well as offer support for students who aspire to pursue a career in the arts."

In 2018, DeJesus made his Broadway debut in "Pretty Woman The Musical," as a swing and a dance captain. He has toured nationally with "Newsie's: The Broadway Musical" and was in Jay-Z's "H to the Izzo" music video. He has also performed in Lin-Manuel Miranda's "In the Heights" at the Kennedy Center.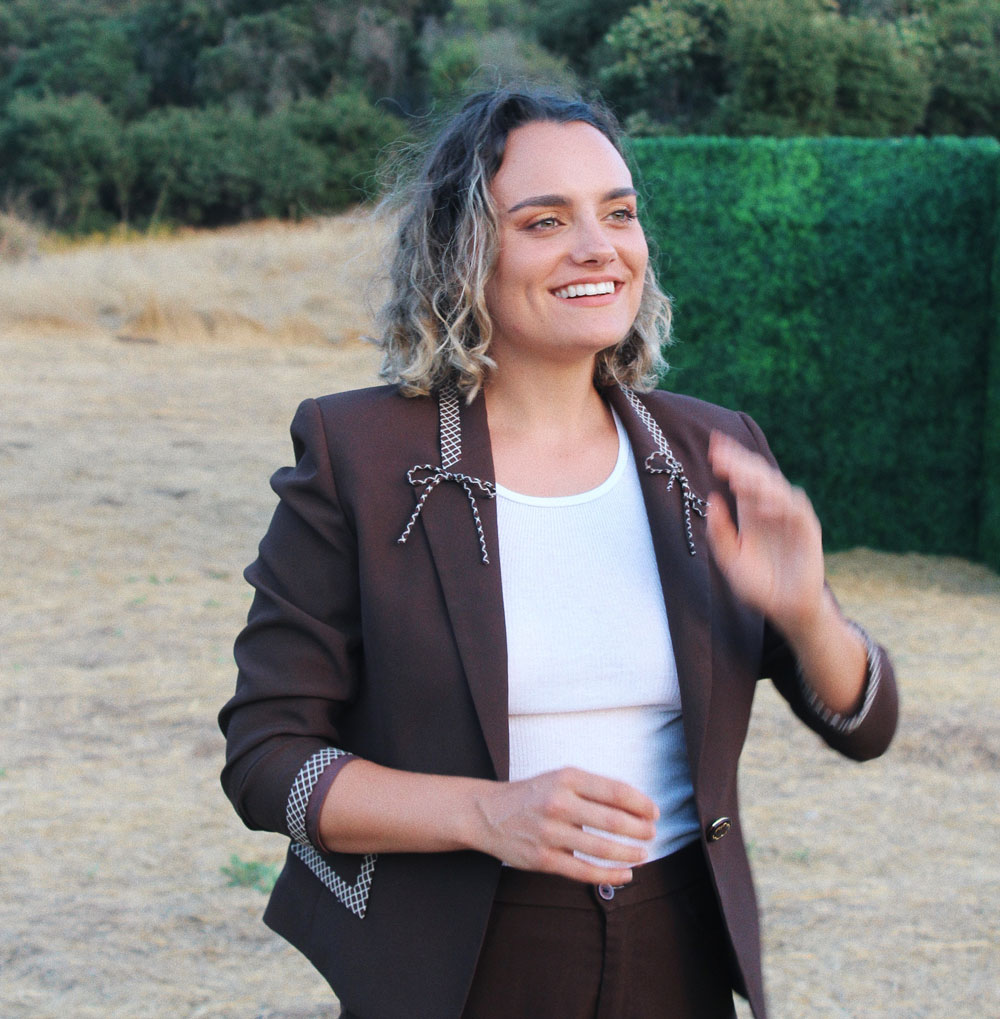 Temme Scott
Missing playing and attending shows has been one of the biggest distresses for Temme Scott '17 while in quarantine. As a working musician, the complete halt to all live shows has put a huge damper on her social and music/work life.

"In March, I lost my day jobs working as a nanny, as a personal assistant, at coffee shops and as a backing vocalist, which was really a semi-debilitating change of pace," says Scott. "I just started working again as a full-time production assistant at a set shop, so I am really lucky to be back at work now and staying busy."

Scott tries to find little spurts of solo time here and there to work on writing and album planning. While it's been a pretty severe creative drought for her, she's been dealing with the rough adjustment of staying productive from home. "It's particularly difficult for me to be productive from home because my attention is so horrible," she says. "Along with not having normal things on the calendar to keep me motivated, I'd be lying if I said I was writing and playing a lot during quarantine, but, I'm dealing."

Her new album release, "Trust You, Trust You," explores common themes such as learning to trust oneself, and trust the "other." It's an album about heartbreak, friendship, hating partying, moving on and re-facing a lot of the past on purpose.

"I have UCLA to thank for essentially my entire immediate music circle in Los Angeles," says Scott. She transferred from junior college to pursue a degree in psychology at UCLA, where she auditioned for the annual student music competition, Spring Sing, and made her debut as a soloist. "I met a great deal of musicians through Spring Sing, which propelled me to produce music and perform live solo shows."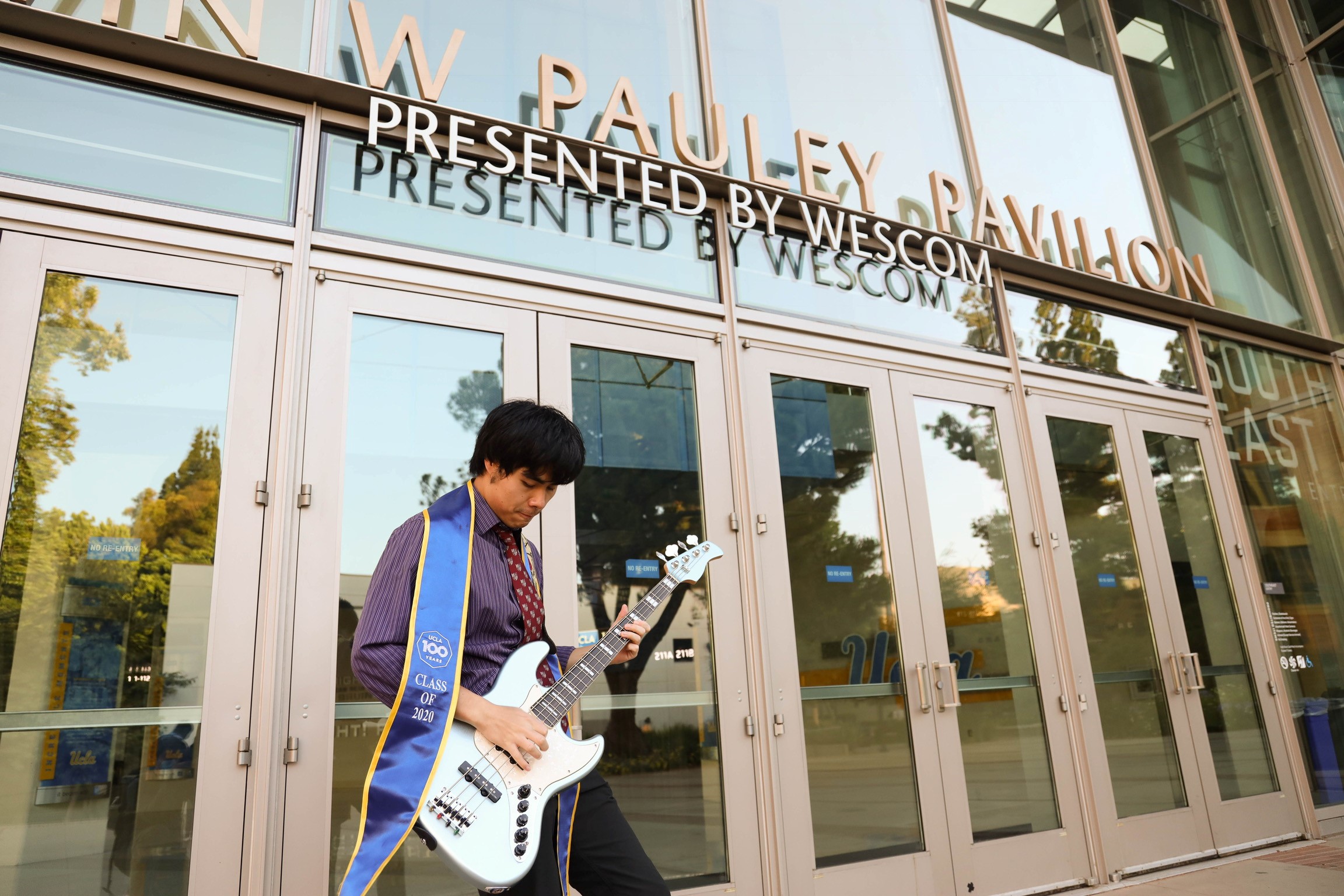 Dylan Coe
Dylan Coe '20 recently landed a job at a software company and is now looking forward to the next stage of his life. He is spending time improving his balance, by reflecting on gratitude and work ethic. "I've learned that in order to succeed in this new, changing world, one must be able to be agile and think outside the box," says Coe.

"When the pandemic destroyed all my plans going into the spring quarter as president of the Music Club at UCLA, I had to think of ways to keep members engaged. I came up with Telephone Jams, a form of remote music collaboration that was received very well and featured in the Daily Bruin."

Coe is working simultaneously on a couple of different projects. One is a debut solo EP, which features music and lyrics composed by him with many of his friends as guest artists and vocalists. "It's mainly an alternative rock album with influences from many different genres, ranging from folk to Japanese rock, to reflect my changing musical tastes throughout life," says Coe. "I'm also composing video game music, as well as producing an EP for one of my former bands."

A challenge Coe faces in during quarantine is maintaining discipline and creativity. There have been times where he has worked nonstop, shutting himself in his room and not leaving his desk to even eat or sleep. "But there were days I would wake up around dinnertime and spend what little daylight I had watching Netflix or playing video games," says Coe. "The pandemic has taught me to hold myself accountable, and I have learned to keep a consistent routine to ensure a more sustainable schedule."

Not being around his friends forced him to be proactive in reaching out and keeping connections alive. As a transfer student, he met many different people who took a different path than he did and he learned to appreciate their experiences and viewpoints. "Just as normal people converse with words, musicians converse with notes and beats through jamming and improvisation," says Coe. "I've learned to appreciate myself more and accept the love of my friends and family right now." Coe recently performed virtually with his band Wild Phlox in this year's first virtual Spring Sing.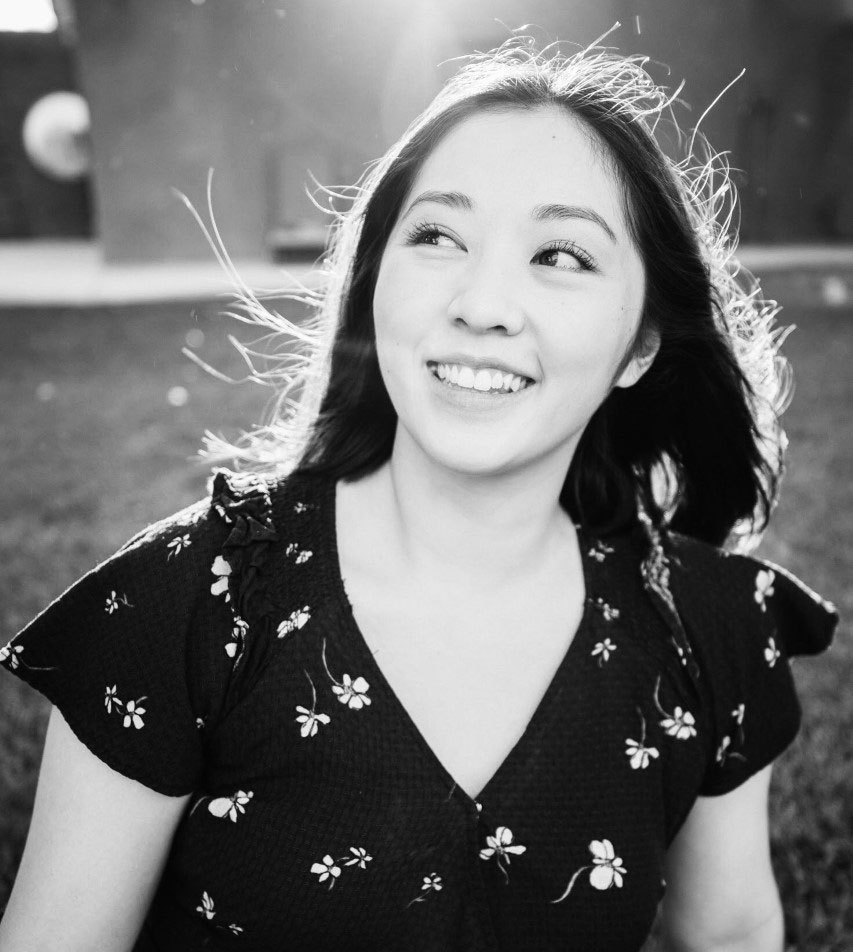 Samantha Shen
Samantha Shen '18 has been classically trained in piano since the age of four. A NorCal native, she's always loved singing and dreamed of becoming a singer someday. However, the pandemic has caused her to think deeply about different paths to attain her artistic and life goals. With live performances put on hold, Shen now focuses on releasing YouTube videos and performances online.

"Honestly, I've learned to take things day by day and to be gentle with myself," says Shen. "It's going to be a while until this pandemic is over and fortunately, I'm blessed with the resources to take my time to re-center myself."

Being an Asian American artist has definitely come with its own unique set of challenges for Shen, as well as opportunities. Growing up, she never had singing idols that were Asian, and didn't know if an Asian face could be welcomed in mainstream American pop music. "I think there is an advantage now," says Shen. "I know many awesome Asian American artists who are on the rise, and it's only a matter of time before we get signed to the big labels or make it big on our own. I believe in our abilities and talents, and I know we have the skills and determination to reach our goals."

Shen is also learning to focus on one thing at a time during quarantine, and prioritizing her physical and mental health. She likes to think of the pandemic as a great teacher, believing it's the universe's way of telling people to take some time to really think about the lives they're leading. "At UCLA, I was surrounded by some of the brightest students in the nation and felt a lot of pressure to be the best," says Shen. "I thought that by graduation, I needed to have it all figured out, including a lined-up record deal. I've learned that I don't need to be in a rush like I used to be. As an artist, I will never stop growing and I will never reach my peak, and I find great solace in that."

Like many musicians, Shen misses performing live and connecting with people, especially strangers she finds common ground with. Even though the energy live music creates for many is on hold at the moment, she continues to move forward with her dream and feels being an Asian American artist in the music industry is no longer a setback.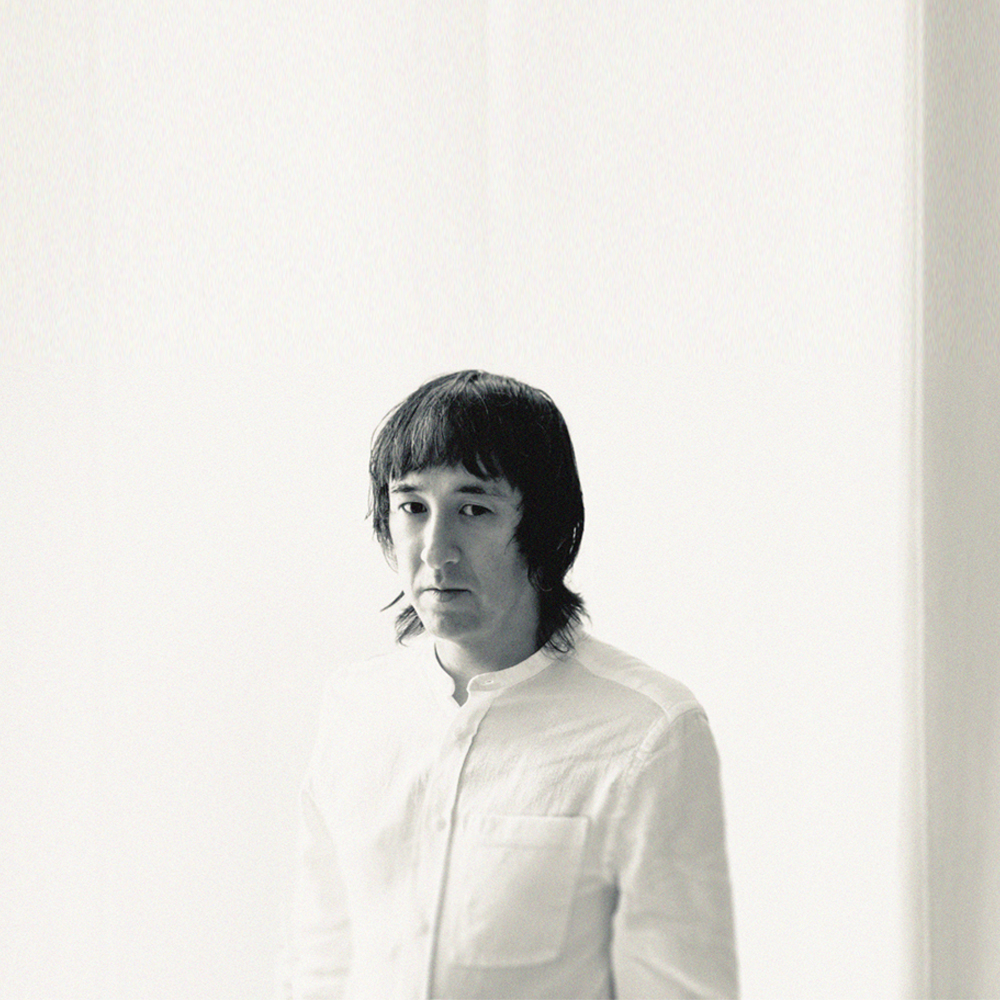 Jeff Schroeder
Alternative rock band The Smashing Pumpkins was looking forward to performing this year, including sharing the stage with Guns N' Roses, who were planning to kick off their summer stadium tour across North America, South America and Europe. With many bands reconfiguring their schedules, Smashing Pumpkins guitarist Jeff Schroeder is giving himself some grace and staying positive during this time.

"When we first learned about the pandemic, a lot of us in the artistic world thought this was going to be temporary and everything would be back by summer," says Schroeder. "I realized that my income stream was going to change completely and playing together in real time would now take longer online versus in person."

To put a positive spin on things, Schroeder and the Pumpkins discovered techniques they can carry over post-pandemic. They get together every other day for band practice either on Zoom or Facetime to listen to what everyone has been working on and give each other suggestions, and go back and forth on email. "It's quite effective even if we weren't dealing with the pandemic. It's not always easy being in the same room, at the same time, since they have children and families," says Schroeder. "We can do a lot of the preliminary work this way, and make the time we actually have to be together much shorter."

Schroeder attended UCLA from 2001–2007 in pursuit of a doctorate in comparative literature, but left the program to join the Pumpkins. His time spent there as a student was immensely impactful on his work today, how he sees the world in its current state and understanding artistic expression. Growing up in a very non-intellectual environment, he is reminded every day how UCLA helped shaped his research skills and analysis of art discourse. "Even as I creatively write music, I still historicize and conceptualize ideas, whether they are literary or musical," says Schroeder. "Every day I look for musical inspiration from other disciplines and revisit foundational surrealist literary text, films and paintings. Writing is a way for me to sort my mind and ideas, so even though I am not in the program anymore, I still haven't stopped the work."

The Smashing Pumpkins just announced their new double album "Cyr" which is scheduled for release on Nov. 27. Schroeder is also part of another band called Night Dreamer, which released an EP a year ago and are now working on a second collection.