B
y now, many of you should have received an invitation in the mail asking you to provide basic demographic and household information for the 2020 Census. The decennial census determines the amount of federal funds allocated nationwide and impacts policy for the following 10 years. For example, emergency response organizations, such as FEMA, rely heavily on data collected by the U.S. Census Bureau to tailor their efforts to the people, homes and businesses in each affected area. Census data influences highway planning and construction, such as transportation infrastructure like subways, buses and other public transit systems. Local schools and universities, healthcare, libraries, nutrition programs, wildlife restoration, foster and child care, and housing assistance for seniors are just a few of the community and federal programs that are reliant on an accurate count. Most importantly, census data determines a state's representation in government.
With the recent developments due to the COVID-19 outbreak and the world adapting to social distancing practices, the U.S. Census Bureau has adjusted its operations in order to reach every resident in this country. With many public events to kick-start the 2020 Census canceled or postponed, a team of Bruin partnership specialists are on a mission to remind the public about the importance of the 2020 Census, safe ways to respond during these uncertain times and how to promote participation by engaging with their community.
"Money will go where the count is, not necessarily to where the need is," says Justine Chen '06, a Chinese-language partnership specialist with the U.S. Census Bureau and current board member of the Rose Bowl Bruins. "A lot of people don't know the census is mandated by the U.S. Constitution. In order to gain the public's trust, the team and I come in to help them understand the census is easy, safe and important."
Chen points out how this year's census form only includes nine questions. "In previous censuses, the long form took a lot more time for people to fill out, which is why that could have been the barrier to completing a count," says Chen. "This time, all households have the opportunity to answer online. The online form is available in English and 12 other languages. To increase accessibility, it is also available in American Sign Language and large type print."
With heightened concerns about cybersecurity risks, disinformation and technical troubles, the partnership team is specifically tasked with collaborating with community organizations, who are considered trusted voices in their respective communities.
Connie Lo '05, a Chinese-language partnership specialist, wants you to think about the 2020 Census as a way of telling your story. "Think about what matters to you and find out how census data impacts that specific program," says Lo.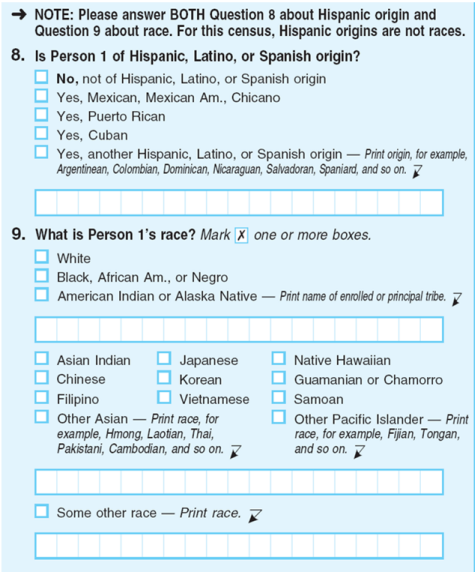 Many partnership specialists are members of hard-to-count communities, and will utilize their personal experience and understanding to reach these population segments in a culturally appropriate way. Beland Huang '07, Chinese-language partnership specialist, finds the most rewarding part of his job is making a difference in immigrant communities. "I was born in the U.S., but grew up in Taiwan until I returned to attend high school in Sacramento, followed by UCLA," says Huang. "Many immigrants have no idea of the tremendous importance and benefit that depend on the 2020 Census, so it's always a privilege to serve as a means of helping people understand how they can help shape their future in our country."
Building trust with local organizations and communities continues to be one of the most important roles for partnership specialists. Chen has been fortunate to work closely with huge entities, including the Los Angeles Rams, Los Angeles Kings and UCLA. "Being a partnership specialist is so unique because I have actually been able to do it in my own community and work with populations I care deeply about," she says. "At the end of the day, we have a mission to serve the community we live in, not just with students on campus, but the community at large."
The goal of the census is to count every person living in the United States and its five territories. All U.S. households are required by law to submit their 2020 Census questionnaire, and will now have until Oct. 31 to do so. If you have not done so, don't wait to complete your Census form. Your response matters. Make yourself count today!