W
hen UCLA decided to go online for the last two weeks of winter quarter, my parents were quick to suggest that I come home to India.
My first reaction was to retort. As an international student in the United States, one of the conditions of my visa was in-person instruction. I wasn't sure if classes would resume later in the spring. What if they did and I was stuck and home with no way back? As I studied for my final exams, I continued to clash with my family, squabbling with everyone from an aunt to my grandmother.
"It's much, much worse than it seems in America," they said, likely citing whatever they'd seen on television or online. "Come home now before it's too late!"
According to the Internet, the situation in nearly every major country, including my own, was dire. Red dots grew and swelled on the Johns Hopkins University tracker I peered over as I ate meals at my desk. Out of two options – staying on my own in Los Angeles or going home to family – I knew what would be better both for me and for my parents. While it took around three tries to find a suitable flight path and over six hours to leave the Delhi airport, I was able to self-isolate for two weeks and finish my sophomore year at home.
While I could loaf around with my dog and eat every snack I could find without swiping a Bruincard, there were also days when I woke up to 4 a.m. alarms in order to attend lectures or when I'd hear of the daily rise in cases, my mother reading the numbers off of a government report at the dining table. Compared to the quiet I'd left on the Hill, the pandemic was part of almost every conversation I would have at home.
The building I lived in established a COVID Action Team – or a CAT as my mother called it – and as a member, she would tune in to every meeting on Zoom. Elderly tenants were monitored and taken care of. An initial three-week nationwide lockdown led thousands of manual labor workers to travel home without any kind of income. A neighbor raised money for donations by holding socially distanced games of bingo. Families, including my own, ticked numbers off in their balconies as another resident stood on the ground floor and yelled the numbers through a megaphone.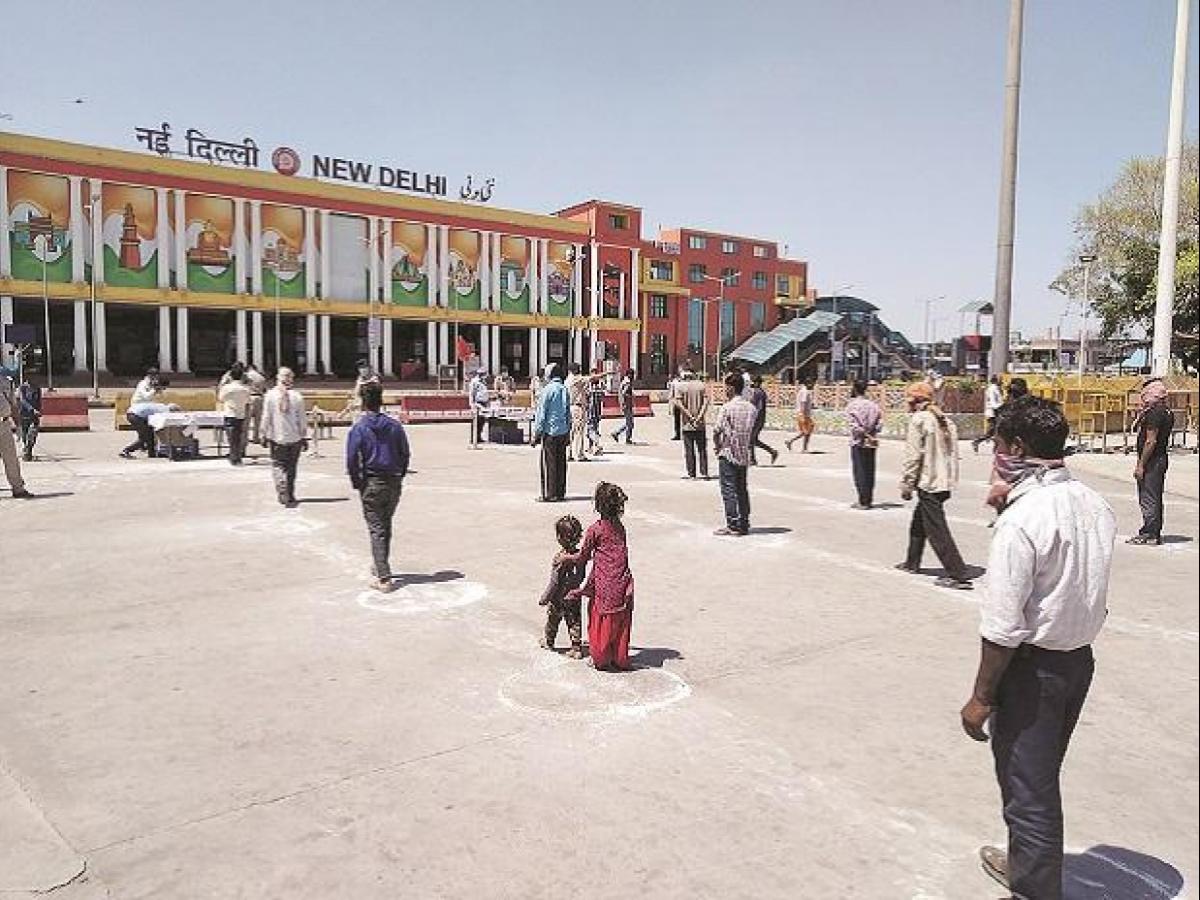 Even social media, always a wormhole of mindless content, provided no respite. My Twitter timeline was filled with local celebrities who had been admitted to the hospitals. Instagram was nothing but a series of squares detailing everything from the situation in California to local restaurants with no-contact delivery.
As I stayed in touch with my college friends, some of whom hadn't left the United States, it was easy to draw comparisons between the home I'd left behind and the city I consider my hometown. For one, masks were enforced when the lockdown began at the end of March. My family soon amassed a collection. Families turned masks into a business, slicing up old T-shirts and handkerchiefs, selling them to anyone who needed them over WhatsApp.
When I'd first worn a mask in Los Angeles, as COVID-19 had grown more prevalent but long before there was a mask mandate, I'd felt self-conscious. Unlike New Delhi, when we'd often wear masks to protect ourselves from the brutal winter smog and cold, masks in the U.S. had seemed like a rarity, something only a few people dared to wear. Conversely, in India, it became a quick community fixture. To not wear one was almost a crime, a one-way ticket to be stopped by the police. In some ways, facial coverings even became a fashion statement, so much that a local newspaper began featuring selfies of residents wearing all kinds of them.
As masks became a component of our cultural fabric, social distancing followed suit, a tricky field to maneuver in a country which places an emphasis on close social contact and interdependence. The places I'd grown up around were eerily bare in the first few weeks of lockdown. I sometimes wouldn't see cars on the street for hours, an oddity for a neighborhood known for its propensity for traffic. A favorite local market, the only place I dared to visit beyond my own home, had temperature checks outside every store. Boxes were drawn on the floors of building elevators and shops so there was adequate separation between passengers; buttons were pushed not with bare fingers but with toothpicks, which were kept in a small box glued to the elevator's side.
All the while, as I kept reading news of California and the rest of the U.S., a lot of my community's initial maneuvers seemed to be in quiet response to how the pandemic had been handled in America; the insistence on masks and restricting movement of the elderly are notable examples. Although our lockdown and nationwide restrictions were also implemented in phases, India's were more lengthy and even languid. The first three-week lockdown was extended to two months, and rolling back on regulations itself was done in slow, even phases. While we're still in the second month of loosening restrictions, there are still nightly curfews and schools, public transport and recreational activities will be closed until August at the earliest.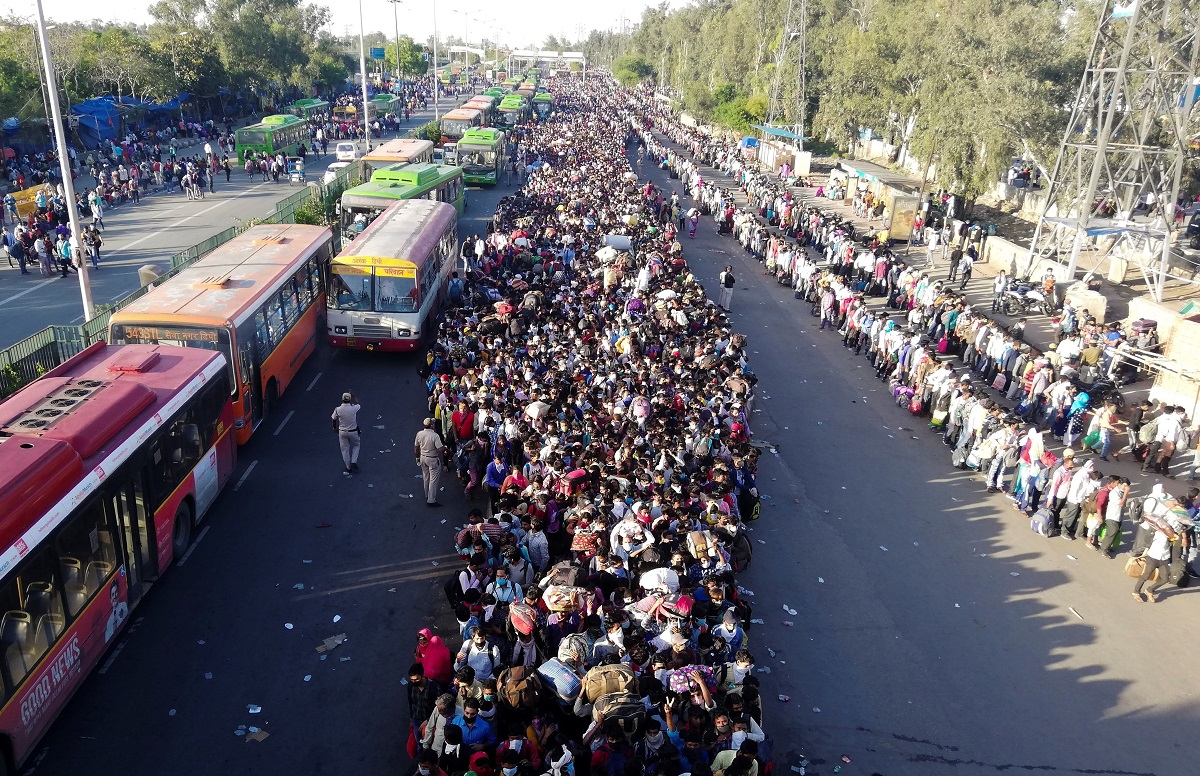 However, things are not exactly ideal in India either. The workers who'd lost their jobs in lockdown were forced back to their hometowns, often across the country. When buses were filled to capacity, many were forced to walk miles in a humid, honest-to-God Indian summer. A reporter, an old heroine of mine, lived out of her car as she followed these workers. She continued on-the-ground reporting as cases began to peak, reporting on the pandemic's effect everywhere from the northernmost regions to the coast, covering every nook and cranny of the country.
I do have family members, particularly my lovably argumentative grandmother, who enjoy ribbing me about the prospect of my returning to Westwood. They point out the lack of social distancing, the fact that some people are still in bars and beaches while India has shuttered both for months. Others worry about how masks have not become as ubiquitous in the U.S. as they are in India. As someone who's grown up steeped in both American and Indian culture, it's been interesting to see how the idealized perception of the U.S. has diminished to a certain extent. More than ever, Indian citizens who had planned to eventually work or study in America had shifted their aspirations elsewhere; a family friend, after weeks of deliberation, decided to go to a Canadian college over UC Berkeley. Most of my fellow international students even decided to stay home for the fall, making plans to spend upwards of nine months at home.
Our so-called new normal will persist. The only way to navigate this unexplored territory is to take care of myself and others the best that I can. Cases continue to oscillate and like everywhere else in the world, there is still concern over our medical system and if it will be able to weather everything that is yet to unfold. Ultimately, whether I'm struggling with remote education, spending time with my loved ones or blasting music as I attempt to run, all I can do is wait and watch – from a safe distance, of course.
---
Help us to continue offering valuable programs and services for Bruins by supporting UCLA Alumni with a gift.