UCLA is a big place. So much so that during your time on campus you probably gravitated towards a smaller community of Bruins — be it a fraternity/sorority, your dormmates, a student club, etc. — and created some lifelong memories. As alumni, the same opportunities exist to build Bruin community through regional, diversity and affinity alumni networks. Not only do they strengthen your connection to your alma mater, but they offer a great way to make friends, experience new things, give back and have fun.
[If you're a part of an active alumni network, share with us the interesting things your network is doing to bring Bruins together for a chance to be featured in a future Alumni Connect newsletter.]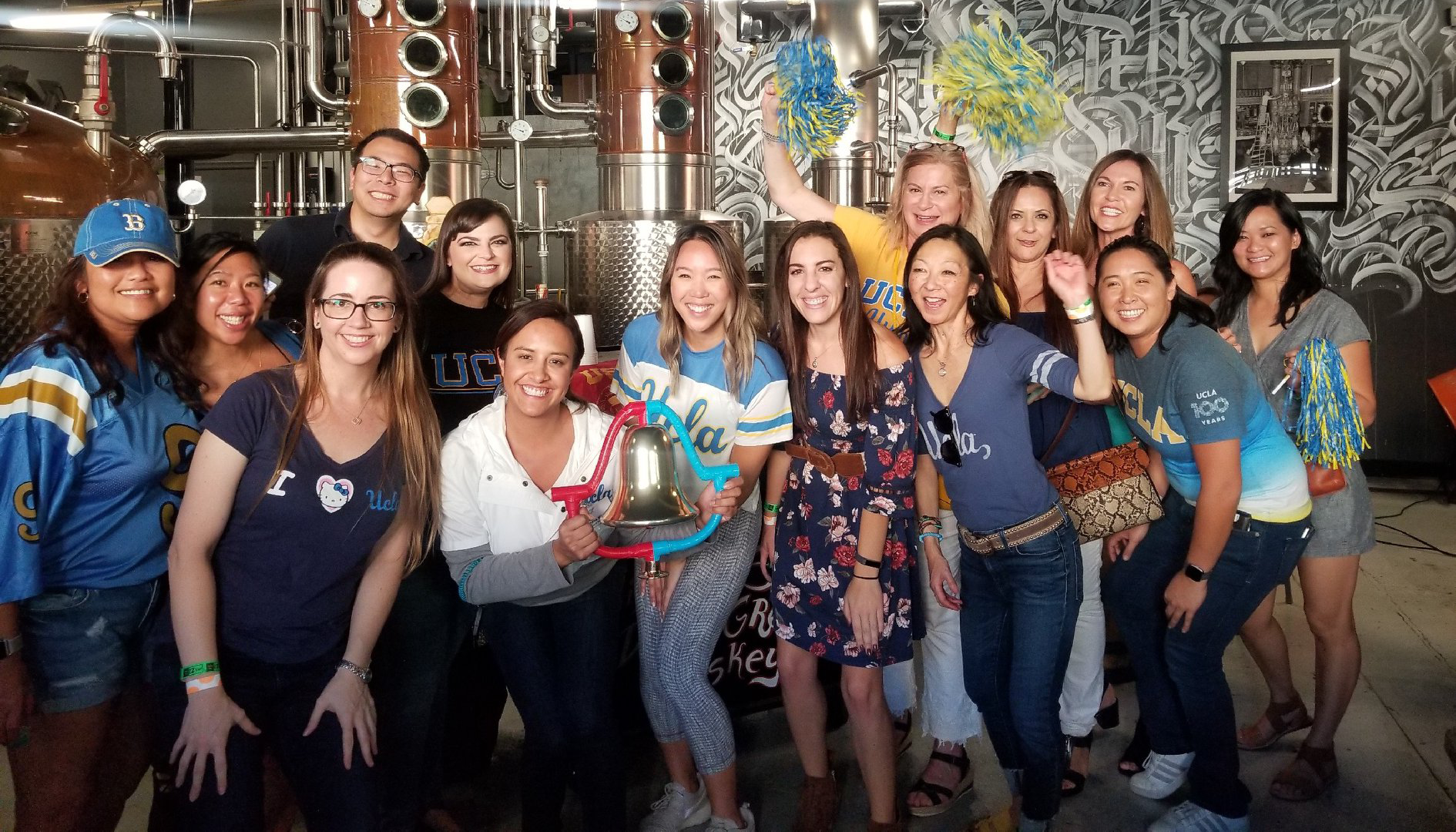 This month we feature the UCLA Alumni Bay Cities Network, aka the Bay Cities Bruins. They may only be a few years old, but the network is already miles ahead in fostering an inclusive and diverse community for Bruins in Los Angeles' South Bay.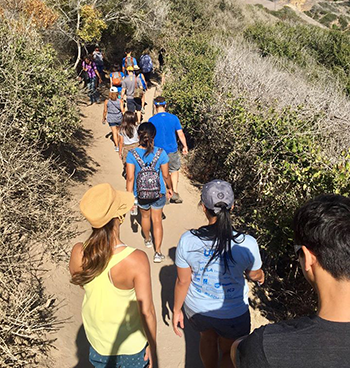 L
aunched in 2016, the network officially represents Bruins in El Segundo, Manhattan Beach, Hermosa Beach, Redondo Beach, Hawthorne, Gardena, Torrance, the Palos Verdes Peninsula and surrounding neighborhoods. Its mission: to welcome alumni, families and friends of the University by providing diverse opportunities to engage, and encouraging a balanced lifestyle through activities focusing on wellness, giving back, and social and professional connections.
In four short years, the Bay Cities network has already launched almost 100 events and established an endowed scholarship fund. Whether it's book clubs, cocktail competitions, figure skating, hikes, paint nights or dog meet-ups, the network has worked to expand the variety of events it offers and cater to different interests.
"I would say that they've done a really great job of diversifying the types of programs that we offer for not just alumni, but for the current community in the region as well," said Monica Lee '01, UCLA Alumni Affairs Director of Regional Networks. "In addition to the different types of events that they do, they also do a lot of partnership events. For example, they held a toy drive to benefit the UCLA Mattel Children's Hospital in partnership with a number of other networks, and last year they partnered with the Downtown L.A. network to go to a Clippers game."
In addition to the diversity of events, the network's success has largely been due to its inclusive nature and mission of the network and its volunteers.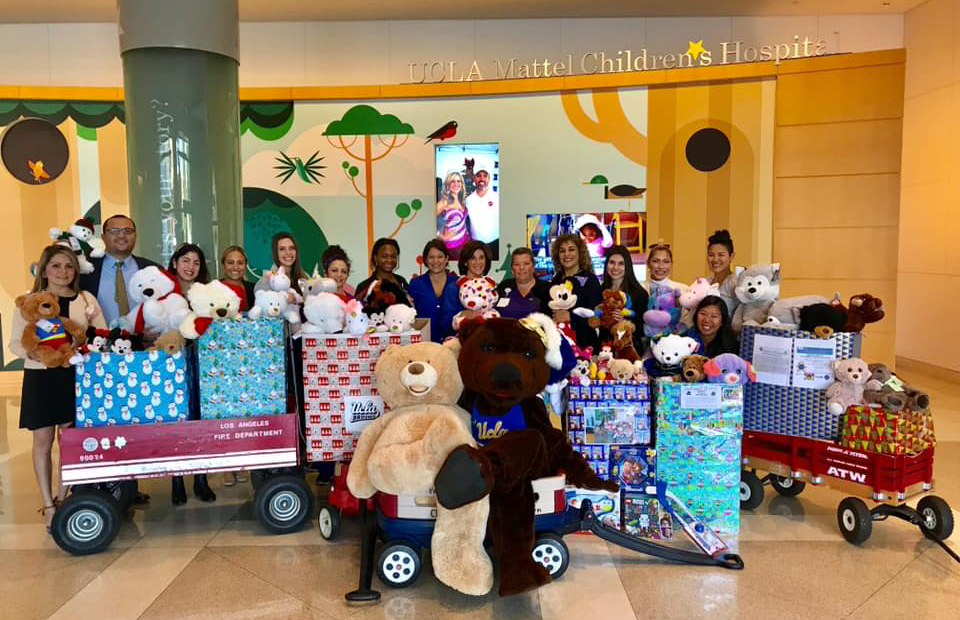 "We are in agreement that we want to have an inclusive network," said Vanessa Montiel '16, president of the Bay Cities Bruins. "And what that means is we want to be inclusive of everyone of all ages, backgrounds, special interests and hobbies. So through all of our efforts we make it a point to have a variety of events that cater to different demographics and people of diverse backgrounds."
This focus on family and inclusivity extends from the culture and values of the network's leadership board. Rather than being conducted as formal business meetings, the network's monthly board meetings take the form of potlucks where each board member brings a dish to share with others. Lee said the casual, family-like dynamic of these meetings reflects the network's goal of bringing together people from different backgrounds into one community.
It was this sense of community and inclusion that stood out to Montiel when she first joined the network when it was first established, and what has compelled her to stay after all these years.
"When I joined the alumni network, I actually had recently moved to the South Bay. I didn't grow up there, and I had lived in a different area. So when I moved there, I didn't really know anybody," Montiel said. "When I was introduced to the alumni network, I formed some really great relationships, and a lot of these board members have become friends and family to me. We've really built a strong sense of community so that when other people come to our meetings, they feel welcome and included, like they have a home here with Bay Cities."
Montiel said she has noticed that events centered around food are the most popular and tend to attract the highest turnout because members like having the opportunity to try different types of food at discounted prices. In addition, many food-focused events offer family-style dining and seating arrangements that allow first-time and repeat attendees alike to feel welcomed into the network.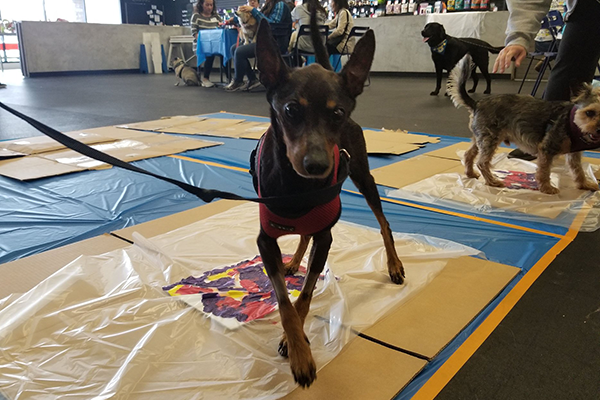 The group's goal of fundraising for student scholarships also encourages higher turnout at events and greater engagement with the network. One of their biggest events is the annual tailgate at the Rose Bowl during football season. Proceeds from ticket sales go toward scholarships, and for a very reasonable price attendees are able to share a meal with fellow Bruins and enjoy the game together. Montiel said sometimes people buy tickets even if they don't plan on attending the event simply because they want to support the scholarship fund. As a result, last year, they were able to award three student scholarships.
In the upcoming year, the Bay Cities Bruins aim to continue growing the network by expanding its volunteer base, event offerings and scholarship funds. It's become a primary goal to increase the number of student scholarships they're able to offer year after year. And like many of the goals of UCLA alumni networks in the Los Angeles area and around the world, it's only possible when Bruins commit to building their community together.
---
For more information or to get involved with the Bay Cities Bruins, visit their
website
or follow them on
social media
.
To find or join another alumni network of interest or near you, visit
alumni.ucla.edu/alumni-networks
.