Notable Daily Bruin Alumni
The Daily Bruin, UCLA's award-winning student-run newspaper, is one of the biggest student organizations on campus and a staple fixture of campus life as old as UCLA itself. It is the third largest newspaper in Los Angeles and is now the only five-day paper serving a University of California campus. Since it was founded in 1919, The Bruin, as it is known, has served as a training ground for generations of student journalists and launched the careers of many successful Bruins. Here are just 16 of the numerous Daily Bruin alumni who have risen to prominence in journalism, entertainment, business, sport, and more.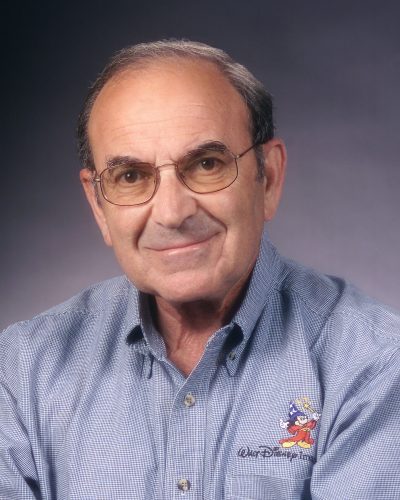 Marty Sklar '56
Marty Sklar was the former principal creative executive of Walt Disney Imagineering. Known as the Sorcerer's Apprentice amongst his colleagues, Sklar worked closely with his boss and mentor Walt Disney to lead the creative development of Disney's parks, attractions and resorts around the world, helping design iconic attractions such as It's a Small World and Space Mountain. He was recognized with the Disney Legends Award in 2001 for his fifty-year-long career at Disney and his contributions to the company. Sklar was Editor-in-Chief of The Bruin from 1955 to 1956.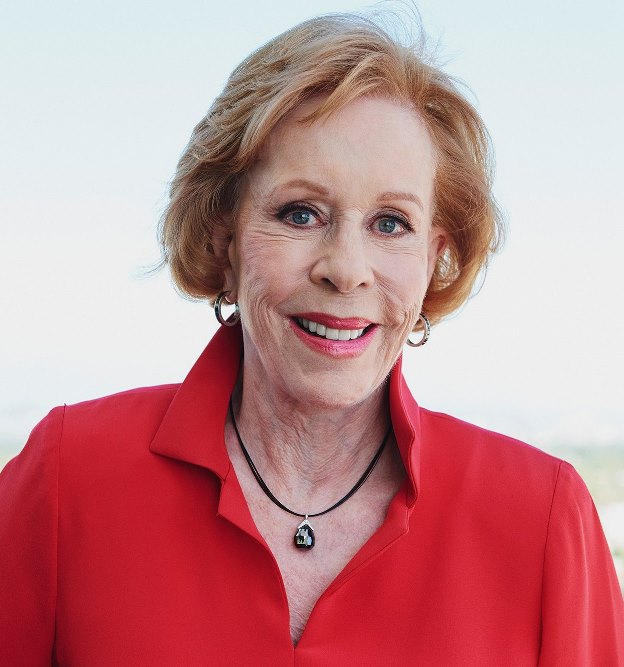 Carol Burnett '54
Carol Burnett is a Golden Globe and Emmy Award-winning actress best known as the star of "The Carol Burnett Show" for 11 years. The CBS variety show received 25 Emmy awards and averaged 30 million viewers each week. She also has appeared in various films and television shows across her 70-year-long career. Burnett was the 2013 recipient of the Mark Twain Prize for American Humor and became the first woman to win both the Twain prize and the Kennedy Center Honors, which she received in 2003. When starting as a student at UCLA, Burnett initially planned to pursue a career in journalism and wrote for The Bruin but then shifted her focus to theater arts and English.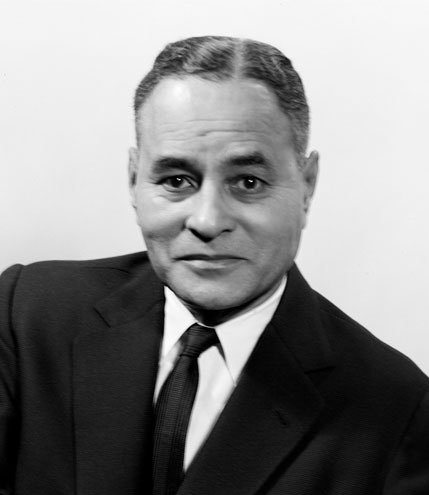 Ralph Bunche '27
Ralph Bunche '27 was the first African American to win the Nobel Peace Prize. He received it in 1950 for brokering an armistice agreement between Israel and the Arab States in 1949 as a United Nations mediator in Palestine. He was also involved in the formation of the U.N. In addition to writing for the Daily Bruin while he was a student, Bunche played varsity basketball, competed in track and field, and participated in debate. He graduated summa cum laude as the valedictorian of his class at UCLA and received an M.A. and Ph.D. from Harvard University.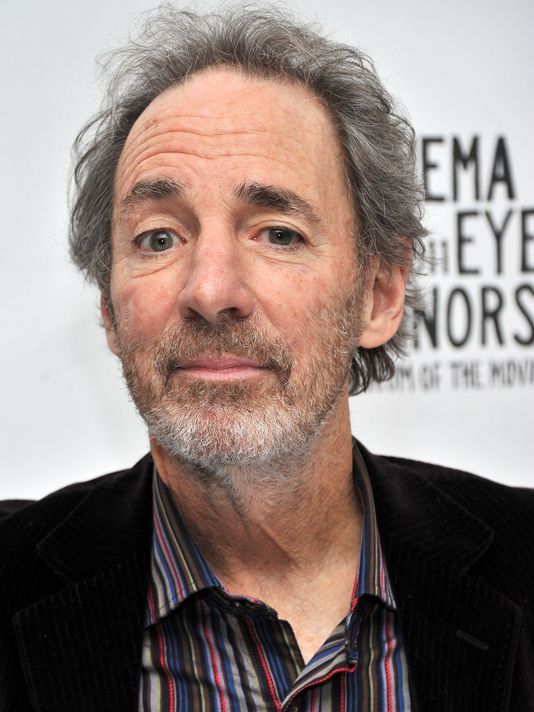 Harry Shearer '64
Harry Shearer is a comedian and voice actor best known for his roles on "The Simpsons," on which he plays several characters including Mr. Burns and Ned Flanders. Shearer won a Primetime Emmy Award in 2014 for his performance on the show and has been nominated for various other Emmy and Grammy awards for his other works. He has appeared in numerous films such as "This Is Spinal Tap," "The Truman Show" and "Godzilla," and has been a regular cast member on "Saturday Night Live" twice. Shearer studied political science at UCLA and served as The Bruin's city editor in 1962.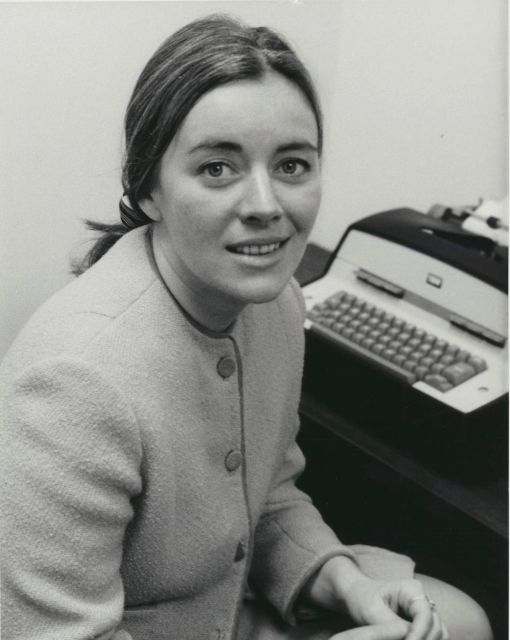 Sylvia Chase '61
Sylvia Chase was an Emmy Award-winning broadcast news correspondent who helped pave the way for women in the formerly male-dominated field of television news. Chase worked at CBS, ABC, PBS and K-RON in San Francisco, breaking ground on topics like sexual harassment in the workplace and in prison. She won a Peabody Award while working at KRON and an Emmy in 1978 for her coverage of exploding automobile gas tanks at ABC News.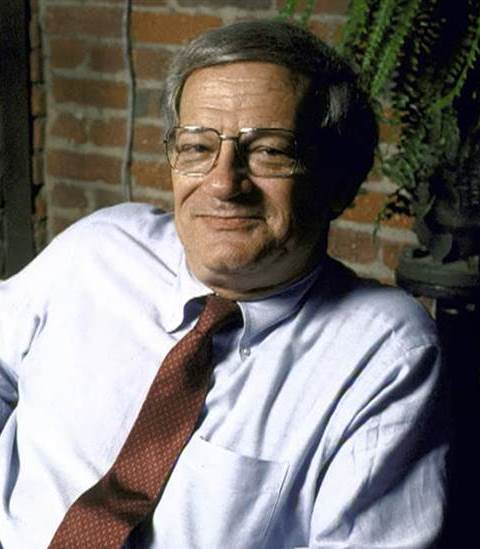 Frank Mankiewicz '47
Frank Mankiewicz was a writer and political strategist who served as press secretary to Sen. Robert F. Kennedy, presidential campaign manager for Sen. George S. McGovern and president of National Public Radio. Under Mankiewicz's leadership, the formerly unknown broadcast network nearly tripled its audience, doubled its news department and started gaining national prestige. Mankiewicz helped start the "Morning Edition" program in 1979 and opened NPR's first overseas bureau in London. Mankiewicz studied political science at UCLA and received a master's degree from the Columbia University Graduate School of Journalism and an LL.B. from UC Berkeley.
Matea Gold '96
Matea Gold is a political enterprise and investigations editor for The Washington Post who has extensively covered issues such as campaign finance, super PACs and wealthy donors. She led The Post's efforts to investigate the $4 billion Clinton donor network and was one of the first journalists to trace the Koch political network. Before The Washington Post, Gold worked at the Los Angeles Times and Tribune Publishing for 17 years. She served as Editor-in-Chief of The Bruin from 1994 to 1995.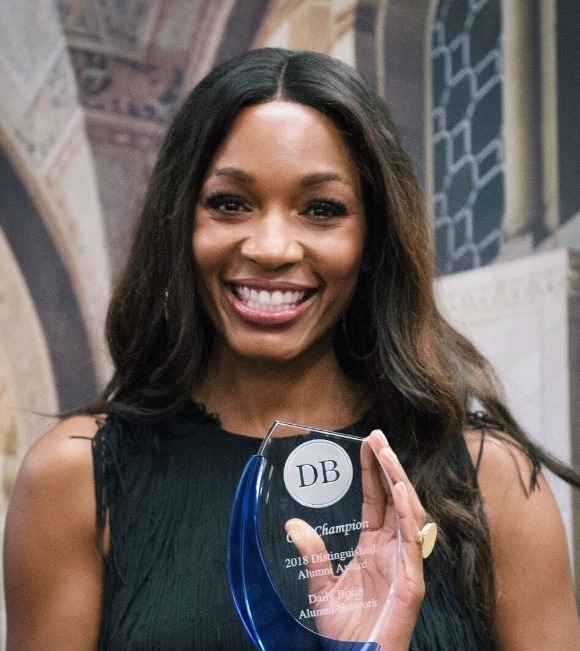 Cari Champion '98
Cari Champion has been an ESPN SportsCenter anchor since 2015 and is a trailblazer for women of color in broadcast media. She previously served as the host of ESPN2's "First Take" and has worked across the country as a broadcast host and journalist for ABC, CBS, NBC and other cable networks. Champion earned a bachelor's degree in English from UCLA and worked as a contributor for The Bruin, which inspired her to pursue a career in journalism. She started a mentorship program called Brown Girls Dream, which pairs young women of color with multimedia industry veterans committed to guiding them in their careers.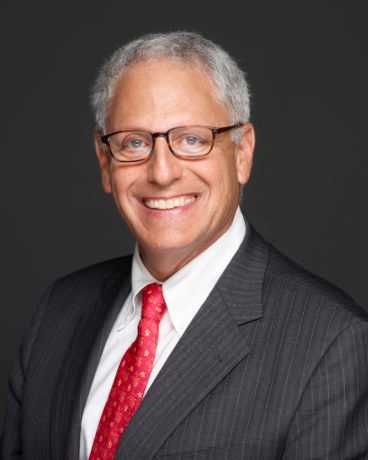 Gary Knell '75
Gary Knell is the CEO of National Geographic Partners. He was previously president and CEO of the National Geographic Society from 2014 to 2018 and the president and CEO of National Public Radio from 2011 to 2013. Prior to joining NPR, Knell served 12 years as the CEO of Sesame Workshop, where he was key in creating groundbreaking co-productions of Sesame Street in South Africa, India, Northern Ireland and Egypt. Knell studied political science at UCLA and earned a juris doctorate from Loyola Marymount University. He was editorial director of The Bruin.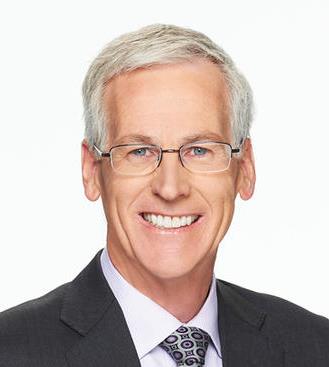 Patrick Healy '76
Patrick Healy is a general assignment reporter for NBC4 Southern California and can be seen on the NBC4 News throughout the day. Known for his journalistic consistency and integrity, Healy has won two Los Angeles Area Emmys and various other awards for his extensive coverage of topics ranging from the legal and criminal justice system to environmental issues in Southern California. While at UCLA, Healy studied engineering and held a series of positions at the Daily Bruin. He also worked at KLAC Radio and interned for the Los Angeles Times.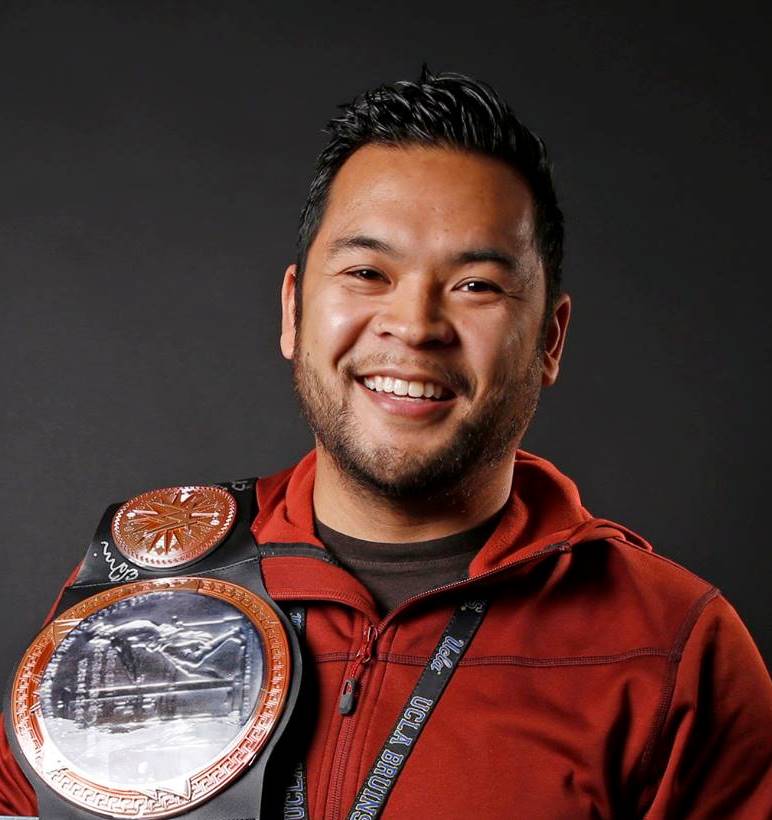 Robert Salonga '04
Robert Salonga is an award-winning reporter at the San Jose Mercury News, where he covers criminal justice and public safety. Salonga was part of the East Bay Times staff that won a 2017 Pulitzer Prize for Breaking News Reporting for coverage of the Ghost Ship warehouse fire in Oakland. He studied history at UCLA and earned a master's degree in journalism from the University of Maryland, College Park. At UCLA, Salonga worked for The Bruin as a reporter for two years, before becoming an assistant news editor his third year and then news editor his fourth year.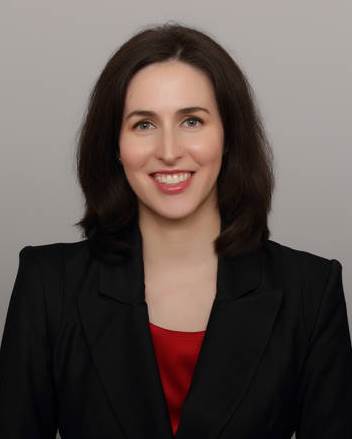 Hannah Gordon '03
Hannah Gordon is the chief administrative officer and general counsel of the San Francisco 49ers, where she has worked for eight seasons. Gordon was named to the Legal 500's GC Powerlist – U.S. Rising Stars in 2015. She received the Silicon Valley Business Journal and San Francisco Business Times' Corporate Counsel Diversity Champion of the Year award for helping restructure the 49ers Denise DeBartolo York Fellowship and implement a diverse-slate interviewing policy. This made the 49ers the first team in the NFL to commit to interviewing at least one woman and at least one person of color for every business opening. Gordon studied sociology at UCLA and covered football for The Bruin.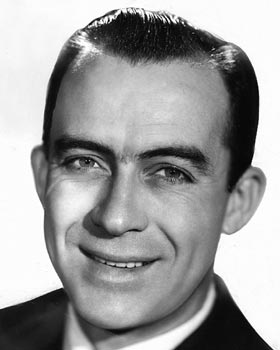 Bill Stout '47
Bill Stout was an Emmy Award-winning broadcast journalist known for his work on CBS. Stout spent 36 years with the network, including 24 years at its Los Angeles affiliate, KCBS (formerly known as KNXT), where he was also known as a highly regarded investigative reporter and political commentator. Stout won various Emmy, Golden Mike and California Associated Press Television and Radio Association awards for his work. Stout received a star on the Hollywood Walk of Fame in 1988.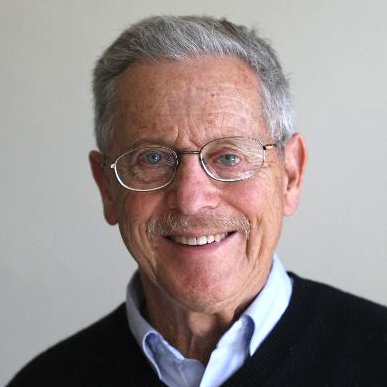 Art Spander '60
Art Spander is an award-winning sportswriter who currently works as a columnist for the San Francisco Examiner. Spander has covered many of the biggest events in sports, including 50 consecutive Masters Tournaments, 40 Super Bowls, 47 U.S. Open Golf Tournaments, 36 British Open Golf Tournaments, 33 Wimbledons, 20 US Open tennis and 34 Final Fours. He has also attended 64 consecutive Rose Bowls, initially as a spectator and vendor and the last 54 as a journalist. He was voted "California Sports Writer of the Year" in 1980 and is the only person to win Golf Writers Association of America first-place awards in each of five decades. At UCLA, Spander studied English and political science and worked as a sports editor for The Bruin.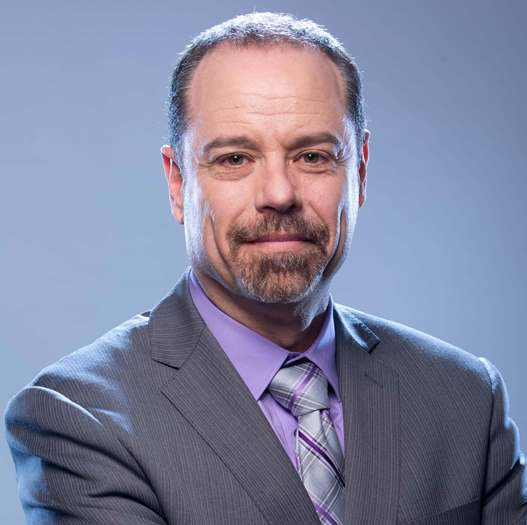 Jay Samit '82
Jay Samit is an entrepreneur and digital media innovator who has helped develop business solutions for various Fortune 500 companies and has been at the helm of some of the most profound shifts in the music, video and digital worlds. Samit also pioneered the first video on computers, the first Internet auction, digital distribution of music, ebooks, and group video chat on mobile devices. He is currently the independent vice chairman of Deloitte and an adjunct professor at USC's Viterbi School of Engineering. At UCLA, he worked as the city editor for The Bruin.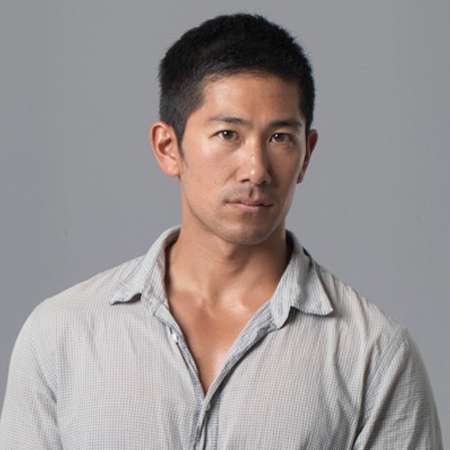 Adam Yamaguchi '05
Adam Yamaguchi is a television correspondent and producer best known for producing the "Vanguard" series on Current TV. Previously, Yamaguchi worked at Fox Sports, CNN and TV Asahi Japan, where he covered major news such as the Space Shuttle Columbia disaster, the 2000 presidential election and the September 11 attacks. At UCLA, Yamaguchi studied economics and communications and served as the editor-in-chief of The Bruin from 1998 to 1999.
To learn more about or connect with Daily Bruin alumni, click here.