Continuing with the successful Global Forums earlier in the summer, Chancellor Block and Vice Provost for International Studies and Global Engagement Cindy Fan hosted events in Southeast Asia throughout the month of August in Bangkok, Jakarta, Manila and Singapore.
The Global Forums, organized by the International Institute, aim to connect UCLA alumni, friends, students and families living abroad by inviting professors, alumni and experts to speak on topics of global and local importance. These events are designed to not only allow participants to hear about cutting-edge research and UCLA's global impact, but to provide them with time to engage in stimulating discussion and form meaningful connections with fellow Bruins as well.
"Attending these Global Forums allows our international alumni and friends to receive campus updates and feel the excitement about being part of UCLA's global community," Fan said.
Participants in the Global Forums received a warm welcome from Chancellor Gene Block and responded enthusiastically to UCLA's world-class standing and reputation, often bursting out clapping throughout his speeches. Each event's program ended with an 8-clap led by Mrs. Carol Block.
Bangkok (Aug. 19)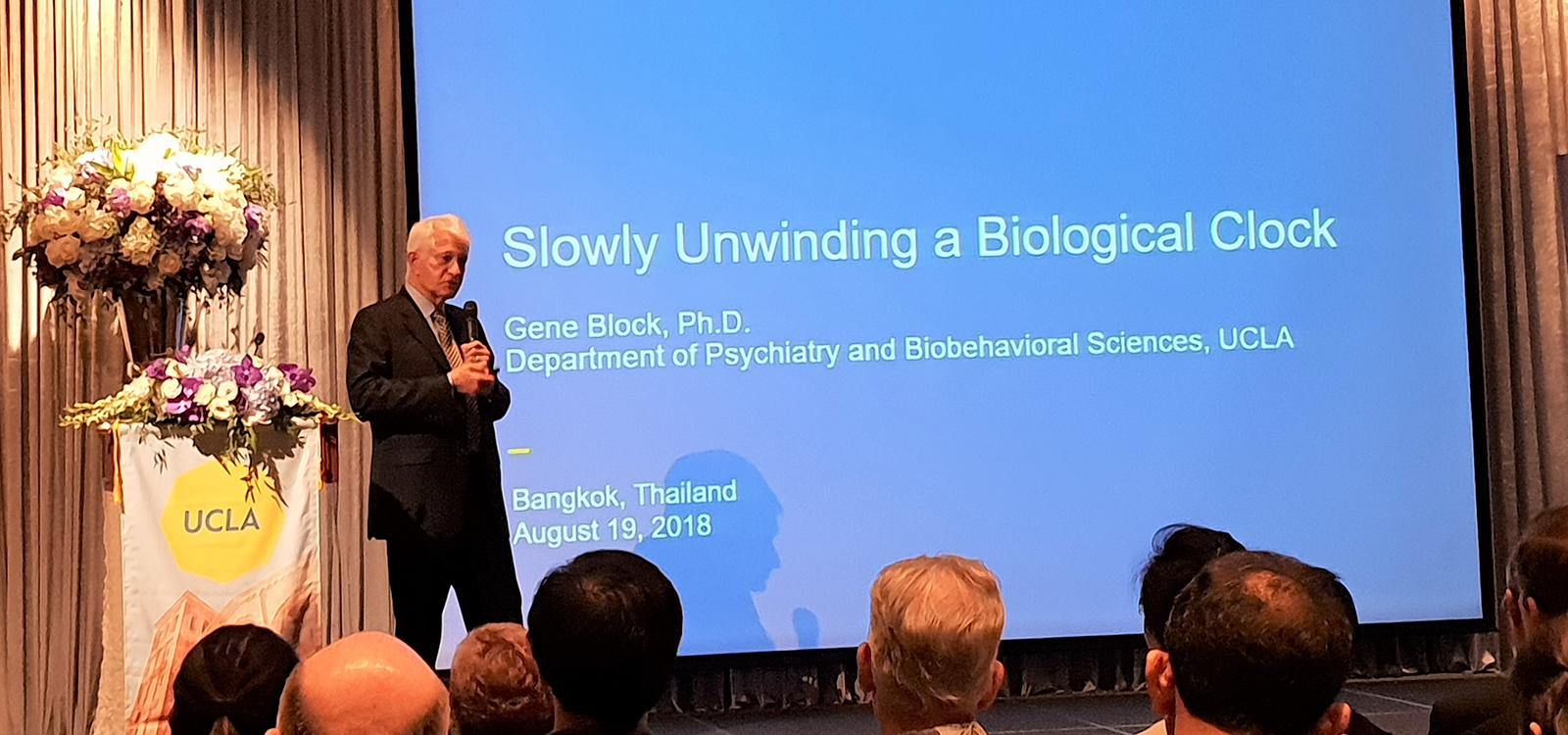 About 80 people attended the Global Forum in Bangkok, during which Chancellor Block, an expert in neuroscience, presented "Slowly Unwinding a Biological Clock." The presentation explored how circadian rhythms regulate our sleep and wakefulness cycles, which are too often disrupted by shifting work schedules, technology exposure and travel across time zones. Questions from the audience included how to ensure that electronics do not interfere with sleep and how best to overcome jet lag. A recent New York Times article on sleep habits also focuses on these topics.
Jakarta (Aug. 21)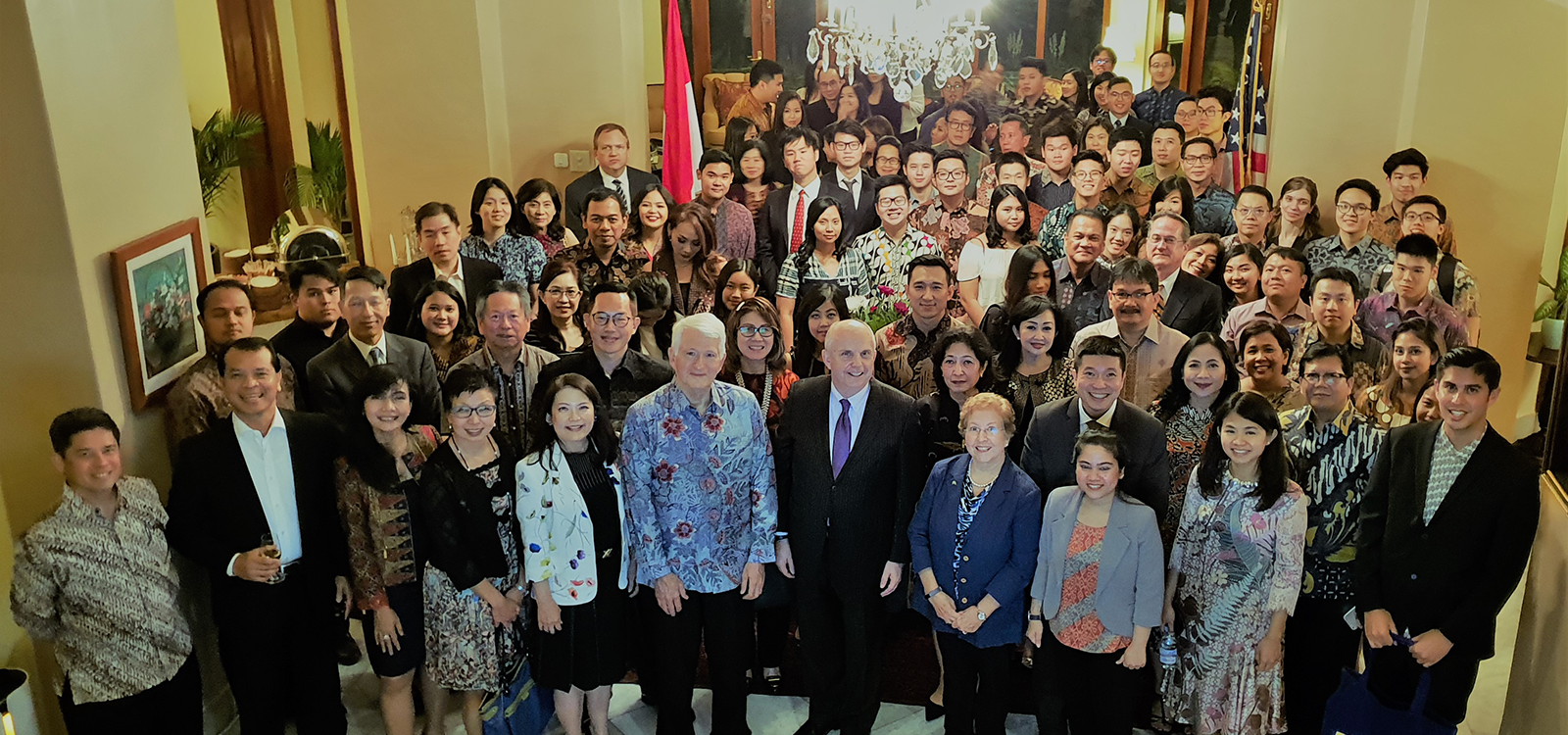 The UCLA reception at the residence of the U.S. Ambassador to Indonesia, Joseph R. Donovan, was attended by about 120 people. Ambassador Donovan spoke about the importance of international education exchange and about strengthening U.S.-Indonesia relations. Both Chancellor Block and Ms. Julia Gouw, a longtime supporter of UCLA, shared remarks that encouraged students to explore the world and engage in intercultural exchange.
Manila (Aug. 23)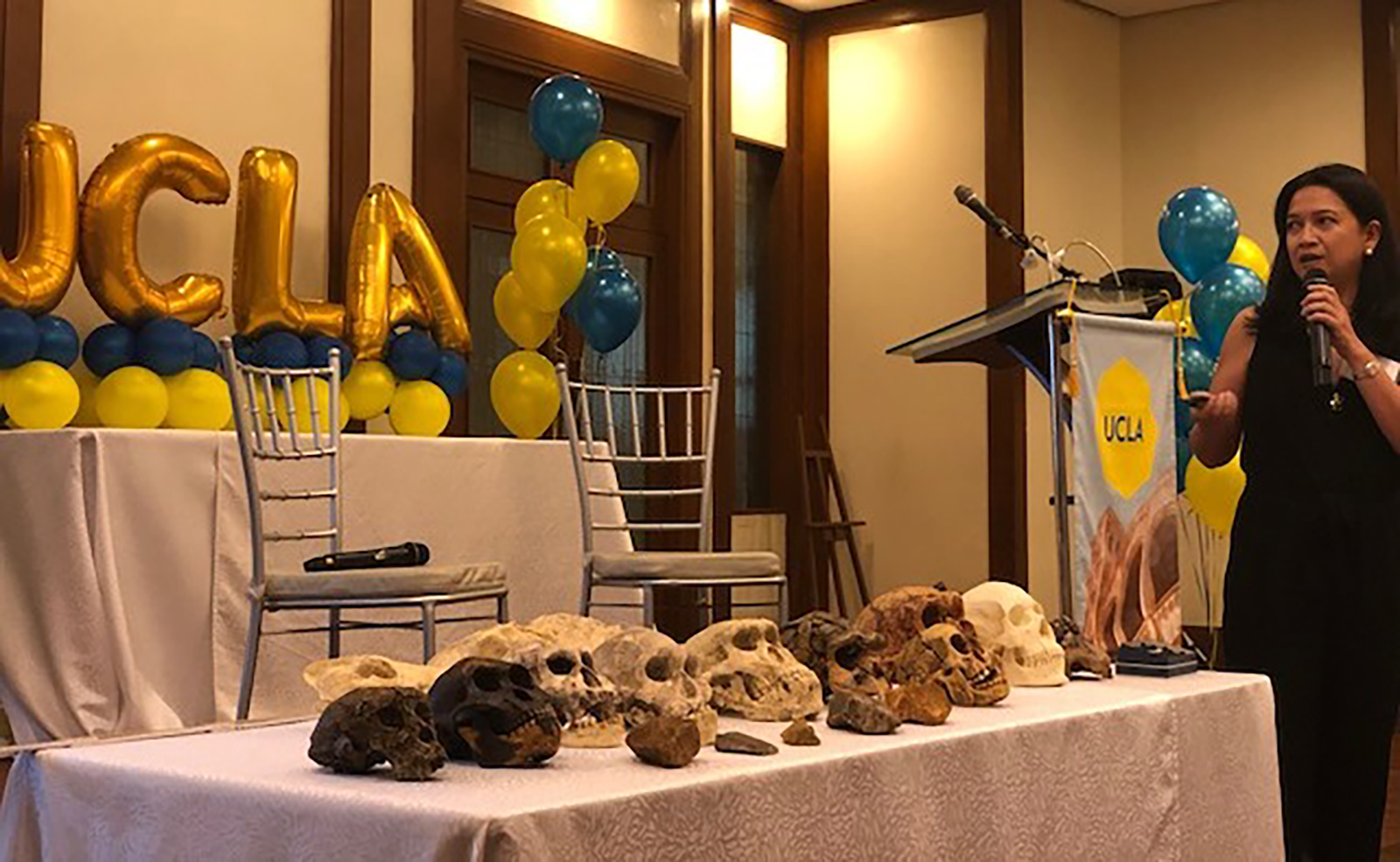 At the Global Forum in Manila, Mylene Lising, archaeologist and project director of The Traveling Museum PH, gave a fascinating talk on "The Journey of Humans: The First People Out of Africa." She shared her fieldwork in the Republic of Georgia and her research in the Philippines, published recently in the scientific journal Nature, documenting hominin activity 709,000 years ago. UCLA Assistant Professor of Anthropology Stephen Acabado gave a commentary to her talk, and alumni network president of the Philippines, Venu Kotamraju '95, MBA '99 moderated the discussion. About 70 people were in attendance.
Singapore (Aug. 24)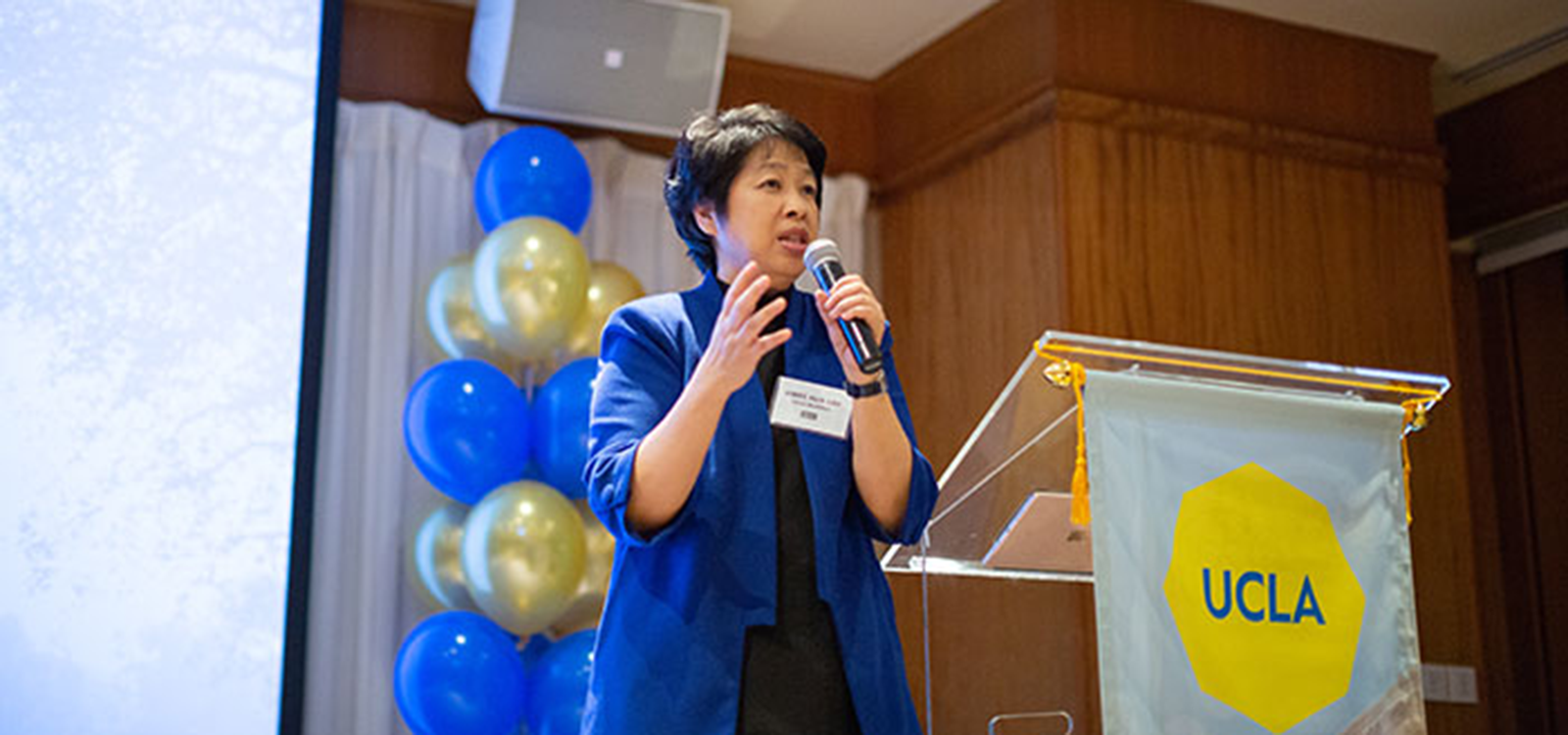 Approximately 100 people attended the Global Forum in Singapore. Hwee Hua Lim MBA '89, executive director of Tembusu Partners, former minister at the Singapore Prime Minister's Office, and author of the book "Government in Business – Friend or Foe," gave a thought-provoking talk entitled, "Ahead of the Curve: From Traditional Education to Lifelong Learning." She began the talk with observations of how her two-and-a-half year-old grandson unlocks and opens apps on an iPad, and she went on to remind attendees that technological disruptions require us to adapt. She also offered recommendations on re-training beyond the traditional classroom and on organizational behavior and life-skills.
To learn more about Global Forums, visit http://global.ucla.edu/globalforum.
---