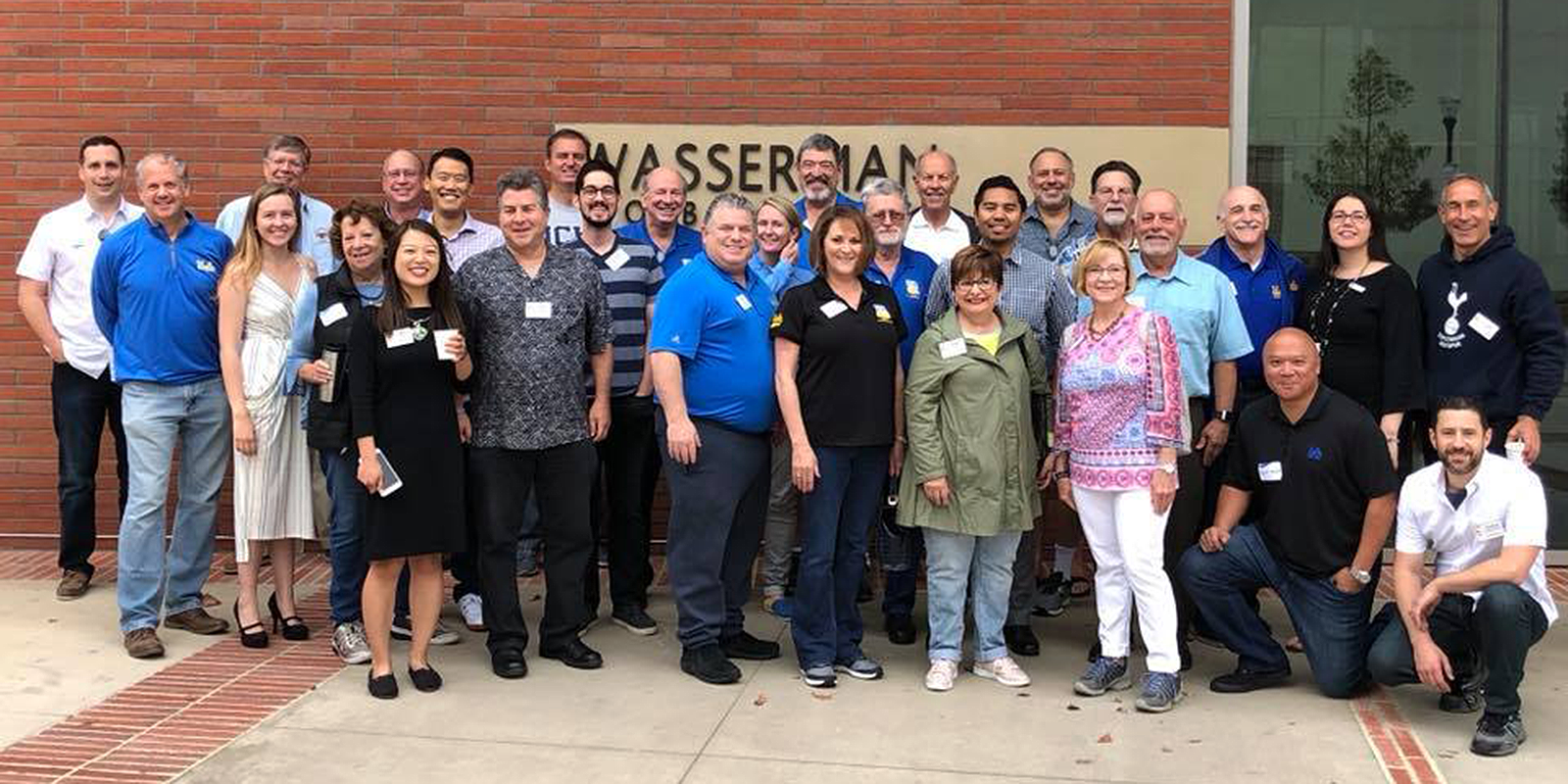 As online networking becomes increasingly prevalent in our world, one UCLA alumni network – Bruin Professionals – is emphasizing personal contact and meaningful relationships as a method of expanding a member's professional and social network.
Launched in 2002 by UCLA alumni Mike Anderson, Randy Sheinbein, Mark Baker and Matthew Baker, Bruin Professionals (BP) seeks to engage alumni who are well-established in business in order to create a tightly-knit community of Bruins who interact socially as well as professionally.
As the UCLA alumni group that is most focused on fostering business connections, financial gain is hardly the only goal of the network. In some ways, generating business is more accurately described as an organically-realized byproduct of the network's guiding principles.
Commerce, Camaraderie, Community
"Our mantra is what we call the three Cs: commerce, camaraderie and community," says BP president Dr. Bill Saleebey '70, Ph.D. '80. The commerce part — Bruins doing business with other Bruins — comes about via the camaraderie and sense of community that the meetings and special events seek to foster.
Every month, each of the dozen regional chapters (most of them in Los Angeles County, with one in Orange County) hosts a meeting, which often features a speaker who is a subject or industry expert. At a recent chapter meeting in Encino, the 20+ attendees were given the opportunity to briefly introduce themselves, update the group on recent activities, and thank their fellow members for referrals. They then settled in for a presentation by Ken Berke '84, a lawyer whose company provides compliance and payment solutions for the cannabis industry.
After the formal portion of each meeting is over, the attendees are randomly divided into groups of three or four who then schedule a follow-up BP "mini" meeting. These informal gatherings — usually held over breakfast or lunch — allow participants to get to know each other in more depth and gain a fuller understanding of other members' businesses as well as their personal qualities and character. The hope is, that over time, these interactions will develop into trusted relationships that are mutually beneficial on multiple levels.
"We're looking for people who want to get involved, get to know people, attend meetings regularly and are able to refer," Saleebey said. "The 'mini' meetings allow members to deepen relationships and ask further questions. I've made very close friends through my involvement with this group – friends I would never have met without it."
The impact of BP on a member's business might not be felt right away, but the time invested creates a solid foundation that can pay off in the long run. "It's a process," Dr. Saleebey said, "and it takes some time."
Nancy Davis '76, a self-employed insurance broker who is also Bruin Professionals Vice President, Scholarships/Charitable Giving, concurs. "My first referral didn't come for a year. I just kept going to the meetings every month, and once you establish those friendships and relationships and mutual trust, then it just flows naturally. But it's not just commerce; it's really camaraderie. I have made really good friends through Bruin Professionals. I think that common bond — being a Bruin, going to UCLA — that's where I connect and establish those relationships."
Affinity
Within Bruin Professionals, two "affinity groups" emerged: one for real estate professionals and one for lawyers. A third, for technology professionals, is currently being formed.
Tiffany Chin '10 has been a member of the real estate affinity group for two years and also serves as Vice President of Programs and Events, a position in which she helps organize many BP-wide — as well as chapter-specific events — that are held each year. Notable events organized by Chin include a Los Angeles Lawyers Philharmonic concert at the Disney Concert Hall (featuring a BP member) and a holiday gathering at Nespresso in Beverly Hills attended by more than 100 people. On the horizon is an election information event in Culver City, where a representative from the League of Women Voters will lead the discussion and present on upcoming ballot measures from a non-partisan, informative perspective.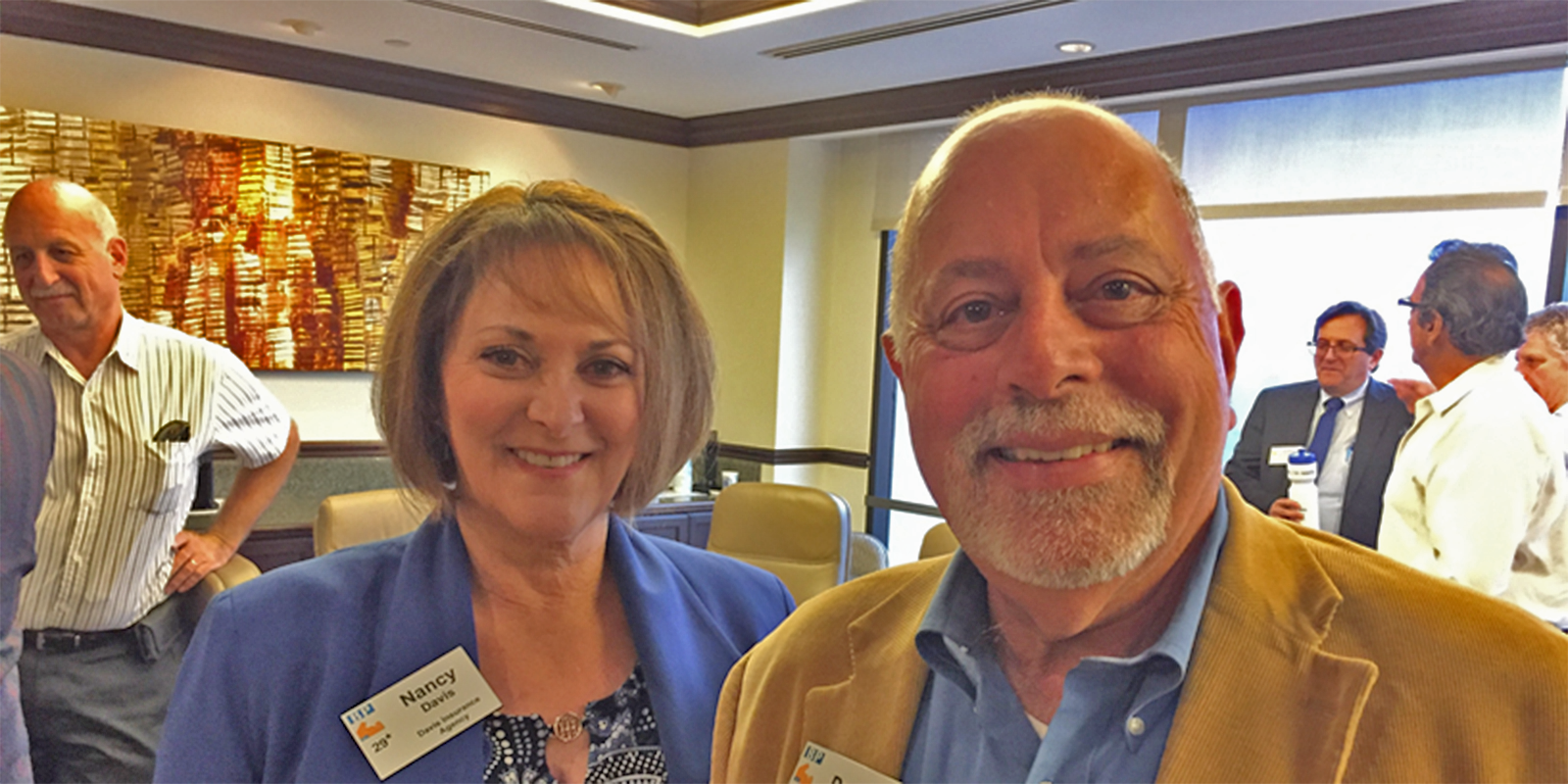 Chin has already seen tangible results from her participation in Bruin Professionals. "It's definitely helped my business. I haven't been in it that long, but I've already had quite a good amount of business from this group. I really believe that what you put into it is what you get out of it, and that's why I wanted to get super-involved very quickly and make sure that, if I were going to be in it, that I would be a good contributor."
Chin has been greatly impressed with the dedication of BP members to the organization. "It's a volunteer-based organization and the time that some members put into it is just incredible. I've been to so many networking groups; that's how I build a lot of my business. So many of them start and fail. The connectivity you find in BP is unparalleled. You can really see that the leadership of BP cares so much, and that bleeds through to the rest of the organization."
Philanthropy
BP's connection with the greater UCLA community is exemplified in part by its philanthropic efforts. Davis, who took over this year as head of charitable giving for BP, said that members are encouraged to give back and that the Bruin Professional Alumni Scholarship Fund is roughly half-way to their endowment ($100,000), an important milestone.
"Studies show that the tipping point of student support that tends to sway a student in selecting their university is around $5,000," Davis said. "Once the endowment reaches $100,000, BP will be able to award a scholarship of close to that amount every year."
Davis noted that BP's membership roster of approximately 250 is down from its high of more than 300. "When the economy is good, people don't think they need any help. But you never know when you'll need somebody. When people become sick or ill, we're there for them. It's a well-rounded organization; it's not just business."
BP members must meet certain minimum requirements that indicate they are "seasoned professionals or well-established in a business (minimum three to years)." They must also be Alumni Association Gold, Life or Blue Members and have a strong affiliation with UCLA (e.g., degree-holder, staff member, long-time supporter, etc.) Members must be in roles in which they are looking for new business or looking to refer their clients to third parties. Dues are $425 per year.
Ken Chong '99, who will assume the presidency of BP in January, summed up the organization's goals for the future. "We want to expand and enrich the Bruin Professionals network by increasing our member diversity and collaborating with the many UCLA Alumni groups to organize great business networking and social events. BP was founded to offer Bruins a platform to create lasting relationships and facilitate business among its members. Over the 17 years BP has been in existence, we are proud of the millions of dollars in commerce that has taken place between members. We want to continue this tradition of Bruins helping other Bruins be successful in the world."
Click here for more information on joining Bruin Professionals.
---