Bruins around the world know that mid-November is time to take on the Trojans. Sure, the football game takes center stage, but that's not the only way to beat 'SC. Check out other things you can do come Rivalry Week (Nov. 10-17).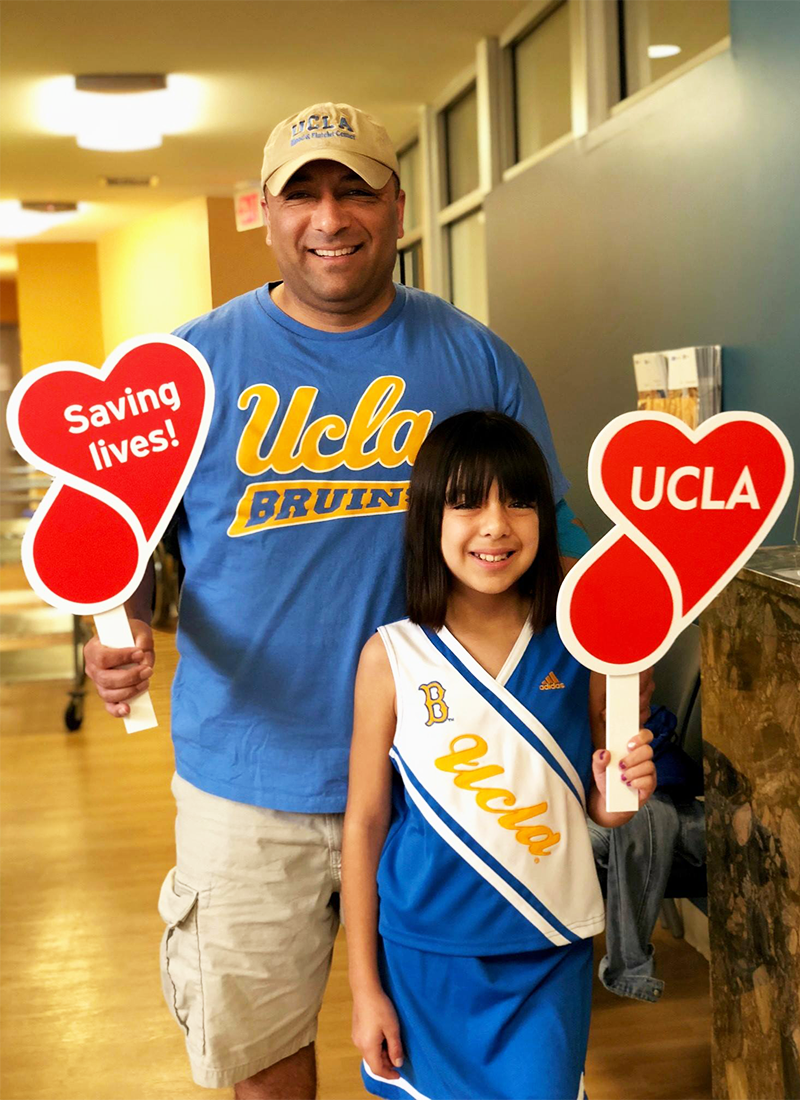 Nov. 15, 9 a.m.-3 p.m.
Show that you bleed blue and gold at the UCLA Blood and Platelet Center's Get-the-Red-Out Blood Drive. Help support some of the most critical patients at UCLA Hospitals while enjoying the rivalry week festivities. Donors also receive a special Beat 'SC T-shirt and movie ticket (while supplies last).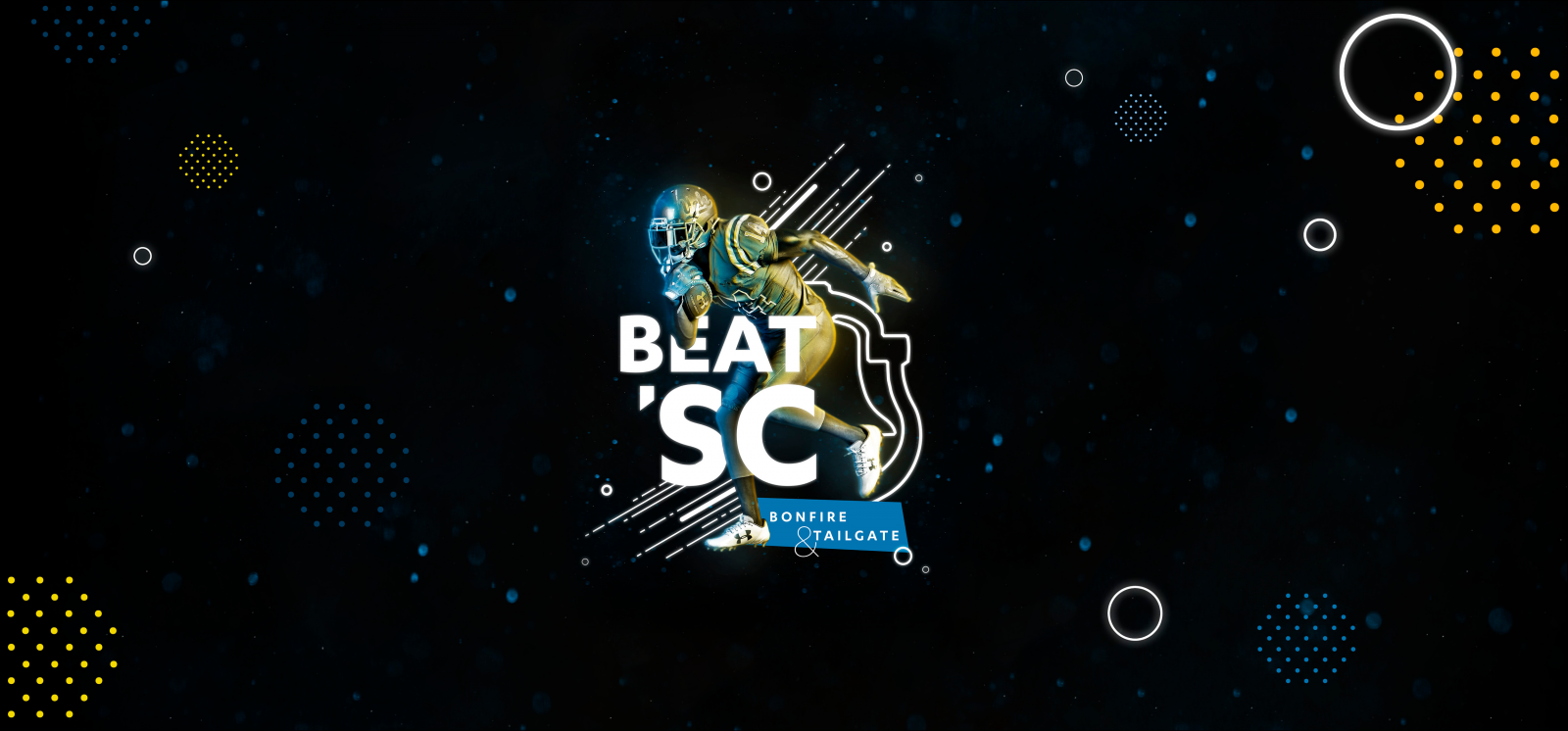 Nov. 15, 5-7 p.m.
A glorious, pyrotechnic tradition for years, the Beat 'SC Bonfire is fun for the whole family. Enjoy a tailgate on Bruin Plaza with food and games along with entertaining student performances, which is followed by the rally with the UCLA Band and Spirit Squad, as we honor the NCAA Champion UCLA Gymnastics team. Then the UCLA Football team and Coach Kelly take the stage and sets the night a blaze. Can't make it to campus? Watch the live stream!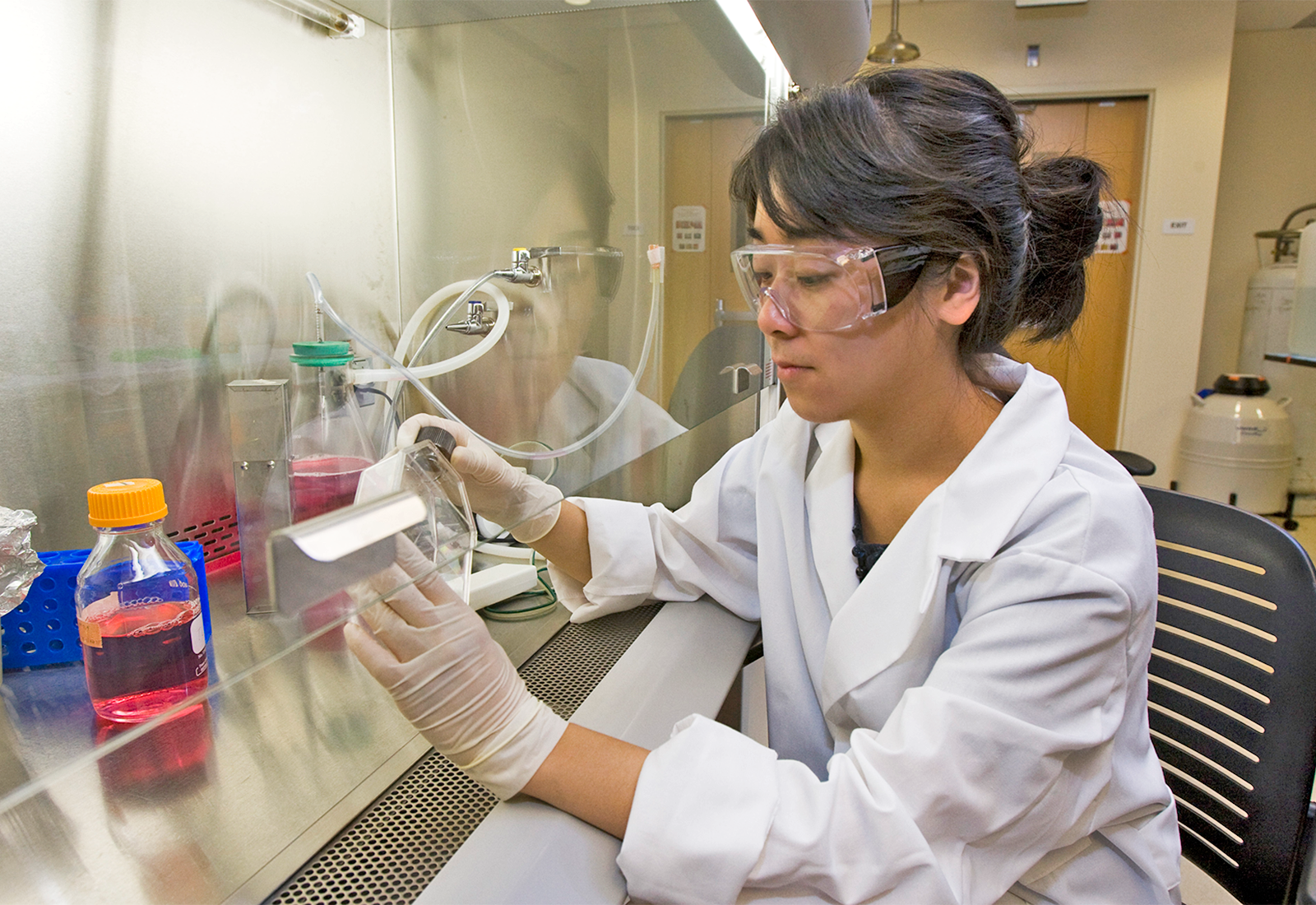 An internationally renowned research university in a global city, UCLA is a world leader across academic disciplines, from life-saving medical breakthroughs to philosophic insights on the meaning of life. Help UCLA reach new heights by contributing before Nov. 17, the day of the big game. If 3,700 gifts are made, a special $200,000 challenge amount will be unlocked for UCLA to light the way forward.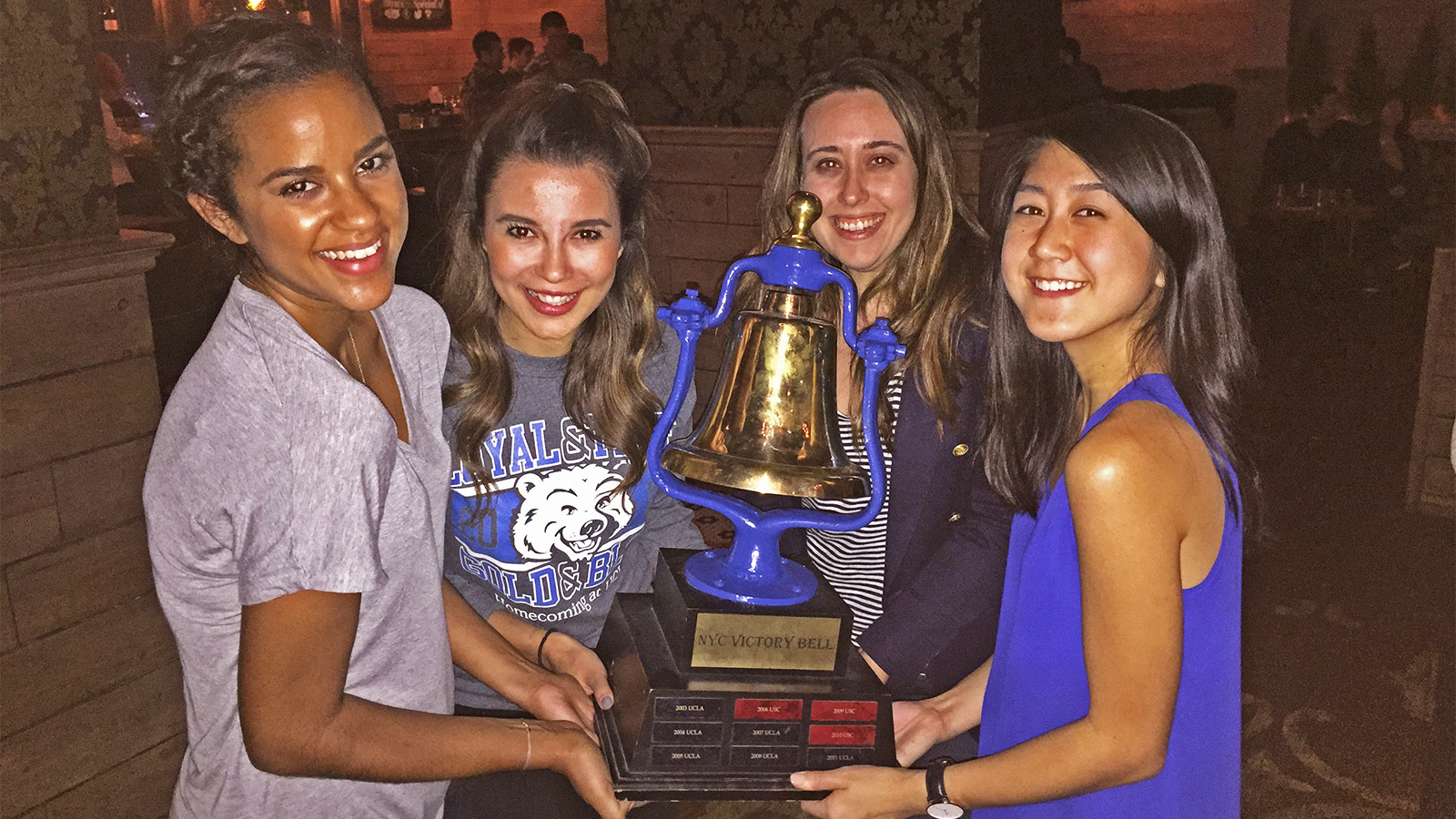 Find an Event in Your Area
As alumni spread across the globe, their Bruin spirit continues to unite them. Take on USC at trivia in Washington DC or poker in Hong Kong. In addition to trivia, Bruins in New York are hosting bar games and playing their own flag football game against USC on the big day. Of course, you can always find a game watch party in your area to make sure you can watch with friends.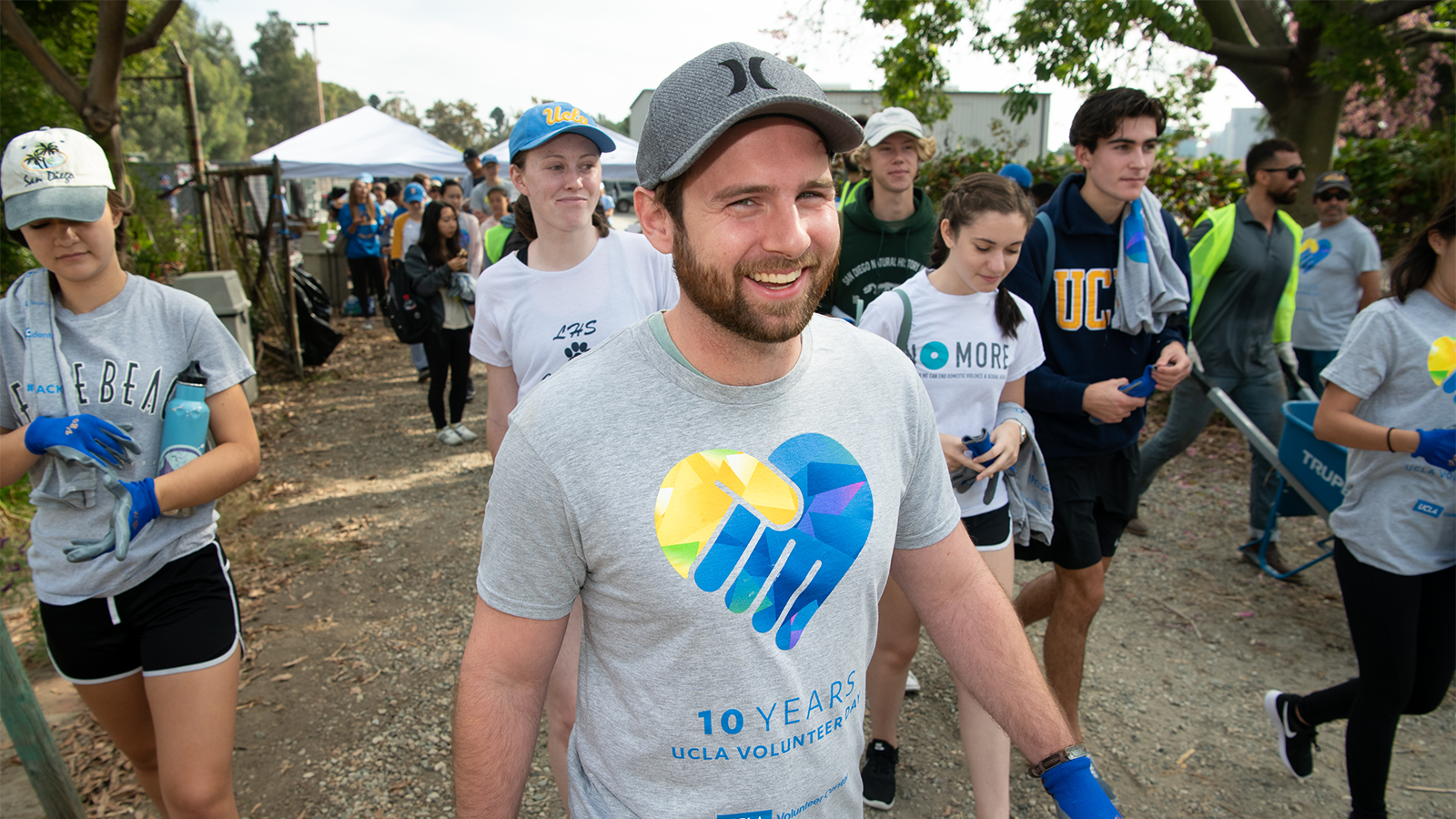 Forget Football
College isn't just about football, and UCLA's academic excellence is only getting more recognition each year. This year, it was ranked the top public university in the country by U.S. News & World Report and placed higher overall than that school across town. If you want to skip the game and do some volunteer work, you won't be alone because UCLA was ranked one of the top 10 schools in the country serving the greater good (USC was, um, not). You can always catch a movie to celebrate UCLA alumni having more Oscars than any other Southern California school. Or, if you still want to watch sports, UCLA is taking on USC in the pool at the Trojan Diving Invitational Nov. 9-11 and for a men's water polo match on Nov. 10.
---
GO BRUINS!