MARCH 2018 | NATIONAL EDITION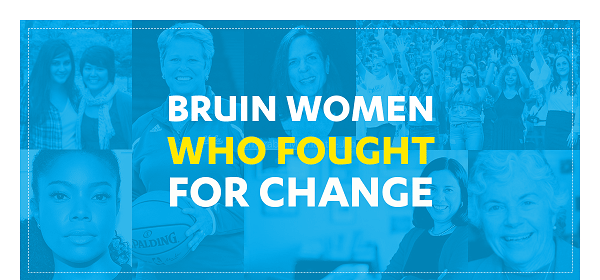 Bruin Women Who Fought for Change. As we celebrate Women's History Month we honor some of the pioneers, the courageous and the unstoppable UCLA alumnae who fought to change the abuse, discrimination and inequity that women have endured for far too long. These Bruin heroines were moved by compassion to defend the defenseless, shatter glass ceilings and confront the injustices before them.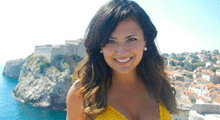 Entrepre-traveler Extraordinaire
Stephanie Be '12 is always ready for the next adventure. As a first-gen, Latina travel blogger, the fearless 28-year-old has an entrepreneurial spirit and a passion to see the world. Having visited 42 countries and more than 250 destinations before founding her company BUENA, she imparts some advice on how anyone can live out their travel dreams.

Bruins Involved with Oscar-Nominated Films
Did you recognize any Bruins from the Academy Awards? The legendary John Williams '53 was not only nominated for his work in Star Wars, but he also scored two other acclaimed films. Check out the list of Bruins who played a role in making an Oscar-worthy production.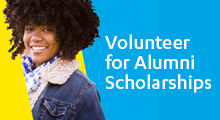 Help Select a New Generation of Scholars
As freshman applicants begin receiving acceptances to UCLA this month, we have the privilege of awarding the best among them with Alumni Scholarships. If you want a truly rewarding volunteer experience, sign up to be a reader, interviewer or judge, and help deserving students attend UCLA.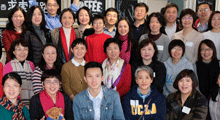 Coffee Social of the Year
On Feb. 3, dozens of Coffee Socials were held around the world, bringing together parents and family members of current UCLA students to meet and discuss their experiences. The largest one took place in Beijing, China with 37 attendees. Check out the photos of all the socials, when we came together as one Bruin family.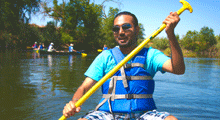 San Joaquin River Clean Up - March 10
California Central Valley Bruins are hosting UCLA Volunteer Day on the San Joaquin River. They will be paddling canoes with RiverTree Volunteers to clean the river. All Bruin families and friends are welcome to join but must be at least 15 years of age.





Video: Gymnasts Honor Sexual Abuse Survivors at Pauley Pavilion









Treasury Secretary, Steven Mnuchin, Delivers Lecture on Campus Amid Protests






Despite Federal Concerns, UCLA Will Not Close Confucius Institute



Non-UCLA Pranksters Release Mice in Bruin Plate, Cause Commotion








"Narcos" and "True Blood" Producer Carol Trussell '72 Joins Apple as Head of Production








Video: U.S. Olympic Bobsledder Carlos Valdes '13 Takes Over UCLA Alumni Instagram to Share Behind-the-Scenes Experience. Follow @uclaalumni



The FirstGen Alumni Network Connects First-Generation Students, Alumni



Alumni Mentor Program Gives Students Professional, Personal Direction



Ms. Wheelchair America 2018, Sheri Melander-Smith '96, Talks to Students About Disabilities



Hana Kim, M.F.A. '12 Wins Award for Emerging Artists By Breaking Theater Convention



UCLA Admissions Statement Supporting Student Civic Responsibility





Video - Bruin Family Insights: The Best We Could Do - A Common Book Discussion



Video - EmPower Hour: The Ongoing Dilemma, Raising African American Male Leaders in an Atmosphere of Conflict






13 Ways the Healthy Campus Initiative is Helping UCLA Become America's Healthiest University





Contact Liberty Mutual, the Exclusive Partner of UCLA Alumni, to Find Out How to Save on Auto and Home Insurance





ATLANTA NETWORK



March 9, Atlanta | Pac-12 Brewery Night for the Men's Basketball Tournament


AUSTIN NETWORK



March 10, Austin | Volunteer with Austin Bruins


CENTRAL VALLEY NETWORK



March 10, San Joaquin River | San Joaquin River Cleanup



March 20, Fresno | Save the Date: Central Valley Bruins General Meeting


LAS VEGAS NETWORK



March 24, Henderson | Brunch with Bruins



April 14, Las Vegas | Las Vegas Young Alumni Financial Presentation


PARENT & FAMILY PROGRAMS



March 21, YouTube Live | Bruin Family Insights: Understanding Your Student's Summer Opportunities


SACRAMENTO NETWORK



March 18, Sacramento | Book Club Meeting "East of Eden"



March 20, Sacramento | Save the Date: Sacramento Bruins Spring Mixer


UCLA ALUMNI AFFAIRS



March 28, YouTube Live | Bruin Career Insights: From First-Gen to Next Gen Leader


WASHINGTON, D.C. NETWORK



March 8, Washington, D.C. | D.C. Pac-12 Basketball Tournament Happy Hour



March 21, Washington, D.C. | All-UC Spring Happy Hour



March 24, Washington, D.C. | Escape Room: Back to the 80s




Membership gives you access to UCLA and funds Alumni Association programs for more than 500,000 Bruins worldwide.
---







---
View in browser | Unsubscribe | Tell us what you think
UCLA Alumni Connect, Vol. 17, No. 3, National Edition | Other Editions


UCLA Alumni Association (© 2018) James West Alumni Center, Los Angeles, CA 90095