JANUARY 2017 | SAN FRANCISCO BAY AREA EDITION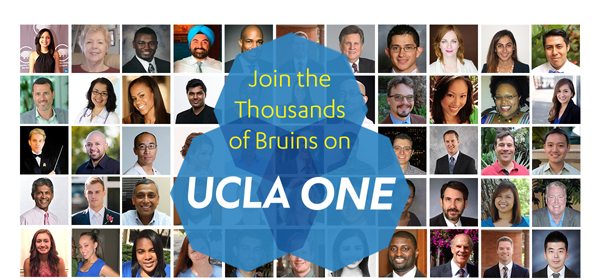 Make UCLA ONE Your ONE-Stop-Shop. Looking for a job? Search UCLA ONE. Want career advice? Find a Bruin in UCLA ONE. Interested in an event? Check the UCLA ONE calendar. This online resource made up of thousands of Bruins keeps you connected to alumni and students anytime, anywhere. Join now for free and make this Bruin network work for you.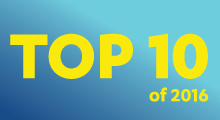 Your Connect Top 10 Favorites from 2016
From Bruins in the NFL, music and the Olympics, to articles about work-life balance, first-generation experiences and the Bruin Homeless Shelter, we've compiled the greatest hits from this past year in case you missed it. Let us know what you'd like to see in future editions.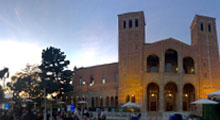 Nominate a Bruin for a UCLA Award
Since 1946, we've bestowed UCLA Awards on those who have contributed significantly to the betterment of their communities, distinguished themselves as public servants and set new standards of excellence in their profession. This is your chance to nominate a deserving Bruin for one of the categories for this prestigious award. Recipients will be honored at a formal ceremony on June 3.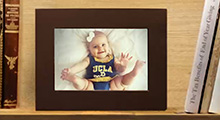 Our Bruin Family
Our family won't expect you to text us back. Or pout if you leave the party early. Or judge what you will or won't eat. We will celebrate your achievements. Help you learn and grow. And be there when you need us. Generations of family photos, countless Bruin memories. Imagine our future together. Support our Bruin family by upgrading your membership.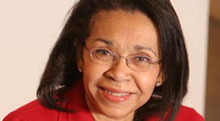 The Best of Alumni Class Notes
Sharing the stories and shining a light on the achievements of alumni are at the heart of the UCLA Alumni Association. Class Notes is a collection of alumni accomplishments, accolades, career updates, in memoriams and more. If you want to share a life update or discover what your classmates have been up to, take a look through the pages of Class Notes.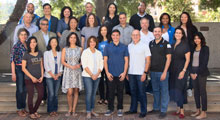 Seeking Bruins to Serve on Alumni Board or as Alumni Representative
The UCLA Alumni Association is seeking enthusiastic and committed alumni who will bring their skills and expertise to the governance of the Association, as well as to select campus organizations. Applicants must be UCLA degree holders. Deadline is Jan. 31.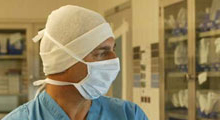 Health Insurance in Four Easy Steps
UCLA alumni have the advantage of choosing appropriate and affordable healthcare using Mercer Marketplace, powered by GetInsured. Open enrollment ends Jan. 31.











UCLA Student Wins The Price is Right, Prizes Include Sailboat, TV



LA Galaxy Appoint Former UCLA MVP, Peter Vagenas '99, as General Manager



Generous UCLA Alumni Feature Prominently in the Ninth Issue of the Campaign Newsletter





Nick Desai, M.S. '92 Encourages Students to Explore Business Field at Speaker Series





Be Our Guest. Sit Down as Strangers, Stand Up as Friends. Find Bruins Where You Live at Dinners for 12 Strangers in Your Area









Video Forum: Fostering a Diverse & Inclusive Bruin Community



Chancellor Block: In this Time of Polarization, UCLA Proudly Brings People Together to Work for the Common Good








Young Lee's '84 Desire for a Healthy Fast-Food Option Sparked a Franchise



Lecturer Paul Von Blum Shares Experience as Civil Rights Activist with Students



Meet Min Jun Lee '90, Known in the Beauty Industry as the Super Woman of Skin Care





Bruin Woods: Get Ready for UCLA's Summertime Family Resort in Lake Arrowhead





MODESTO BRUINS



Jan. 25, Modesto | UCLA at USC Men's Basketball Game Watch in Modesto


SACRAMENTO NETWORK



Jan. 8, Sacramento | Book Club: "Born A Crime"


SAN FRANCISCO BAY AREA NETWORK



Jan. 5, San Francisco | UCLA vs. Cal Men's Basketball Game Watch Party



Jan. 7, San Francisco | Volunteer Interest Meeting and Planning Session



Jan. 8, San Francisco | UCLA vs. Stanford Men's Basketball Game Watch Party



Jan. 12, San Francisco | UCLA at Colorado Men's Basketball Game Watch Party



Jan. 13, Mountain View | Silicon Valley Cup of Java Networking Meeting



Jan. 14, San Francisco | UCLA at Utah Men's Basketball Game Watch Party



Jan. 19, San Francisco | UCLA vs. ASU Men's Basketball Game Watch Party



Jan. 25, San Francisco | UCLA at USC Men's Basketball Game Watch Party



Jan. 27, San Francisco | San Francisco Cup of Java Networking Meeting



Jan. 28, San Mateo | Bowling with Bruins






View this email in your browser. | Tell us what you think.
UCLA Alumni Connect, Vol. 16, No. 1, San Francisco Bay Area Edition | Other Editions
UCLA Alumni Affairs, James West Alumni Center, Los Angeles, CA 90095
©2017 UCLA Alumni Affairs