SEPTEMBER 2016 | INTERNATIONAL EDITION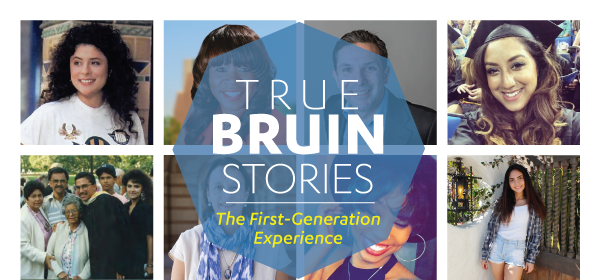 The First-Generation Experience. Approximately one-third of UCLA students are the first in their families to attend college, most of whom come from underrepresented minority groups and underserved communities. Yet, more than 90% attain their degree from UCLA. These are stories about overcoming the odds, and how the university prioritizes the success of first-generation Bruins.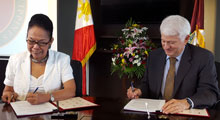 UCLA Deepens Ties and Raises Profile in Asia
A UCLA delegation led by Chancellor Gene Block and Vice Provost for International Studies and Global Engagement Cindy Fan traveled to Asia in June visiting Tokyo, Manila, Hong Kong, Jakarta, Singapore, Kuala Lumpur and Beijing. They met with alumni and friends, exploring areas of potential partnership with government, education and business leaders.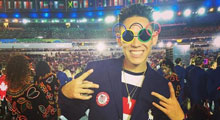 Bruin Olympians on Social Media
From star-struck selfies to sightseeing with teammates, here's a behind-the-scenes look at how Bruin athletes and coaches spent their time in Rio de Janeiro via their social media posts. Relive some of the most memorable moments for these Bruin Olympians.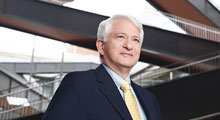 UCLA Global Forum in Tokyo - Sept. 30
Please join Chancellor Gene Block for a UCLA Global Forum in Tokyo at the Nihonbashi Life Science Hub. The evening will include a presentation by Chancellor Block on "Sleep and Wakefulness in a 24/7 Society: the Dangers of Circadian Disruption" followed by a networking reception.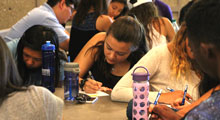 Note to My Future Bruin Self
During Summer Orientation, UCLA's incoming students were asked to write letters to themselves answering the question: "What impact do I want to make on the Bruin family?" with the intent of re-reading these letters when they graduate. Their responses will make you proud to be a Bruin.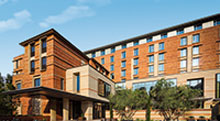 Stay and Play at UCLA
A new campus destination—the UCLA Meyer and Renee Luskin Conference Center—beckons you to come stay and play! We invite you to take advantage of the special guest room rate exclusively for members of the UCLA Alumni Association.





UCLA Ranked Second Best U.S. Public University, 12th Overall in the World



UCLA Law Students Win Clemency for Man Serving Life Sentence for Nonviolent Drug Offense






UCLA Athletes, Coaches Deliver Strong Performances at Rio Olympics


L.A. Lakers and UCLA Health Announce New Partnership and Naming Rights for New Training Facility



Shirley Malcom, M.S. '67 Receives the University's Highest Honor. Read More in Class Notes





Rachel Sumekh '12 and Two Friends Founded Swipe Out Hunger to Help Feed the Hungry While Cutting Food Waste



Former UCLA Athletes Give Back to Community, Mentor Young Children



Two Alumni Create Instagram-Famous Corgi Through His Adventures at UCLA





Whether Near or Far, You Have Something Valuable to Offer a UCLA Student as an Alumni Mentor





Experience Life on Campus with Your Bruin at Bruin Family Weekend - Oct. 21-23






UCLA Anderson Economist Ed Leamer on Why He's Running for Vice President



Angel Blue, M.A. '08 Reaches Greater Operatic Highs with Support of Family, Mentors



Jessica Lim '11, Recently Crowned Miss Asian America, Promotes Awareness





Member Perk: Take More Than One Course at UCLA Extension and You Can Save More Than the Cost of a Blue Membership; Online Classes Available





VANCOUVER NETWORK



Sept. 14, Vancouver | Say Goodbye to Summer Mixer






View this email in your browser.
UCLA Alumni Connect, Vol. 15, No. 9, International Edition | Other Editions
UCLA Alumni Affairs, James West Alumni Center, Los Angeles, CA 90095
©2016 UCLA Alumni Affairs