OCTOBER 2016 | NATIONAL EDITION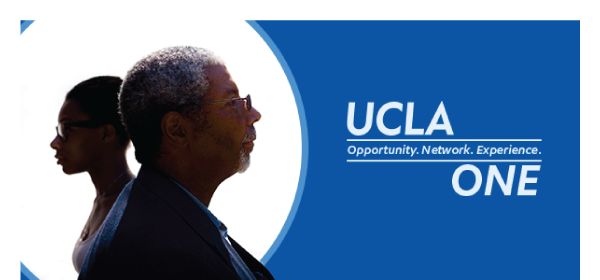 Harness the Power of Your Bruin Network. From one generation to the next, Bruins helping Bruins succeed is part of our alumni legacy. The UCLA ONE platform lets you leverage the collective experience of thousands of Bruins. The site also allows you to search jobs, Bruin-owned businesses, alumni events, serve as a mentor, seek career advice and network with Bruins anywhere in the world. Sign up today for free.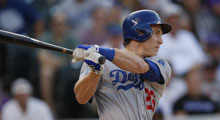 Bruins At Bat
UCLA has produced professional athletes in all the major American sports. Our most legendary, Jackie Robinson, is one of baseball's most revered icons. With Major League Baseball Playoffs about to commence, here's a rundown of the Bruin men and women currently playing in the MLB and the National Pro Fastpitch League.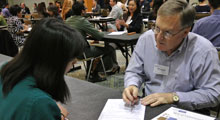 Alumni Mentors Make a Difference
Whether it's for academic guidance, career advice or personal development, students who establish a relationship with a mentor have a greater chance for success at UCLA and their future endeavors. It's no wonder that each year, nearly 1,500 alumni and students find it mutually beneficial to participate in the Alumni Mentor Program. No matter where you live, sign up to be a mentor through UCLA ONE!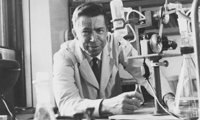 The Seven Alumni Nobel Laureates of UCLA
The Nobel Prize is famously awarded for discovering, boundary-breaking and free thinking. Since those are what Bruins do best, UCLA is home to not one - but seven - Nobel Laureates. Take a comprehensive look at the research and work of these alumni Nobel Laureates and be inspired by how Bruins have changed the world.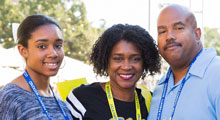 Don't Miss UCLA Bruin Family Weekend
Oct. 21-23
Seize the opportunity to spend three extraordinary days on campus with your Bruin. Join us for an exclusive breakfast with Chancellor Gene Block for alumni parents and guardians, and their UCLA undergraduates on Friday, Oct. 21, from 8-9:30 a.m. at Royce Hall Ahmanson Terrace. Register for UCLA Bruin Family Weekend today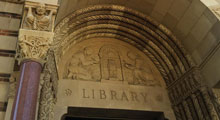 Virtual Alumni Membership Desk
All alumni and UCLA Extension certificate holders are automatic members of the UCLA Alumni Association. From access to UC libraries to job boards to email forwarding, check out some of the benefits available to you and the opportunity to access premium benefits once you upgrade.





UCLA Ranks High in Times Higher Education's Top Universities in the World



This Year Marks 50th Anniversary of "The American Freshman" Survey Chronicling the Evolving Attitudes of College Freshmen



Latest Centennial Campaign Newsletter Includes News About How New Alumni Membership Program Increased Participation and Giving



Daily Bruin Graphic: Alumni Numbers By Race, Region and Generation



UCLA Film and Television Archive Launches Online Video Resource Featuring Historical News Footage from KTLA-TV





Winner of Hackathon, Nicki Klein '12, Launches Career Exploration Platform Allowing Users to Shadow Professionals for a Day



Two Alumni Entrepreneurs Who Founded Revolution Prep, an Online Test Prep and Tutoring Company, Share Their Secrets to Success



Meet Two Fashionistas Who Created A Marketplace for 1,700 Artisans Around the Globe





Video: ESPN's 30 for 30 Shorts "Arthur and Johnnie" Tells Story of the Life-Changing Sacrifice of Arthur Ashe's '66 Brother



UCLA Social Enterprise Academy, Which Connects Students with Nonprofits to Identify Income Opportunities, to Receive UCLA Catalyst Award



For Kevin Love, UCLA Will Always Be Home and That's Why He's Giving Back



Who Better to Inspire Struggling Students Than a High School Dropout with Three UCLA Degrees?



Video: Students Were Asked on Move-In Day What They Just Had to Bring from Home





Video: Thousands of Bruins Impact L.A. Community at Eighth Annual UCLA Volunteer Day





Twenty Things the Class of 2020, Most of Whom Were Born in 1998, Have Always Known or Never Knew



Graphic: UCLA Staff and Alumni Who Were Involved in Projects Nominated for a 2016 Emmy



Alumnae Take the Stage in "Frozen" Production at California Adventure



Actress Ariel Winter of "Modern Family" to Attend UCLA in Fall of 2017 to Pursue Law





Liberty Mutual Offers Exclusive Savings on Quality Auto and Home Insurance. Call 1-888-379-2530 or Visit the Website for a Free Quote





GAME WATCH LOCATIONS


Bakersfield, Calif. | Chicago, Ill. | Fresno, Calif. | Las Vegas, Nev. | Lake Oswego, Ore. | New York, NY | Reno, Nev. | Sacramento, Calif. | Scottsdale, Ariz. | Washington, D.C


ARIZONA NETWORK



Oct. 7, Tempe | Arizona Bruins Pregame Happy Hour



Oct. 8, Tempe | Bruin Bash @ Arizona State


ATLANTA NETWORK



Oct. 16, Atlanta | Humane Society Walk for the Animals


BALTIMORE NETWORK



Oct. 11, Baltimore | Baltimore Bruins Happy Hour


INLAND EMPIRE NETWORK



Oct. 16, Temecula, Calif. | Wilson Creek Wine Tasting and Tour


KANSAS CITY NETWORK



Oct. 8, Kansas City | Volunteer Opportunity at Metro Lutheran Ministry


LAS VEGAS NETWORK



Oct. 26, Las Vegas | Las Vegas Bruins Happy Hour



Nov. 5, Las Vegas | Volunteer with Miracle League Las Vegas


MICHIGAN NETWORK



Oct. 13, Novi | Michigan Bruins Fall Happy Hour


NEW YORK TRI-STATE NETWORK



Oct. 7, New York | Rubin Museum of Art Happy Hour and Tour


OREGON AND SOUTHWEST WASHINGTON NETWORK



Oct. 9, Portland | Volunteer Interest Session



Oct. 13, Portland | Happy Hour


SACRAMENTO NETWORK



Oct. 16, Sacramento | Book Club: "The Future of the Mind: The Scientific Quest to Understand, Enhance, and Empower the Mind"


SEATTLE NETWORK



Oct. 6, Seattle | Fall Happy Hour


WASHINGTON NETWORK



Oct. 15, Pullman, WA | Bruin Bash @ Washington State


WASHINGTON, D.C. AREA NETWORK



Oct. 1, Washington, D.C. | UCLA Volunteer Day 2016



Oct. 6, McLean | "Lobby Hero" with D.C. Bruins



Oct. 9, Washington D.C. | 2016 Pac-12 D.C. Alumni Bar Crawl



Oct. 10, Washington, D.C | Board Meeting



Oct. 19, Washington, D.C. | All UC Fall Mixer






View this email in your browser.
UCLA Alumni Connect, Vol. 15, No. 10, National Edition | Other Editions
UCLA Alumni Affairs, James West Alumni Center, Los Angeles, CA 90095
©2016 UCLA Alumni Affairs