MAY 2016 | YOUNG ALUMNI EDITION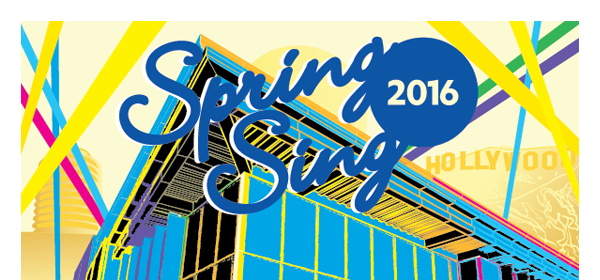 Spring Sing Will Rock Pauley on May 21. If you're looking to relive your memorable collegiate years while being treated to an amazing show, Spring Sing is just the ticket. The UCLA experience is on full display on this night of student performances in song, dance and comedy, along with a parade of celebrity judges. The Gershwin Lifetime Achievement Award will also honor Pete Townshend and Roger Daltrey of The Who. Get your tickets today and don't forget to RSVP for the Preshow Alumni Lounge at the alumni center.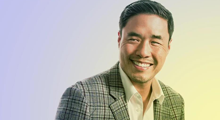 UCLA Awards Honor Impactful Alumni
On Saturday, May 7, 300 members of the Bruin community gathered in front of Royce Hall to pay tribute to nine alumni who were bestowed various UCLA Awards. From breakthrough actors to social and criminal justice advocates to passionate UCLA volunteers, the night was dedicated to celebrating the best of UCLA through the achievements of these alumni. Watch the videos highlighting their impact.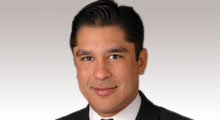 A President's Farewell Reflection
Nearing the end of his two-year term, UCLA Alumni Association Board of Directors President Albert Lemus '91 takes a look back at the growth trajectory of alumni engagement during his tenure. He is most proud of the successes through the expansion of alumni networks, increased event participation and outreach via new technologies.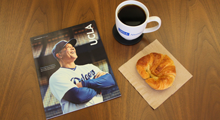 Membership Has Its Privileges
In case you weren't aware of it, your time at UCLA has earned you an automatic membership to the UCLA Alumni Association. So what do you get as a member of your alma mater? We've compiled a list of some unique offerings reserved for members only.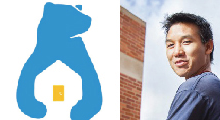 Bruin Homeless Shelter Gets Off the Ground
Earlier this year, Louis Tse, M.S. '14 was featured in the L.A. Times as a UCLA doctoral candidate living out of his car, all in the name of preparing to launch Bruin Shelter. Set to open this fall, the shelter will be the second student-run homeless shelter in the country and the only youth shelter on L.A.'s Westside. Tse explains how this will all work and how alumni can help.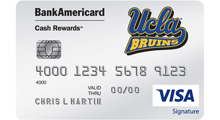 Show Your Pride
Get a $100 cash rewards bonus offer with the only UCLA Alumni Association credit card. Earn more cash back for the things you buy most. You can earn 1% cash back everywhere, every time; 2% cash back at grocery stores and 3% cash back on gas up to $1,500 in grocery/gas quarterly spending. Learn more!





Times Higher Education Global Reputation Survey Places UCLA No. 2 Among U.S. Public Universities



UCLA Alumni Association Surpasses Goal in First Crowdfunding Campaign



Laurence Fink '74, M.B.A. '76, Head of BlackRock, to Deliver UCLA College Commencement Address



UC Admits Significantly More California Freshman, Makes Gains in Diversity



UCLA Athletics Receives $5 Million Donation for Soccer Venue





Webinar: Tune In for Alumni Career Chats and Learn How to Unlock the Full Potential of LinkedIn and UCLA ONE - May 31



Explore Alumni Career Initiatives and Understand What Resources are Available to You



Alumna Elisha Chan's Haiti Volunteer Experience During School Unlocks Lifetime Career








More Than 5,000 Newly Admitted Prospective Students Visited UCLA for a Sneak Peek at Life as a Bruin



I Heart UCLA Week Kicks Off a Week-Long Celebration of the Best of UCLA, Join in the Fun



Supervisors Hire Debra Duardo '94, M.A. '96, Ph.D. '13, an Ex-Dropout to Lead L.A. County Education Office. More Alumni Updates in Class Notes



Chinyere Nnadi, '03, Co-Founder of Sustainability International, Uses New Technology for Niger Delta Cleanup








Help Welcome New Incoming Transfer Bruins by Writing an Alumni Letter








Math Professor Will Conley, Ph.D. '10 Wins the My Last Lecture Award, Will Deliver Inspiring Lecture May 17



Music Grad Jake Heggie '84, M.A. '05 Finds His Niche as an Opera Composer



Jasmine Albuquerque '05 and Kristen Leahy '03 Star in "Wife" at the Hammer Museum





ALUMNI CAREER PROGRAMS



May 12, Los Angeles | What To Do After Graduation: Anthropology Networking Night



May 23, UCLA | Undergraduate Research Week


AMERICAN INDIAN ALUMNI OF UCLA



May 13, Los Angeles | 6th Annual Crystal Fundraiser


ASIAN PACIFIC ALUMNI OF UCLA



May 20, Los Angeles | 2nd Annual Gala


BEACHSIDE BRUINS NETWORK



May 26, Long Beach | General Meeting


BLACK ALUMNI ASSOCIATION



May 15, Los Angeles | Afrikan Student Union 50th Anniversary Opening Mixer Sponsored by UBAA



May 15, Los Angeles | UBAA Staples Takeover


CHANNEL ISLANDS NETWORK



May 10, Oxnard | Channel Islands Happy Hour



May 21, Ventura | International Dinner at Himalaya


CONEJO VALLEY NETWORK



May 17, Westlake Village | General Meeting



May 22, Los Angeles | All SoCal Alumni Networks Day at Jackie Robinson Stadium


INLAND EMPIRE NETWORK



May 16, Riverside | Cultural Night with IE Bruins



May 19, Rancho Cucamonga | General Meeting & Former Athlete Panel Discussion


LOS ANGELES SOUTHEAST NETWORK



May 15, South Gate | CicLAvia Scavenger Hunt


LOS ANGELES WESTSIDE NETWORK



May 17, UCLA | Board Meeting


ORANGE COUNTY NETWORK



May 11, Costa Mesa | Network Meeting



May 14, Irvine | USPS Annual Food Drive



May 21, San Clemente | Hike Sea Summit Trail & Brunch



May 22, Private Residence | Book Club: "The Gifts of Imperfection"



May 28, Irvine | ChocXO Irvine Chocolate Factory Tour


SACRAMENTO NETWORK



May 15, TBD | Sacramento Bruins Book Club: "Between The World And Me"


SAN DIEGO NETWORK



May 14, San Diego | Holiday Bowl with Pac-12/Big Ten Alumni Clubs 3-on-3 Basketball Tournament



May 19, San Diego | Culinary Tour at Dan Diegos Euro Cafe & Pub


SAN FERNANDO VALLEY NETWORK



May 12, Woodland Hills | San Fernando Valley Bruins: General Meeting with CA State Assembly member Matt Dababneh '04



May 21, Chatsworth | Operation Gratitude


SAN FRANCISCO BAY AREA NETWORK



May 13, Mountain View | Cup of Java @ Silicon Valley



May 14, Santa Clara | Bay Area Bruins Planning Meeting



May 19, San Francisco | Spring Happy Hour in San Francisco



May 19, Sunnyvale | Spring Happy Hour in Sunnyvale



May 21, Cupertino | Hike and Wine Tasting with Bay Area Bruins



May 27, San Francisco | San Francisco Cup of Java Networking Event


UCLA ANDERSON FORECAST



June 8, UCLA | Commercial Real Estate: Will the Boom Continue, $100 Off


UCLA LAMBDA ALUMNI ASSOCIATION



May 15, Los Angeles | Lav Grad Kick-Off Brunch



May 15, Los Angeles | Matinee of "Boy from Oz" and Post-Theatre Cocktail Party



May 22, West Hollywood | 16th LGBT Alumni Terrace Party with Princeton LGBTQ Alumni


YOUNG ALUMNI NETWORK



May 31, Los Angeles | UCLA Veterans Resource Office Flag Relocation Event






View this email in your browser.
UCLA Alumni Connect, Vol. 15, No. 5, Young Alumni Edition | Other Editions
UCLA Alumni Affairs, James West Alumni Center, Los Angeles, CA 90095
©2016 UCLA Alumni Affairs