MARCH 2016 | LOS ANGELES EDITION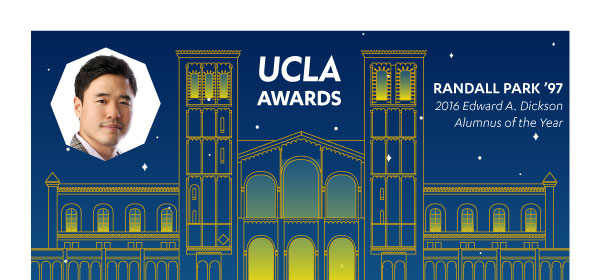 Announcing your 2016 UCLA Awards recipients. The Edward A. Dickson Alumnus of the Year award goes to actor Randall Park '97, best known for his role in ABC's hit comedy "Fresh Off the Boat." Other Award honorees include Stewart Kwoh '70, J.D. '74, social justice advocate; Linda Burnes Bolton, M.S.N. '72, M.P.H. '76, Dr.P.H. '88, nursing leader; Kevin Gilligan '90, crime-fighting attorney; Daryl Johnson '70, university service; D'Artagnan Scorza '07, Ph.D. '13, community organizer; Ed Lew, J.D. '98, Asian Pacific Alumni Network president; Angel Fulgencio '14, dedicated volunteer; and Gold Shield Alumnae for supporting Alumni Scholarships for generations. Save the date for May 7 when we'll celebrate all our distinguished awardees.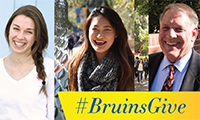 Giving Campaign to Spark a Brighter Future
The UCLA Alumni Spark Campaign is a UCLA online crowdfunding platform aimed at raising 1,500 gifts totaling $250,000 for student scholarships in March. Scholarships are vital in providing a quality education for deserving students. You are that spark! Make a tax-deductible donation and help turn their dreams into reality. No amount is too small. Log in through your Facebook, LinkedIn or email accounts.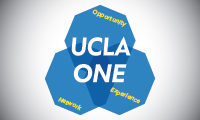 Out of Many, We Are UCLA ONE
Your new online community has launched and is ready for you to begin taking advantage of all it has to offer. Find an Opportunity that suits you. Network with alumni who share your interests. Leverage the Experience within the vast Bruin community. The possibilities are endless for sharing and acquiring valuable knowledge and resources. Thousands of Bruins are already on board. Join for free today and begin building your community!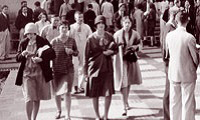 Influential Women in UCLA History
Since UCLA's inception, strong women have been pillars of inspiration. From the first woman dean, to a visionary admission director, to an alumnae organization who's been a bedrock of support for generations of students, here's a sampling of some of the most influential Bruin women who helped build UCLA.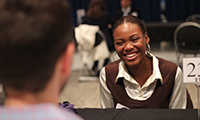 Interview With a Bruin - April 12, UCLA
When you volunteer to give feedback to current students in this mock interview session, you're not only empowering inexperienced young adults to interview with confidence, but you're also sending a message that Bruins are committed to helping their fellow Bruins succeed. Sign up today!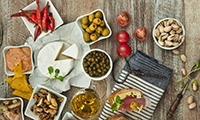 Flavors of Spain
Sept. 17-25. Embark on a culinary journey to Spain's Costa Brava region, a beautiful countryside dotted with historical ruins. Each day is highlighted by authentic experiences with chefs, winemakers and visits to historic and cultural sites. Live like a local as you experience a live fish auction, partake in lively cooking classes, and enjoy seaside strolls down the coastline.





UC Expands Recruiting Efforts Targeting Black and Latino Students



Channing Dungey '91 New Head of ABC, the First African American to Lead a Major TV Network



UCLA Library Releases Rare Audio Interview of "To Kill a Mockingbird" Author Harper Lee in 1964



Alumni Can Continue to Enjoy Services Provided by Your UCLA Library As Well As Access to All UC Libraries



Daily Bruin Wins Award for California's Best College Newspaper



From Recent Career Advancements to Remembering Dearly Departed Bruins, Read and Post Your Own Class Notes



Start Your Morning with UCLA News Headlines Delivered Straight to Your Inbox, Subscribe for Free








Eat Your Beer: San Francisco Startup Founded by Bruins Makes Granola Bars from Spent Brewing Grains



Q&A: Stand-up Comedian Max Amini '05 Discusses Acting and Has Advice for Aspiring Entertainers





Photos: On Jan. 30, More Than 600 UCLA Parents and Family Members Attended Coffee Socials in Over 40 Cities Around the World



How UCLA Swimmer Karen Moe '76, M.A. '78 Turned the Tide for Women's Sports



How Lincoln High Teacher Anthony Yom, M.Ed. '09 Gets All His Students to Pass the AP Calculus Exam



L.A. Leader Zev Yaroslavsky '58 Inspires Students to Pursue Public Service



UCLA Men's Basketball vs. Oregon State Pregame Party with Darrick Martin '02 - March 5, UCLA



Sign Up to Fight Cancer and Celebrate Survivors at Relay For Life of UCLA - April 23





Video: Want to Know How You Can Advocate for UCLA? Get Involved with Government & Community Relations





Tune in for Life as an Expatriate, as Explored in the Finale of the Virtual Series Living Globally





Hammer Screening of "Failure as a Generative Process: Expanded Cinema Experiments of Stan VanDerBeek" with Art Historian Gloria Sutton, M.A. '02, Ph.D. '09



Audio: An Interview with Erica Lindbeck '14, the New Voice for Hello Barbie



Q&A with Executive Producer Frank Spotnitz '82 About the "X-Files" Reboot and His Writing Career



Alumnus Andrew Rosenstein Illuminates Stories of Holocaust Survivors with Documentary "Light Out of Darkness"



FuturizeX Presents "The Future of Medicine" with Host Peter Diamandis, Craig Venter, Nick Desai and Dean Ho





Malibu Family Wines Launches Inaugural Vintage of UCLA Alumni Wine. Get 30% Off + Free Shipping for 6 Bottles or More. See Club Member Benefits



Get a Low Rate on Auto Financing, Thanks to the Alumni Association's Proud Partner University Credit Union



Membership Perk: UCLA Summer Camps Registration Starts March 9





AMERICAN INDIAN ALUMNI AT UCLA



March 2, UCLA | #Adulting Series: Housing 101


ANDERSON NETWORK



April 29, Los Angeles | Steinbeck Family Business Seminar


ASIAN PACIFIC ALUMNI OF UCLA



March 3, Los Angeles | Spring Mixer



March 20, Los Angeles | Asian Pacific Alumni of UCLA and USC Asian Pacific Alumni Association Present "Once"


BEACHSIDE BRUINS NETWORK



March 24, Long Beach | General Meeting



March 26, Long Beach | UCLA Men's Volleyball in Long Beach


BLACK ALUMNI ASSOCIATION



March 19, Los Angeles | Winston Doby Legacy Scholarship Dinner


BRUIN PROFESSIONALS



March, All Chapters | Network Meetings


CHANNEL ISLANDS NETWORK



April 2, Ventura | Whale Watching



April 9, Ventura | General Meeting


CONEJO VALLEY NETWORK



March 1, Thousand Oaks | Young Alumni Mixer


INLAND EMPIRE NETWORK



March 10, Riverside | Young Alumni Spark Campaign Happy Hour


LOS ANGELES DOWNTOWN NETWORK



March 15, Los Angeles | UCLA Health: Are Parents Ruining Youth Sports?


LOS ANGELES WESTSIDE NETWORK



March 5, Santa Monica | Second Annual All Pac-12 Alumni Pub Crawl


MEDICAL ALUMNI ASSOCIATION



March 8, UCLA | Future of Medicine forum by UCLA and XPRIZE


PILIPINO ALUMNI ASSOCIATION



March 6, Los Angeles | "Criers for Hire" at East West Players


SAN FERNANDO VALLEY NETWORK



March 6, UCLA | Cheer on UCLA at the Women's Gymnastics Meet


UCLA ALUMNI AFFAIRS



March 31, UCLA | Fireside Chat with Julie Dorf



April 2, UCLA | Dance Marathon Alumni Reception



April 7, UCLA | Life After Degree: Anthropology



April 13, UCLA | Life After Degree: Working in the Public Sector - A Day in the Life



Multiple, Nationwide | 2016-17 Freshman Scholarships Application Reading


UCLA LAMBDA (LGBTQ) ALUMNI ASSOCIATION



March 3, Los Angeles | Happy Hour with LGBTQ Alumni and Friends



March 15, Los Angeles | Lambda Goes to the Theater: "The Mystery of Love & Sex"



March 20, Glendale | Spring Social


YOUNG ALUMNI PROFESSIONALS



March 16, UCLA | "Blue and Gold" Meeting






View this email in your browser.
UCLA Alumni Connect, Vol. 15, No. 3, Los Angeles Edition | Other Editions
UCLA Alumni Affairs, James West Alumni Center, Los Angeles, CA 90095
©2016 UCLA Alumni Affairs