JUNE 2016 | YOUNG ALUMNI EDITION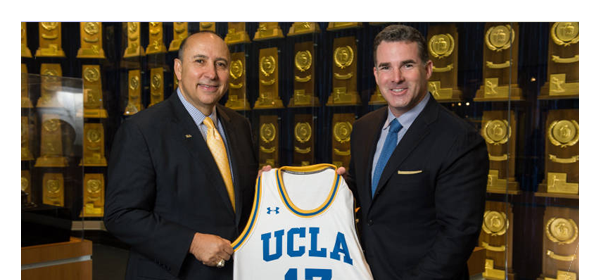 UCLA Athletics breaks another record. UCLA and Under Armour announced a 15-year agreement for $280 million, the biggest in NCAA history. As part of the partnership, which commences July 1, 2017, Under Armour will exclusively design and supply the footwear, apparel and equipment for training and game-day uniforms for UCLA's varsity athletic teams.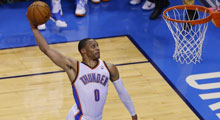 Video: Bruins in Basketball
UCLA's storied basketball program has produced many professional greats even to this day. In fact, UCLA has a former player on both teams playing in the NBA Finals. Watch this jaw-dropping highlight reel of Bruins in the NBA and WNBA.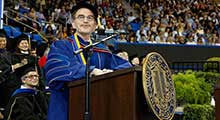 Six UCLA Commencement Quotes
With commencement ceremonies underway, there will be no shortage of inspirational words shared by accomplished dignitaries to send off the graduating class of 2016. Here's a look back at some of UCLA's commencement speakers and the inspiring words of wisdom they bestowed upon us.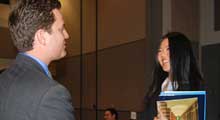 Alumni Career Initiatives
Whether you're looking for work or seeking ways to grow professionally, your Alumni Association is here to help. Explore the resources listed on the Alumni Career Initiatives pages and take advantage of the opportunities to learn, get involved and advance your career.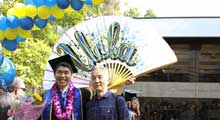 Grad Central
On the day of Commencement, grads and their families are invited to Grad Central for Diddy Riese cookies and a photo op with Joe and Josie Bruin. If you're coming to campus on June 10, stop by the James West Alumni Center to celebrate your grad's induction into the rank of alumni.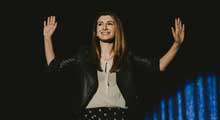 Video: Watch the Best of Spring Sing 2016
Pauley was rockin' and Spring Sing did not disappoint. SNL's Nasim Pedrad, a former Company member, made her return as a celebrity judge, and The Who's Pete Townshend and Roger Daltrey graced the stage to accept the Gershwin Award. After seeing UCLA's amazing talent, Daltrey remarked "You're in good stead for the future, UCLA!"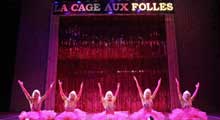 "La Cage Aux Folles" Dazzles the Stage - June 11
See the "'pride' of Saint Tropez, the 'envy' of the cabaret world, the 'jewel' of the Riviera!" right in the heart of Little Tokyo! Mixin' It Up presents "La Cage Aux Folles" at East West Players with Al Aubin, Ed.D. '71. Get your discount tickets by June 9 for this award-winning musical re-envisioned with a multicultural cast.





UCLA Campus Locked Down After Active Shooter Bruin Alert, Two Dead in Murder-Suicide | Read Continuing Coverage



Shooting Victim William Klug, M.S. '99, Engineering Professor Whose Research Crossed Disciplines, Vigils Planned for June 2-3






Olympic Champion and Torch-Bearer Rafer Johnson '59 Receives the UCLA Medal



Math Professor Will Conley, Ph.D. '10 Receives My Last Lecture Award



UCLA Honors Former Association President and Alumnus of the Year, Jim Collins '50 and His Wife Carol





Webinar: Successfully Launch and Advance Your Career - Get Inside Secrets from Job Seekers, Recruiters and Executives - June 28



Video: Learn How to Navigate and Effectively Utilize UCLA ONE





Wayne Wong '13 Shares Lessons from Living in Uganda and Fighting Malaria for Peace Corps



Hundreds of Students Impress Alumni at Undergraduate Research Week



UCLA Alumni Travelers Have Rare Opportunity to See Total Solar Eclipse Next Summer










Film Review: Four Alumnae Filmmakers Debut Documentaries Rich in Culture that Highlight Commonalities that Connect Us All - Tonight, UCLA



Want to Take a UCLA Extension Class All About Beer? Alumni Association Members Get 10% Off



UCLA Researcher Chronicles Freshmen for 50 Years and How They've Reflected Social Change



Blueprint Magazine's Third Issue Addresses the "Existential Crisis Confronting the World"



Q&A: Producer, Nate Moore '00, Discusses Upcoming "Black Panther" Film




Liberty Mutual Has Partnered with the Alumni Association to Offer You Exclusive Savings on Quality Auto and Home Insurance. Call 1-888-379-2530 or Visit Liberty Mutual for a Free Quote





ALUMNI CAREER PROGRAMS



June 3, UCLA | Social Enterprise Academy Final Showcase and Pitch Competition


BRUIN PROFESSIONALS



June, All Chapters | Network Meetings


DIVERSITY PROGRAMS



June 2, Culver City | Special Reading of The DREAMERS - "Resurrection City"


HAMMER MUSEUM



Opens June 12, Los Angeles | Made in L.A. 2016: a, the, though, only


LAMBDA ALUMNI ASSOCIATION



June Events in La Canada, West Hollywood, UCLA, Los Angeles, San Francisco
See Details


LOS ANGELES DOWNTOWN NETWORK



June 7, Los Angeles | Board Meeting


LOS ANGELES SOUTH EAST NETWORK



June 26, Cerritos | Book Club: "Tuesdays with Morrie"


MIXED ALUMNI ASSOCIATION



June 3, San Francisco | NCORE 2016 - Mixed Multiracial Social


MONTEREY AREA NETWORK



June 4, Monterey | Hike Jacks Peak with Fellow Bruins


ORANGE COUNTY NETWORK



June 9, Orange | Young Alumni Happy Hour at Valiant Brewery | See All Events


SACRAMENTO NETWORK



June 18, Sacramento | Crocker Art Museum Private Tour - "Andy Warhol: Portraits" | See All Events


SAN DIEGO NETWORK



June 13, Encinitas | Culinary Tour at Bentley's Steak and Chop House | See All Events


SAN FRANCISCO BAY AREA NETWORK



June 25, Stanford | California Clásico: San Jose Earthquakes vs. Los Angeles Galaxy | See All Events


UCLA ALUMNI AFFAIRS



June 9, Culver City | New UCLA Alumni Network Launch Party



June 12, UCLA | Samahang Pilipino Student Graduation



June 12, UCLA | Afrikan Student Union Graduation Celebration



June 12, UCLA | MEChA de UCLA's 43rd Annual Raza Graduation



June 12, Beverly Hills | UCLA Youth Alzheimer's Exposé Night



June 12, UCLA | Asian American Studies Commencement Ceremony






View this email in your browser.
UCLA Alumni Connect, Vol. 15, No. 6, Young Alumni Edition | Other Editions
UCLA Alumni Affairs, James West Alumni Center, Los Angeles, CA 90095
©2016 UCLA Alumni Affairs