JULY 2016 | LOS ANGELES EDITION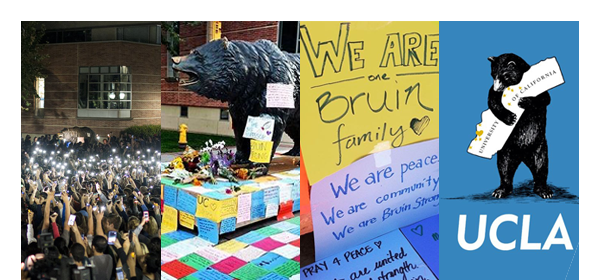 Bruin Unity in the Wake of Tragedy. Immediately following the shooting on June 1, the Bruin community worldwide showed its support and love for the students, staff and faculty affected by the tragic events through symbolic gestures, heartfelt messages and acts of kindness. #BruinStrong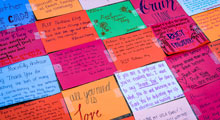 Remembering Professor Bill Klug, M.S. '99
The memory of Dr. Klug was honored in a multitude of ways by the Bruin faithful. From vigils and eulogies to letters and poetry, they expressed their sorrow for this tragic loss and celebrated the life of a fallen colleague, adviser, teacher and friend. UCLA set up The Klug Family Support Fund which directly supports his immediate family.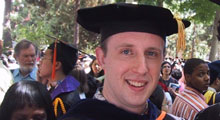 Academic and Career Highlights
Having obtained degrees from Westmont College, UCLA and Caltech, Dr. William Klug became a professor of mechanical and aerospace engineering at the Henry Samueli School of Engineering and Applied Science in 2003. A decorated academic, Klug's research crossed disciplines and his published work made enormous contributions in the field of computational biomechanics.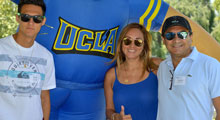 New Bruin Send-off Celebrations
From Orange County to New Delhi, incoming and current students, parents, family members and alumni gather to send off new Bruins to start their collegiate career in Westwood. See their experiences in their own words and photos. Attend a New Bruin Send-off near you this summer.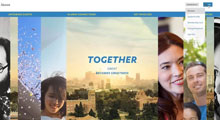 Alumni Website Video Tutorial: Sign In, Update, Subscribe and More
As a UCLA Alumni Association member, did you know you have web access to search the UCLA Alumni Directory, update your profile and subscribe to various Alumni Networks that interest you? Signing in has never been simpler. Watch this video and learn how.





President Obama Announces $70 million Award to Nonprofit Co-Founded by UCLA



Mattel Children's Hospital UCLA Noted for Excellence in Rankings



UCLA Establishes Campus Task Force to Address Campus Violence



Meet the New Members of the Alumni Association Board Headed by L.A. Sparks President, Christine Simmons '98






Mary Papazian '81, M.A. '83, Ph.D. '88 Becomes the 29th President of San Jose State University. Read More in Class Notes





Phil Bangayan '94, M.S. '96 Went from Developing UCLA Athletics' First Website to Creating The Wizarding World of Harry Potter



Looking for a Job? Search Through UCLA One or Connect with Alumni in Your Industry for Opportunities








Three Alumnae Receive the Global Food Initiative 30 Under 30 Award for Trailblazing Solutions to Food Crisis



UCLA Medical Center, Santa Monica Receives Highest Honor for Nursing Excellence



UCLA Basketball and Volleyball Standout Natalie Williams '94 Inducted Into Women's Basketball Hall of Fame



Alumni Association Chair Albert Lemus '91 Welcomes UCLA Extension Certificate Graduates as New Members








Raise Your Voice as a UCLA Advocate, Receive a Lapel Pin and Opportunities to Meet with Elected Officials








Read "Between the World and Me," this Summer's Common Book, with New UCLA Students






Chancellor Block on L.A.'s Bid to Host the Summer Olympics in 2024 and What That Means for UCLA



TFT's Josh Lehrman '08 Co-Creates the Disney Channel's Latest Series "Bizaardvark"







You Can Now Get Low Rate Auto Financing, Thanks to University Credit Union, Our Preferred Auto Lender. For Each Auto Financed, a Donation is Made to UCLA Alumni



Member Perk: This Summer, UCLA Library is Offering to Bring You Curated Reading Lists and Resources





ASIAN PACIFIC ALUMNI OF UCLA



Aug. 7, Monterey Park | New Bruin Send-off Celebration


BEACHSIDE BRUINS NETWORK



July 28, Long Beach | Beachside Bruins General Meeting



Aug. 13, Long Beach | New Bruin Send-off Celebration


BRUIN PROFESSIONALS NETWORK



July, All Chapters | Network Meetings



July 14, Los Angeles | Westside Luncheon



July 30, Beverly Hills | All Chapter Summer Family Picnic


LOS ANGELES DOWNTOWN NETWORK



July 20, Los Angeles | Downtown L.A. Summer Happy Hour


LOS ANGELES SOUTHEAST NETWORK



July 14, Downey | Southeast Bruins Summer Mixer



July 31, Cerritos | Southeast Bruins Book Club: "The Power of Habit"


UCLA LATINO ALUMNI ASSOCIATION



July 23, Torrance | New Bruin Send-off Celebration






View this email in your browser.
UCLA Alumni Connect, Vol. 15, No. 7, Los Angeles Edition | Other Editions
UCLA Alumni Affairs, James West Alumni Center, Los Angeles, CA 90095
©2016 UCLA Alumni Affairs