JANUARY 2016 | SAN FRANCISCO BAY AREA EDITION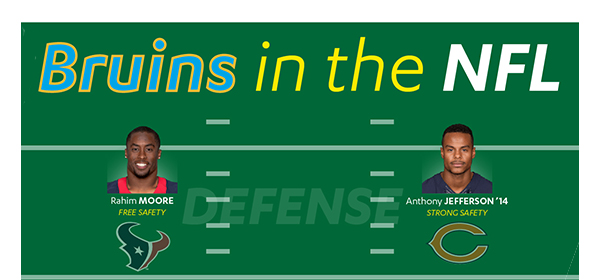 Bruins in the NFL. With the football playoffs just around the corner, here's a visual run down of former UCLA players who currently play in the NFL. See which team your favorite Bruin ended up on and at what position.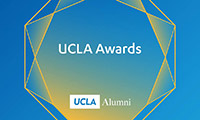 Nominate an Exceptional Bruin
From larger-than-life legends like Jackie Robinson and John Wooden to community heroes like Captain Anita Ortega '82 and Nancy Halpern Ibrahim '80, M.P.H. '93, UCLA Awards are bestowed upon Bruins who have brought pride and honor to the university because of their work. Nominate someone who makes you proud to be a Bruin.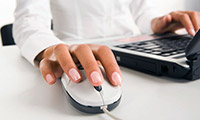 Survey: Creating Meaningful Career Programs
UCLA Alumni Career Programs is deeply committed to developing a robust career resource hub and offering the services, events and programs most important to you. Please take a few minutes to provide your feedback and help us identify the career services and professional development programs that can contribute to lifelong alumni career success.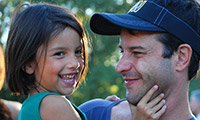 Bruin Woods: Apply by Jan. 31 for the Lottery to Spend a Week in Paradise
Campfires. Counselors for the kids. Swimming. Stargazing. Charming condolets. Chef-inspired meals. Archery. Arts and crafts. Kayaking. Mountain biking. Exclusive and all-inclusive, find your Bruin Spirit in the beauty of Lake Arrowhead at UCLA's alumni, faculty and staff family resort.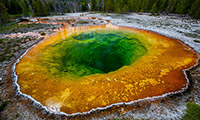 National Parks and Lodges of the Old West
From July 27-Aug. 5. Inspiration, a connection to the past and nature's beauty are the gifts of this 10-day American expedition. From Mount Rushmore and the Black Hills of South Dakota to Yellowstone National Park, Wyoming, you'll travel back in time through buffalo country, and experience the best of the West.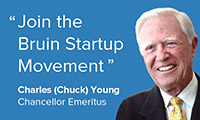 Help Make UCLA the Global Startup Capital by 2020
"My 60-year relationship with UCLA has been a continuing love affair, as I'm sure is the case for most of you. It is that love that has caused me to join the movement to transform UCLA into the global startup leader. Join the UCLA startup movement now." - Chancellor Young





Kiplinger Ranks UCLA at No. 6 for 'Best Value' Public College in 2016



UCLA Men's Water Polo Team Defeats USC to Earn UCLA's 113th NCAA Title



UCLA Faculty and Students Attended Historic U.N. Climate Talks in Paris



Global Forums Strengthen UCLA Alumni and Supporter Networks in Asia



Check Out the December Issue of the UCLA Campaign Newsletter



Chancellor Block and Vice Chancellor Kang Discuss Campus Climate, Issues Facing UC



Class Notes: Former Detroit Lions Running Back and UCLA Alumnus, Mel Farr, Died at Age 70





Alumni Share Their Traditions, Families and Thanksgiving Dinners with International Students



Lambda (LGBTQ) Alumni Association Celebrates New Student Scholars



Alumnus Donates 100% of Book Proceeds to Victims of Paris Attacks



Derek Herrera, M.B.A. '15 Wins Top Prize at First primeUC Competition



Formerly Conjoined Twins Reunite with Their Hospital Team and Visit Pediatric Patients



Russell Westbrook Gives the Single Largest Donation to UCLA by a Former Basketball Player



Q&A: Urban Planner Joan Ling, M.F.A. '82 on the Joy of Teaching, Watching Cat Videos





Hosting or Attending a Dinner for 12 Strangers Will Bring You Back to the Good Old UCLA Days










Access Thousands of Titles in the ProQuest Online Research Library with Blue Level or Higher Alumni Association Membership





SAN FRANCISCO BAY AREA NETWORK



Jan. 9, TBD | Bay Area Bruins Network Planning Meeting



Jan. 15, Mountain View | Cup of Java @ Silicon Valley



Jan. 22, San Francisco | Cup of Java - San Francisco Monthly Networking Event


UCLA PARENT AND FAMILY PROGRAMS



Jan. 30, Various Locations | Coffee Social Day






View this email in your browser.
UCLA Alumni Connect, Vol. 15, No. 1, San Francisco Bay Area Edition | Other Editions
UCLA Alumni Affairs, James West Alumni Center, Los Angeles, CA 90095
©2016 UCLA Alumni Affairs