FEBRUARY 2016 | ORANGE COUNTY EDITION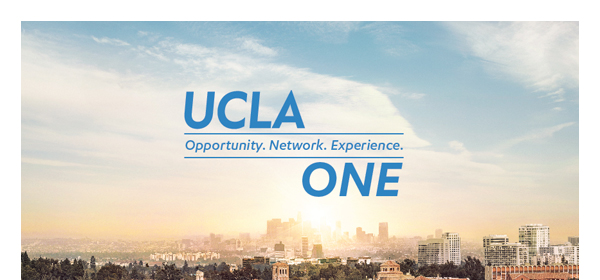 UCLA ONE is your new online community. It's your ONE-stop-shop to find or share job leads, alumni events, mentoring opportunities, peer-driven career advice and easily connect with other Bruins. We need your help to build this community - your community - by posting, sharing and inviting fellow Bruins to join. Signing up is easy and free. You will be amazed by the diversity, vibrancy and generosity of the UCLA global community.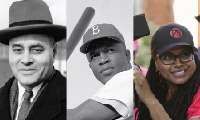 Inspirational Black Bruins
UCLA has a rich history of African Americans who have made significant contributions to UCLA, Los Angeles and society. We've highlighted some individuals who represent a slice of that history, as well as Black Bruins who are making an impact today. They were selected in part by prominent members of the UCLA community dedicated to diversity. Tell us about Black Bruins who have inspired you!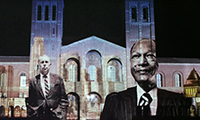 UCLA Awards: Excellence in Blue and Gold
For 70 years, UCLA has paid tribute to its most distinguished alumni and friends whose impact on society has brought great honor to the university. This legacy continues with a new generation. Join us on May 7 to celebrate the next Alumnus of the Year and other award recipients.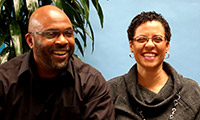 Video: Bruins in Love
Four couples. Two generations. One couch. Hear their endearing stories of how they met and fell in love at UCLA.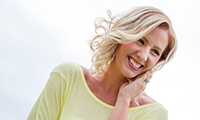 The Day I Realized I Can't Do It All
As a career woman in one of the most cutthroat industries on the planet, Janie Porter '03 thought she had it all figured out. Then she became a parent. Now, with three kids four years old and under, she's realized: "I can't do it all. And that's okay." Read how she's making that work for her, instead of against her.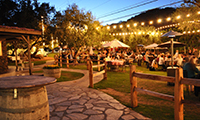 A Toast to You
Malibu Family Wines offers you a chance to connect and mingle with fellow alumni at exclusive events, receive great wine and enjoy benefits. Join the UCLA Alumni Wine Club today!





UCLA Receives Record Number of Applications from Most Diverse Applicant Pool to Date



Michelle King '84 Named New Superintendent of the Los Angeles Unified School District



Bruin Professionals Adopts New Membership Model Giving More Perks to its Members and UCLA



UCLA Herb Alpert School of Music Formally Approved by UC Regents, First Music School in UC



Announcing the New UCLA Pacific Islander Alumni Association, Interested Alumni Invited to Join



UCLA Selected as Site of Olympic Village for L.A.'s 2024 Bid



Westwood Village: O'Hara's Bar, Formerly Maloney's, Closes to Be Replaced By Rocco's Tavern





Mary Papazian '81, M.A. '83, Ph.D. '88 Appointed as Next President of San Jose State University



Multiple Talented UCLA Alumni Named in Annual Forbes 30 Under 30 List



Tali Aires '15 Moves Into an Unexpected Career in Bollywood Dance





Meet and Mingle with Bruins Near You. Sign Up to Attend a Dinner for 12 Strangers



Efrain Talamantes '02, M.D. '08, M.S. '13 Uses Mentorship to Translate Medicine Across Cultures, Classes



Sandy Tesch Wilkins, M.B.A. '15 Utilizes Her Anderson-Acquired Skills for Social Justice Causes Around the World



Former Student Blood Donor, Jorge Sincuir '11, Meets the Blood Donors Who Saved His Life



Andrew Ruesch '11 and Plinio Garcia '82 Are Helping Save Wildlife by Making Stuffed Toy Endangered Animals



Four Bruin Players and Two Coaches to Play on Team USA Softball this Summer



Interested in How UCLA Supports Veterans? Follow UCLA Supports Vets on Twitter





Nominate a Bruin for the Alumni Association Board, One Who Can Lead and Provide Strategic and Financial Oversight to the Organization's Work



Help Select the 2016-17 Alumni Scholarship Recipients by Reading Applications, Interviewing Candidates, or Judging Competitions



Student, Staff and Alumni Volunteers Honor Legacy of Martin Luther King, Jr. at South L.A. Community Center





Join Us for the Popular Oregon Shakespeare Festival Trip Featuring World-Class Theater



Video: Meet the Alumni Scholars Club, Scholarship Recipients Doing Amazing Things On Campus and in the Community








Save More Than 12% When You Purchase Both Water Line and Sewer Protection Program





PACIFIC ISLANDER ALUMNI ASSOCIATION



Feb. 6, UCLA | Inaugural Networking Social


BRUIN PROFESSIONALS NETWORK



Feb. 25, Costa Mesa | UCLA Men's Basketball vs. Cal Game Watch



February, All Chapters | Network Meetings


ORANGE COUNTY NETWORK



Feb. 2, Irvine | OC Young Alumni @ Combatant Gentlemen: Mixer and Behind-the-Scenes Tour



Feb. 20, Orange | Hike @ Peters Canyon



Feb. 27, Irvine | Second Harvest Food Bank


UCLA ALUMNI AFFAIRS






Feb. 6, UCLA | Spirit Squad All Access Reception



Feb. 11, UCLA | Raising Healthy Children






View this email in your browser.
UCLA Alumni Connect, Vol. 15, No. 2, Orange County Edition | Other Editions
UCLA Alumni Affairs, James West Alumni Center, Los Angeles, CA 90095
©2016 UCLA Alumni Affairs