DECEMBER 2016 | INTERNATIONAL EDITION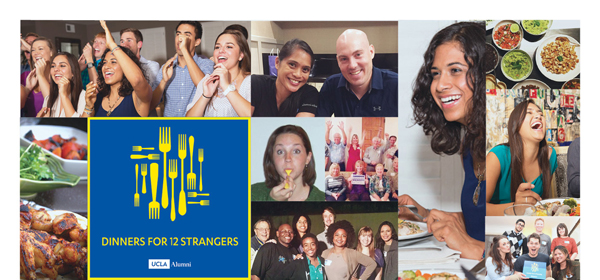 Dinner for 12 Strangers: Host an Evening to Remember - Feb. 25, 26 or March 5. For nearly half a century, Bruins have assembled near campus for laughter-filled evenings of food, conversation and fun. In more recent years, alumni living far from Westwood have rekindled their Bruin spirit by sharing their heart, their hospitality and their food with alumni living nearby. Whether your preference is casual or gourmet, in your home or at a local eatery, the magic will come from the people you meet and the memories you make. Sign up to host a dinner by Friday, Jan. 20. #D12UCLA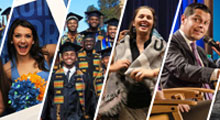 UCLA Alumni Association Annual Report
Fiscal year 2015-16 brought many changes to the UCLA Alumni Association, both financial and programmatic. Through all the changes, the Association recognized and reaffirmed its first priority - to create opportunities for alumni to engage with UCLA and with each other. We hope that you will explore the achievements in this Annual Report with the same enthusiasm and pride with which it was delivered.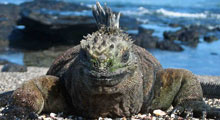 Alumni Travel Video: Galápagos Islands
Explore the islands and habitats of this legendary volcanic archipelago aboard an intimate expedition ship. Wake each day to fresh experiences, use Zodiacs and kayaks to explore the wildlife up-close, hike among the giant tortoises and iguanas, snorkel and swim daily with sea lions, sea turtles and penguins. Book your trip to Darwin's playground today for Sept. 1-10 and receive a $1,000 credit.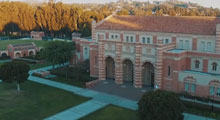 Video: UCLA By Air
Third-year political science and economics student Barry Yang used his drone to shoot aerial footage of campus in the early morning hours, capturing the beauty and spirit of UCLA.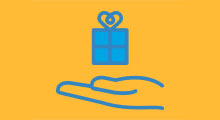 Make Your Year-End Tax Deductible Gift Count
An alumni association is only as strong as its members are willing to make it, so we need your support to keep the momentum going. Please make a tax deductible gift to support Alumni Scholarships, or upgrade your membership to the blue or gold level, or give what you can to the Alumni Association general fund. We promise to make it the gift that keeps on giving.





Kareem Abdul-Jabbar '69 Gets Medal of Freedom at White House






UC President Janet Napolitano and All 10 UC Chancellors Issue Statement on Election Results






Linda Sarna '69, M.N. '76 First Alumna to be Named Dean of the UCLA School of Nursing



In Memoriam: Distinguished Professor of Linguistics Russell Schuh, M.A. '68, Ph.D. '72 Passed Away on Nov. 8; Read More Updates in Class Notes





InsideTrack: UCLA Connects Alumni and Continuing Ed Students to Online Career Coaching | Click Here for a Personalized Experience



Unwrap a Gift Just for Bruins, Endless Opportunities in UCLA ONE. Join Today





UCLA Honors Veterans Who Defended Our Freedom with Their Lives








Mary Lukasiewicz '10 Discusses the Power of Editing in New Sci-fi Drama "Arrival"



Saxophonist Kamasi Washington Credits Musical Success to UCLA Roots








View this email in your browser.
UCLA Alumni Connect, Vol. 15, No. 12, International Edition | Other Editions
UCLA Alumni Affairs, James West Alumni Center, Los Angeles, CA 90095
©2016 UCLA Alumni Affairs