NOVEMBER 2015 | INTERNATIONAL EDITION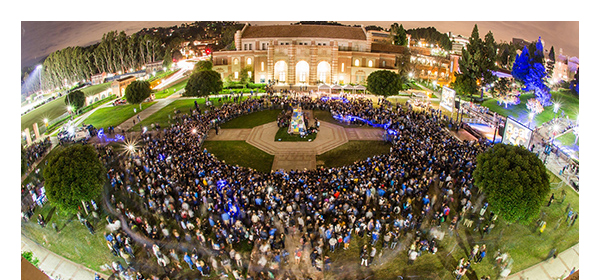 Beat 'SC Bonfire and Rally Livestream - Nov. 24. Let's make it four in a row! Join in the revelry and excitement of this annual tradition as the Bruin Spirit is out in full force. The night will feature amazing student performances, a championship tribute, celebrity guests (like India Carney '15), and the always-entertaining UCLA Football team. Visiting alumni receive front-stage VIP seating. Or enjoy the show online via livestream beginning at 7 p.m. PST.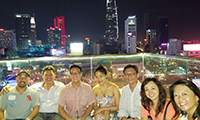 Southeast Asia Network Expansion
Lily Tsau '81, director of international outreach for UCLA Alumni Affairs, just returned from an exciting trip to Southeast Asia. She connected with UCLA alumni and friends in Singapore, Thailand and Vietnam and left inspired by the progress they've made towards alumni engagement and the goals they've set out to achieve.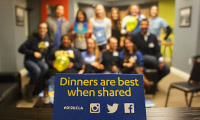 A Dinner for 12 Strangers Like No Other
Anything can happen with 12 strangers. Host a dinner in your region and experience the fun from the head of the table.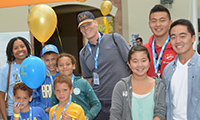 2016 Preview: UCLA Awards and Alumni Day
This spring, the annual UCLA Awards gala will honor the best of UCLA alumni, including our most dedicated volunteers. Nominate an outstanding Bruin for one of the award categories. UCLA Alumni Day is moving to the fall and will feature many exciting events including the relocation of Founders' Rock.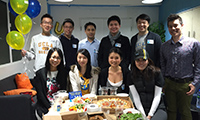 Thanksgiving in Hong Kong
Remember how much fun it was to get together with family and friends for Thanksgiving back in the U.S.? Carry on the tradition in Hong Kong with a non-traditional Thanksgiving - a BBQ!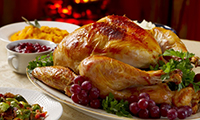 Thanksgiving in Paris
UCLA Alumni France Network is pleased to invite you to a traditional Thanksgiving meal on Thursday, Nov. 26, at a private Bruin residence. Meet alumni new to Paris and catch-up with old friends.
Inaugural Global Forums
Alumni, students parents and friends are invited to attend a Global Forum in Seoul (12/8), Beijing (12/10) or Shanghai (12/12). Meet Chancellor Block, learn about issues of global and local relevance, and network.





UCLA Ranked No. 8 in the World by U.S. News and World Report












In Memoriam: 2010 Poet Laureate Richard Heck and Basketball Star Dave Meyers - Read More in Class Notes



Madame Vice Chancellor Louise Richardson, M.A. '80 Shatters the Glass Ceiling at Oxford










Black Convocation Speaker Christine Simmons '98 Urges Students to Embrace Perseverance, Diversity and Empowerment



Twenty 'Big Bang' Scholarship Recipients Meet the Cast and Crew of the Show











Indonesian Choreographer Eko Supriyanto Shares his Unique Perspective on the Local Dance Scene



Music Critic, Ethnomusicologist and Talent Scout, Jacob Edgar, M.A. '94 Talks About the International Music Industry



Video Report on Project RISHI: Projects that Promote Sustainable Development in Rural India



Leveraging Technology to Train World-Class Surgeons in Central and South America



Cuban Travel Study Program Breaks Down Student, Alumni Misconceptions



Cinematographer, Dean Cundey '68, Discusses Success of 'Back to the Future' Series





BARCELONA NETWORK



Dec. 2, Barcelona | Holiday Cocktails in Barcelona


INDONESIA NETWORK



Nov. 20, Jakarta | Welcome to the City: Bruinite '15


JAPAN NETWORK



Nov. 6, Tokyo | Annual Westwood Reunion in Japan


MEXICO NETWORK



Nov. 7, Mexico City | Welcome to the City: A Unique Art Fair


MADRID NETWORK



Nov. 19, Madrid | Cooking Class and Dinner




UCLA Alumni Connect, Vol. 14, No. 11, International Edition | Other Editions
UCLA Alumni Affairs, James West Alumni Center, Los Angeles, CA 90095

©2015 UCLA Alumni Affairs