MAY 2015 | ORANGE COUNTY EDITION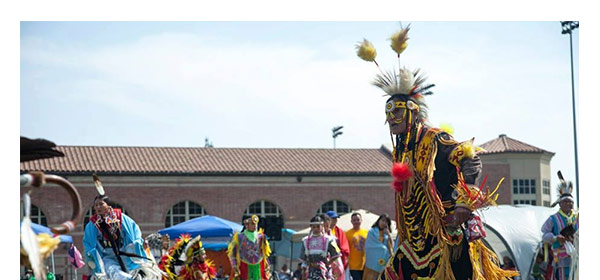 Celebrating Diversity in Unity. From pageants to fundraisers, presentations to performances, UCLA Alumni Diversity Programs is highlighting a month filled with exciting events from the Alumni Associations of American Indian, Latino and Asia Pacific Alumni.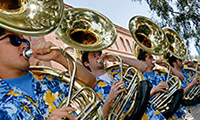 What to Expect at UCLA Alumni Day on May 16
A sumptuous buffet lunch from award-winning UCLA eateries. Thought-provoking insights from distinguished alumni. Seeing campus through the eyes of current students. Inspiration from seven alumni luminaries. A sunset dinner with home-style goodness, free-flowing beverages and mouthwatering desserts. All this and more with parking included. Register today!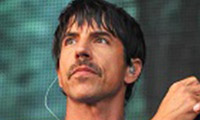 Spring Sing To Honor Anthony Kiedis
The frontman of the Red Hot Chili Peppers will be honored at Spring Sing on May 16 with the George and Ira Gershwin Award for Lifetime Musical Achievement. He joins a long list of legends that include Frank Sinatra, Stevie Wonder and Julie Andrews. Get your tickets today for an unforgettable night.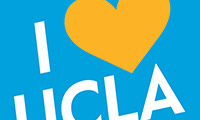 I ♥ UCLA Week - May 10-16
Whether it's sports, the sciences, the arts or the beautiful campus, we all have our reasons why we love UCLA. This week celebrates our Bruin pride through a series of activities that express our collective excellence, philanthropy and spirit. Find out how you can join in the fun.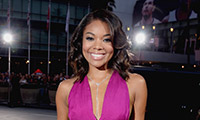 Hollywood Bruins Off the Record
Before most of them were famous, they were Bruins. And while UCLA can't take the credit for launching their careers, it certainly played a role in helping shape their character. Read some of the insightful, witty and hilarious anecdotes these stars shared about their time at UCLA.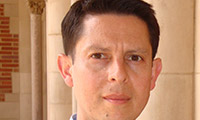 My Last Lecture Award Winner
Voted in by the student body, this year's winner of the My Last Lecture Award is Randall Rojas '97, M.S. '06, Ph.D. '10, from the UCLA Department of Economics. He will deliver what promises to be an inspiring lecture on May 12 in De Neve Auditorium on what he would say if this were his last lecture on earth. Admission is free.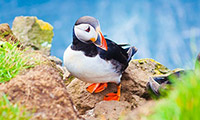 Patagonia and the Antarctic, Jan. 26 - Feb. 15
Discover pristine beauty and abundant wildlife, unspoiled waterfalls, rugged mountains, stunning fjords and glaciers, as well as fascinating ports of call on this 18-night cruise of Antarctica, Tierra del Fuego and Patagonia.




All Alumni Now Members of the UCLA Alumni Association, See What's Changed



Youngsters Listen to 50th Anniversary Commemoration of Martin Luther King, Jr. Speech on Janss Steps



Renowned Entrepreneur, Nathan Myhrvold '79, M.S. '79 to Deliver College Commencement Address



Undergraduate Diversity Requirement for UCLA College Receives Approval



Campus Community and Alumni Celebrate Israeli Independence Day



Lambda (LGBT) Alumni Association Calls for UCLA Boycott of Indiana



A Tough Act to Follow: Dr. G. Jennifer Wilson to Retire After 35 Years at UCLA





Erika Green Swafford, M.B.A. '99 Credits Her Anderson Degree for Her Screenwriting Success





UCLA Students Helps Peer Dress for Success with Career Closet



Photo Gallery: Dance Marathon 2015 Raised $446,157 for Pediatric AIDS



UCLA Grad Student Wins Record Single-Game Earnings on 'Jeopardy'



Famed Quarterback's $1 Million Donation Towards the Wasserman Football Project Establishes The Troy Aikman Strength and Conditioning Center



Got a Child Coming this Fall? UCLA Parent and Family Programs Can Help with Your Transition





Participate in a Genetics Research Survey on How We See 'The Dress'





American Indian Alumni with a New Lens: Pow Wows and Scholarships for Civic Pride



Tradition on All Levels: UCLA Latino Alumni Association Celebrations in May



Asian Pacific Alumni to Honor "Fresh Off the Boat's" Randall Park '97 at Inaugural Gala



Summer Course: International Conflict Resolution in the 21st Century



Architecture and Urban Design's "Drawn" Exhibition Features Alumni Works from 1968-2014



Q&A: Jerry Kang, UCLA's New Vice Chancellor for Equity, Diversity and Inclusion



Janice Kamenir-Reznik's '73, J.D. '82 Photographs Capture Stories of Genocide Survivors for 'One Life at a Time'



New Show "Conference of Champions" Celebrates Stories of Academic Success from the Pac 12 - May 3





Californians Save for College with the ScholarShare 529 Plan - Get Started Today





ALUMNI AFFAIRS



May 29, UCLA | TEDxUCLAWomen


BRUIN PROFESSIONALS



May, All Chapters | Network Meeting


CONEJO VALLEY NETWORK



May 3, Westwood | All SoCal Networks Day at Jackie Robinson Stadium


LATINO ALUMNI NETWORK



May 5, UCLA | Cinco de Mayo Unabridged


ORANGE COUNTY NETWORK



May 5, Irvine | Bruin+PLUS: College Admissions and Federal Student Aid



May 9, Irvine | U.S. Post Office Food Drive



May 12, Newport Beach | OC Bruins Monthly Meeting



May 13, Costa Mesa | UCLA Coaches on the Road - Steve Alford



May 19, Irvine | UCLA Baseball at UC Irvine



June 6, Irvine | Volunteer to Fight Hunger



UCLA Alumni Connect, Vol. 14, No. 4, Orange County Edition | Other Editions
UCLA Alumni Affairs, James West Alumni Center, Los Angeles, CA 90095

©2015 UCLA Alumni Affairs