MARCH 2015 | INTERNATIONAL EDITION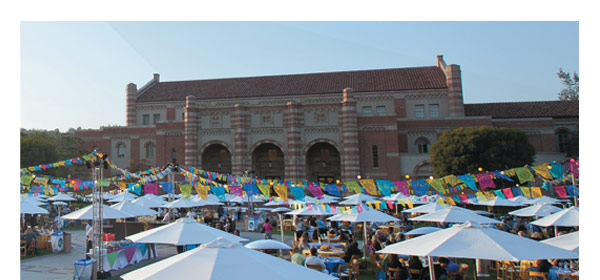 Save the Date May 16 for UCLA Alumni Day. Come share good times and great memories with fellow Bruins. Network with other alumni. Tour campus VIP-style including the Hill and Acosta Center. Celebrate UCLA Awards winners. Gather together for dinner at Wilson Plaza and stay for Spring Sing. Keep an eye out for your official invitation.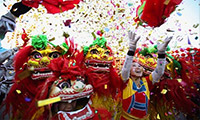 Celebrate Chinese New Year with Hong Kong Bruins - March 17
The UCLA Alumni Hong Kong Network has arranged a scrumptious spring dinner to celebrate the Year of the Ram. There will also be a lucky drawing, games and open mic performances. Register to attend this event that is certain to provide good food and a great time.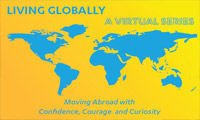 Living Globally II - Once I Arrive
Join UCLA Alumni online at 11 a.m. PST, March 19, as we pick up where Part One of the Living Globally virtual series ended about moving abroad. Three Bruins share their first-hand experiences, tips and insights to make your transition smooth and avoid costly or embarrassing mistakes.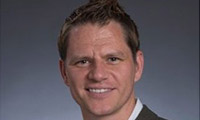 Advancing the Career Center and Your Career
Wesley Thorne, the new executive director of the UCLA Career Center, is excited about the future of the organization. "Everyone has a vested interest in seeing the Career Center succeed, because that means alumni are finding quality jobs and driving up the value of a UCLA degree."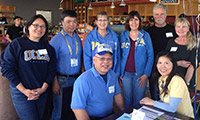 UCLA Parents Get Acquainted at Coffee Socials
On Jan. 31, parents and family members of current UCLA students met in small gatherings for Coffee Socials. Organized by the UCLA Parent and Family Programs, the sixth annual event accommodated more than 1,000 guests in 59 locations worldwide. It's become a popular way for parents to stay engaged from afar, meet likeminded Bruin parents in their region and have a good time wearing their blue and gold.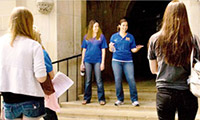 Off the Record: Overheard on a Campus Tour
This time of year is peak season for campus tours of the most applied-to university in the nation. Each tour guide adds a unique charm to their tour by inserting some ad lib jokes, personal anecdotes and off-the-script Bruin trivia. Here's a collection of quotes some students heard on their campus tour.






Major Changes Announced for UCLA Health Sciences and UCLA Health System's Leadership



Chancellor Addresses Campus Community About "Holding Ourselves to a Higher Standard"



15 UCLA Residency Programs Rated Among 10 Best in Western U.S.



Professor and Three Alumni Present Findings on How to Tell When Someone is Lying



Video: Snoop Dogg Talks About Son, Cordell Broadus, Committing to UCLA





Class Notes: See What's Up with Fellow Bruins and Post Your Own Career Updates





Audio: A Salute to UCLA Freedom Riders and Their History-Making Journey, Portraits on Display at James West Alumni Center






Video: Bruins Russell Westbrook and Zach LaVine Headline NBA All-Star Weekend as MVP and Slam Dunk Champ. See LaVine's Amazing Dunks



Video: Joe Bruin Makes Appearance on The Tonight Show with Jimmy Fallon





New Webinar Series: Empower Hour This Month Will Focus on Violence Against Women and Resiliency



Award-Winning Oregon Shakespeare Festival Comes Alive with Exclusive Lectures by UCLA Professor Stephen Dickey





UCLA ALUMNI AFFAIRS



March 4, London | Meet the UK Bruins



March 5, Beijing | UCLA vs. USC Game-Watching Party



March 13, London | All Ivy Winter Reception



March 17, Hong Kong | Chinese New Year



March 24, Paris | Engineering Your Own Happiness



March 26, London | U.S. Alumni Pub Quiz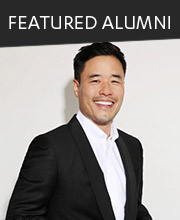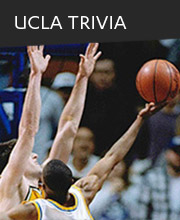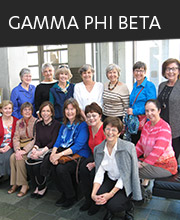 UCLA Alumni Connect, Vol. 14, No. 3, International Edition | Other Editions
UCLA Alumni Affairs, James West Alumni Center, Los Angeles, CA 90095

©2015 UCLA Alumni Affairs