JUNE 2015 | YOUNG ALUMNI EDITION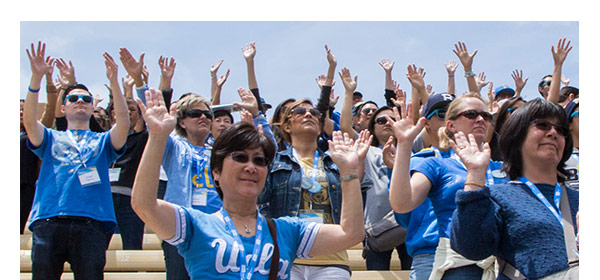 UCLA Alumni Day 2015 Highlights. On May 16, alumni across generations came together with a resounding 8-clap. See photos of the day that reconnected old friends, paid tribute to alumni with outstanding achievements, and highlighted the strength and endurance of Bruin pride. See the video of India Carney's (The Voice) surprise performance.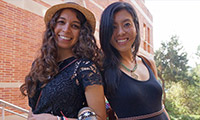 Video: UCLA Award Recipients Share Their Stories
Seven alumni were honored at UCLA Alumni Day for their contributions to their profession, communities and the university. This video provides a glimpse of each person's personal and professional narrative, illuminating the passions that drive them and the courage that serves as an inspiration for us all.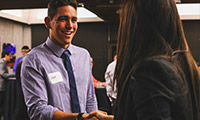 Alumni Mentor Program Goes to the OC
Bruin+PLUS and UCLA Alumni Career Programs invite you to participate in the inaugural Orange County UCLA Alumni Mentor Program. This program pairs alumni together in the region for a career-focused, six-month mentorship. The connections made within this program will shape the future of our alumni and have a tremendous impact on our UCLA community.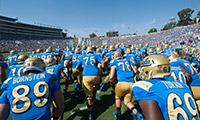 Get UCLA Headlines to Start Off Your Workday
Sign up for the free UCLA Today morning newsletter and make it easier to keep up with the latest exciting research and news from Westwood. Receive emails of the day's top news headlines and a little extra, such as the campus weather forecast, each weekday morning.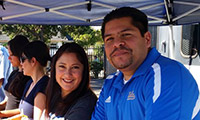 Bruin Networks Expanding
The UCLA Alumni family is proud to introduce 11 new regional networks in California and across the country: Los Angeles Southeast, Channel Islands, Conejo Valley, Bakersfield, Central Valley, Monterey, Spokane, Reno/Tahoe, Kansas City, Nashville and Baltimore. These groups have grown out of a desire to create a UCLA Alumni presence that would connect Bruins with each other and UCLA.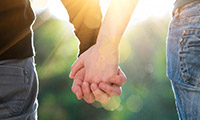 Video: Love Wise - The Science Behind Thriving Relationships
On March 18, Professors Benjamin Karney, Ph.D. and Thomas Bradbury, Ph.D. from The Relationship Institute at UCLA used their engaging style to relay their findings on how to forge fulfilling relationships to a packed house.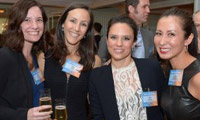 Female Entrepreneurs Flourish in L.A. Stories of Success in E-Commerce - June 2, UCLA
Hosted by Women & Philanthropy, in partnership with Startup UCLA, come hear from UCLA alumnae who have launched successful online businesses and network with other women interested in entrepreneurship in the digital age.





Marion Anderson Donates $100 Million to UCLA Anderson School, Its Largest Gift Ever



UC and Governor Reach Historic Agreement for More Funding, Tuition Freeze for Two Years



David Ryu '99 Becomes the First Korean American to Be Elected to L.A. City Council






UCLA Receives 2015 Energy Efficiency and Sustainability Best Practice Awards



Read Life Updates of Fellow Bruins and Submit Your Own Class Note





Google Hangout On Air: Utilizing Your UCLA Network - June 10






Kerry Edelstein, M.B.A. '02 Combines Market Research Expertise with Media, Entertainment Business





Photos: UCLA Spirit Squad and Coach Mora Join Forces with USC Marching Band and Athletics to Fight Cancer



Q&A: UCLA Search and Rescue Team Doctor Back from Nepal Quake Disaster



Alumna Lindsay Vose's '08 Nonprofit Law Firm Seeks to Make Legal Services Affordable



Michael Gaulden '14 Uses Personal Experience, Poetry to Help Combat Homelessness



Incoming Freshman Wins $25,000 Alumni Scholarship at National Finals Competition




Join the Angel City Games, the Only Multi-Sport Competition for Children and Adults with Physical Disabilities in L.A. - June 19-20, UCLA



Volunteer Spotlight: Ty Hopp, Recipient of the 2015 Alumni Scholars Club Service Award








Randall Rojas '97, M.S. '06, Ph.D. '10 Receives and Inspires at ASC's My Last Lecture Award Ceremony



Video: UCLA Dermatologist Jenny Hu, M.P.H. '07, M.D. '07 Discusses Healthy Living, Healthy Skin



UCLA and XPRIZE Present 'Child-Driven Learning: Tackling the Global Literacy Crisis' - June 2, UCLA



Former UCLA Men's Basketball Players Inspire New Comedy Central Show



Director Valerie Brandy's '11 First Feature Film 'Lola's Last Letter' Premiering at TCL Chinese Theatre - June 5



TFT Alumna Madeleine Holly-Rosing Embraces Steampunk and Crowdfunding for Her Award-Winning Web Comic Series










CHANNEL ISLANDS NETWORK



June 2, Oxnard | Summer Celebration



June 4, Thousand Oaks | Cup of Java



June 8, Thousand Oaks| General Meeting



June 18, Ventura | Bruins Night Out at the Rubicon Theatre


CONEJO VALLEY NETWORK



June 9, Westlake Village | General Meeting


DESERT NETWORK



June 20, Palm Springs | 2015 Palm Springs International ShortFest


LOS ANGELES SOUTH BAY NETWORK



June 1 RSVP, Hollywood | Summer Sounds at the Hollywood Bowl: Multiple Events



June 19, Palos Verdes | South Bay Book Club


ORANGE COUNTY NETWORK



June 6, Irvine | Volunteer to Fight Hunger



June 7, Costa Mesa | OC Bruins at the OC Night Market



June 13, Anaheim | UCLA Night at Angel Stadium



June 27, Dana Point | Bruins at the Beach



June 29, Anaheim | End of Month Dinner - Crazy Chi Mac


PILIPINO ALUMNI NETWORK



June 27, Los Angeles | Pilipino Alumni Banquet


SACRAMENTO COUNTY NETWORK



June 6, West Sacramento | UCLA Alumni Association Night with the River Cats


SAN DIEGO NETWORK



June 6, Escondido | Wine Tasting with Bruin Professionals



June 12, San Diego | Take Me Out to the Ballgame



June 28, Del Mar | Culinary Tour @ Searsucker Del Mar


SAN FRANCISCO BAY AREA NETWORK



June 2, San Francisco | Networking Panel and Event: The Future of Driverless Car Technology



June 12, Mountain View | Cup of Java @ Silicon Valley


WILLIAMS INSTITUTE - UCLA SCHOOL OF LAW



June 7, Los Angeles | T Dance at The Edison



UCLA Alumni Connect, Vol. 14, No. 6, Young Alumni Edition | Other Editions
UCLA Alumni Affairs, James West Alumni Center, Los Angeles, CA 90095

©2015 UCLA Alumni Affairs