JUNE 2015 | INTERNATIONAL EDITION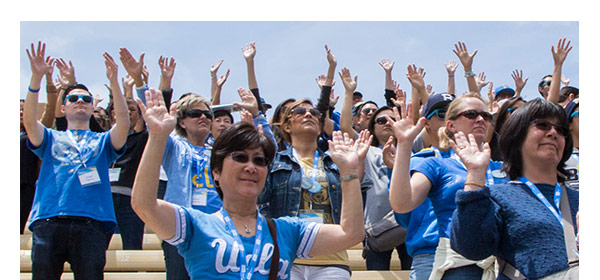 UCLA Alumni Day 2015 Highlights. On May 16, alumni across generations came together with a resounding 8-clap. See photos of the day that reconnected old friends, paid tribute to alumni with outstanding achievements, and highlighted the strength and endurance of Bruin pride. See the video of India Carney's (The Voice) surprise performance.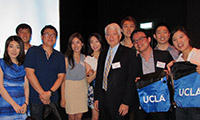 UCLA Leadership to Visit Asia
Chancellor Gene Block will be visiting regions in Asia this summer including Hong Kong, Taipei, Seoul and Tokyo, hosting in each one a Global Forum and Reception. The teaching, research and service that UCLA is committed to occurs throughout the world and UCLA welcomes the opportunity to reach out to our alumni and friends wherever they are.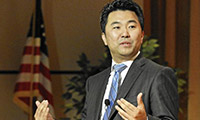 David Ryu '99 Elected to City Council
Ryu is the first person of Korean descent to be elected to the Los Angeles City Council. His new district borders L.A.'s Koreatown, a community that rejoiced when news came of his victory. "Finally, a Korean person has a foot in the door. It feels like someone from my family was elected."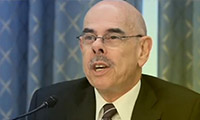 Video: UCLA Award Recipients Share Their Stories
Seven alumni were honored at UCLA Alumni Day for their contributions to their profession, communities and the university. This video provides a glimpse of each person's personal and professional narrative, illuminating the passions that drive them and the courage that serves as an inspiration for us all.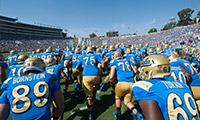 Get UCLA Headlines to Start Off Your Workday
Sign up for the free UCLA Today morning newsletter and make it easier to keep up with the latest exciting research and news from Westwood. Receive emails of the day's top news headlines and a little extra, such as the campus weather forecast, each weekday morning.





Marion Anderson Donates $100 Million to UCLA Anderson School, Its Largest Gift Ever



UC and Governor Reach Historic Agreement for More Funding, Tuition Freeze for Two Years






UCLA Receives 2015 Energy Efficiency and Sustainability Best Practice Awards



Luis Martinez '90 Recounts Evolution of Dining Halls to Better Suit Student Needs



Read Life Updates of Fellow Bruins and Submit Your Own Class Note





Google Hangout On Air: Utilizing Your UCLA Network - June 10








Photos: UCLA Spirit Squad and Coach Mora Join Forces with USC Marching Band and Athletics to Fight Cancer



Q&A: UCLA Search and Rescue Team Doctor Back from Nepal Quake Disaster



UCLA Football Star and Black Pioneer Woody Strode to Be Inducted in American Football Association Hall of Fame



Alumna Lindsay Vose's '08 Nonprofit Law Firm Seeks to Make Legal Services Affordable



Barbara Sahagun '13 Finds Support in Alumni Network and UCLA Community in Advocating for Mother's Return



Incoming Freshman Wins $25,000 Alumni Scholarship at National Finals Competition





Volunteer Spotlight: Ty Hopp, Recipient of the 2015 Alumni Scholars Club Service Award








Video: Love Wise - The Science Behind Thriving Relationships



Randall Rojas '97, M.S. '06, Ph.D. '10 Receives and Inspires at ASC's My Last Lecture Award Ceremony



Video: UCLA Dermatologist Jenny Hu, M.P.H. '07, M.D. '07 Discusses Healthy Living, Healthy Skin













JAPAN ALUMNI ASSOCIATION



June 21, Noon | Barbeque Party; RSVP to Get Location


UCLA INTERNATIONAL INSTITUTE



June 19, Hong Kong | 2015 UCLA Global Forum and Reception in Hong Kong



June 21, Taipei | 2015 UCLA Global Forum and Reception in Taipei



June 23, Seoul | 2015 UCLA Global Forum and Reception in Seoul



June 24, Tokyo | 2015 UCLA Global Forum and Reception in Tokyo


UK NETWORK



July 11, London | Save the Date: International Network Leaders Exchange



July 11, London | Fintech Panel and Wine Tasting Hosted by UCLA VC Fund



July 12, London | Join Team UC for the 2015 British 10K and Send-Off Picnic



UCLA Alumni Connect, Vol. 14, No. 6, International Edition | Other Editions
UCLA Alumni Affairs, James West Alumni Center, Los Angeles, CA 90095

©2015 UCLA Alumni Affairs