JUNE 2015 | SAN FRANCISCO BAY AREA EDITION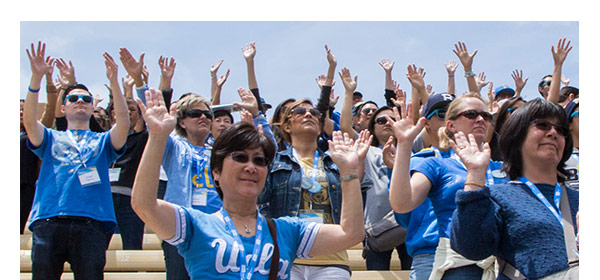 UCLA Alumni Day 2015 Highlights. On May 16, alumni across generations came together with a resounding 8-clap. See photos of the day that reconnected old friends, paid tribute to alumni with outstanding achievements, and highlighted the strength and endurance of Bruin pride. See the video of India Carney's (The Voice) surprise performance.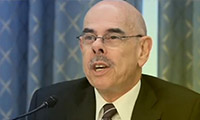 Video: UCLA Award Recipients Share Their Stories
Seven alumni were honored at UCLA Alumni Day for their contributions to their profession, communities and the university. This video provides a glimpse of each person's personal and professional narrative, illuminating the passions that drive them and the courage that serves as an inspiration for us all.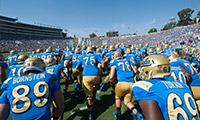 Get UCLA Headlines to Start Off Your Workday
Sign up for the free UCLA Today morning newsletter and make it easier to keep up with the latest exciting research and news from Westwood. Receive emails of the day's top news headlines and a little extra, such as the campus weather forecast, each weekday morning.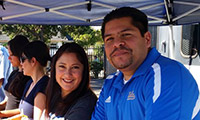 Bruin Networks Expanding
The UCLA Alumni family is proud to introduce 11 new regional networks in California and across the country: Los Angeles Southeast, Channel Islands, Conejo Valley, Bakersfield, Central Valley, Monterey, Spokane, Reno/Tahoe, Kansas City, Nashville and Baltimore. These groups have grown out of a desire to create a UCLA Alumni presence that would connect Bruins with each other and UCLA.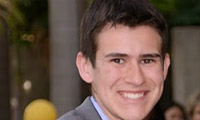 Incoming Freshman Wins $25,000 Alumni Scholarship
New Alumni Scholar, Nolan Gunsolley, was the big winner at the Alumni Scholarships National Finals Competition. He impressed judges at this annual event held on April 26 at UCLA, which drew more than 100 alumni volunteers and the top-ranking UCLA freshmen scholarship recipients to compete for a $10,000-$25,000 award. See photos from this amazing day.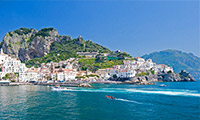 Amalfi Coast, Sept. 1-9
The Amalfi Coast is an idyllic paradise of stately mountains adorned with pastel-painted buildings rising majestically over the Mediterranean Sea. Along with UCLA Classics professor Kathryn McDonnell, discover why the Divine Coast has drawn royalty and celebrities for decades.





Marion Anderson Donates $100 Million to UCLA Anderson School, Its Largest Gift Ever



UC and Governor Reach Historic Agreement for More Funding, Tuition Freeze for Two Years



David Ryu '99 Becomes the First Korean American to Be Elected to L.A. City Council






UCLA Receives 2015 Energy Efficiency and Sustainability Best Practice Awards



Luis Martinez '90 Recounts Evolution of Dining Halls to Better Suit Student Needs



Read Life Updates of Fellow Bruins and Submit Your Own Class Note





Google Hangout On Air: Utilizing Your UCLA Network - June 10






Kerry Edelstein, M.B.A. '02 Combines Market Research Expertise with Media, Entertainment Business





Photos: UCLA Spirit Squad and Coach Mora Join Forces with USC Marching Band and Athletics to Fight Cancer



Q&A: UCLA Search and Rescue Team Doctor Back from Nepal Quake Disaster



UCLA Football Star and Black Pioneer Woody Strode to Be Inducted in American Football Association Hall of Fame



Alumna Lindsay Vose's '08 Nonprofit Law Firm Seeks to Make Legal Services Affordable



Barbara Sahagun '13 Finds Support in Alumni Network and UCLA Community in Advocating for Mother's Return



Michael Gaulden '14 Uses Personal Experience, Poetry to Help Combat Homelessness





Volunteer Spotlight: Ty Hopp, Recipient of the 2015 Alumni Scholars Club Service Award








Video: Love Wise - The Science Behind Thriving Relationships



Randall Rojas '97, M.S. '06, Ph.D. '10 Receives and Inspires at ASC's My Last Lecture Award Ceremony



Video: UCLA Dermatologist Jenny Hu, M.P.H. '07, M.D. '07 Discusses Healthy Living, Healthy Skin



Former UCLA Men's Basketball Players Inspire New Comedy Central Show



TFT Alumna Madeleine Holly-Rosing Embraces Steampunk and Crowdfunding for Her Award-Winning Web Comic Series





Go Solar with SunEdison and Enjoy Immediate Savings on Your Energy Bill, Plus Get an Exclusive $500 Incentive








BRUIN PROFESSIONALS



June, All Chapters | Network Meeting


SAN FRANCISCO BAY AREA NETWORK



June 12, Mountain View | Cup of Java @ Silicon Valley


UCLA VENTURE CAPITAL FUND & UCLA YOUNG ALUMNI PROFESSIONALS



June 2, San Francisco | Networking Panel and Event: The Future of Driverless Car Technology



UCLA Alumni Connect, Vol. 14, No. 6, Young Alumni Edition | Other Editions
UCLA Alumni Affairs, San Francisco Bay Area Edition, Los Angeles, CA 90095

©2015 UCLA Alumni Affairs