JULY 2015 | YOUNG ALUMNI EDITION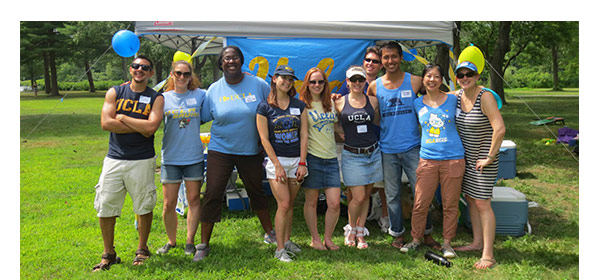 New Bruin Send-Offs. As young alumni, it may not have been that long ago that you felt the excitement of leaving the comforts of home and set out on your collegiate adventure. Join us in welcoming new students to the Bruin family. Help send off incoming freshmen at a BBQ, picnic or game day coming near you from July through September.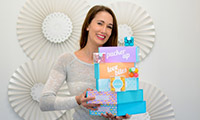 Young Alumni Spotlight: Rosie O'Neill '00, M.B.A. '05
Rosie knows the hardships of owning a start-up. She co-founded Sugarfina, a luxury candy shop, which began as one store in Beverly Hills and will expand to seven stores nationally by the end of the year. Living through the philosophy "life is short, make it sweet," she's enjoying the fruits of her labor which taste like champagne gummy bears and peach bellinis.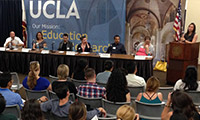 Market Share - July 22, UCLA
Learn from marketing, advertising and public relations professionals about the fascinating and innovative world of marketing. From connecting through traditional and digital outlets to social media, this panel of alumni experts will discuss what's trending and what you need to know to succeed in this industry. Admission is free. RSVP required.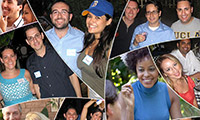 Nachos and Networking
Great food, great company, fantastic conversation. Come connect with fellow Bruins and unwind after work with food and drink. Share your story, build relationships and tap into your professional alumni network.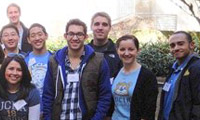 Apply for the Young Alumni Development Council
YADC is a diverse group of alumni who all share a passion for the future of UCLA. As part of this network, you will help engage fellow young alumni to connect with UCLA through special events, and encourage fellow Bruins to give back to UCLA through supporting The UCLA Fund.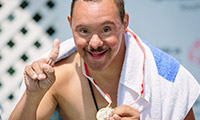 Special Olympics World Games Coming to UCLA
July 25-Aug. 2. For more than 40 years, UCLA has been a proud supporter of the Special Olympics. This year, we're co-hosting the Special Olympics World Games, where more than 7,000 amazing athletes from 177 countries will give it their all. Come back to campus—and bring the whole family—to enjoy and support these inspiring athletes. Admission is free.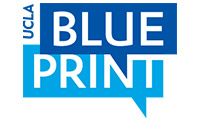 Subscribe to UCLA Blueprint
UCLA Blueprint, a new magazine focusing on the challenges confronting Los Angeles and California, features the work of some of California's best-known writers and highlights cutting-edge research at UCLA and beyond. Blueprint's premier issue focuses on criminal justice - from police racism to sentencing reform.














Juan Felipe Herrera '72, the First Latino to be Named U.S. Poet Laureate



Photos: Happy Birthday Pauley - A Look Back at Half a Century in this Iconic Building



Science Advocate, Shirley Malcom, M.S. '67, Receives UCLA's Highest Honor






Under Construction Like Always - 14 Recent and Ongoing Projects



In Memoriam: Award-Winning Film Composer James Horner '76 and Manson Prosecutor Vincent Bugliosi '64; Read More in Class Notes





How to Start A Business: Entrepreneurship Panel for Young Bruin Alumni - July 14, UCLA









Video: Living Globally III - The Job Search in a New Country





Photos: Honoring Our Heritage - Cultural Graduation Ceremonies at UCLA



Four-Question Survey on How the New Membership Program Can Benefit You



Former UCLA Soccer Players, Coach Represent in Women's World Cup



At 71, Sam Billimoria '15 is this Year's Oldest Graduating Senior: "Learning is a Never-Ending Process"



From Undocumented Fruit Vendor to UCLA Graduate, Walter Mancia '15 is Making the Most of His Opportunities



Esmeralda Garcia '14 Tells the Story of Struggle, Success to Inspire High School Students



Video: Inspiring Interview of Hearing Impaired, Super Bowl Champion Derrick Coleman '12



Daniel Ordonez '11 Founded Thanks Mom Which Honored Single Moms on Father's Day



Join the Fun in the Sun at a Bruin Summer Family Picnic - July 12, Pasadena











Serve as a Task Captain for the 7th Annual UCLA Volunteer Day on Sept. 26





Student Volunteers Use Chalk and Paper to Bring the Bruin Spirit to UCLA Alumni Day and TEDxUCLAWomen





CENTRAL COAST NETWORK



July 11, Paso Robles | Paso Robles Wine Tour


CHANNEL ISLANDS NETWORK



July 25, Oxnard | International Dinner


LOS ANGELES WESTSIDE NETWORK



July 27, Los Angeles | Nachos and Networking 2015


ORANGE COUNTY NETWORK



July 8, Newport Beach | Orange County Bruins Monthly Meeting



July 18, Irvine | Volunteer to Fight Hunger



July 27, Irvine | End of Month Happy Hour - Red Bar and Lounge



Aug. 8, Irvine | 2015 New Bruin Send-Off Celebration



Aug. 12, Newport Beach | Orange County Bruins Monthly Meeting


SAN DIEGO NETWORK



July 18, San Diego | Border X Brewing Beer Tasting


SAN FERNANDO VALLEY NETWORK



July 13, Calabasas | Nachos and Networking 2015


SAN FRANCISCO BAY AREA NETWORK



July 10, Mountain View | Cup of Java @ Silicon Valley



July 12, TBD | Bay Area Bruins Planning Meeting



UCLA Alumni Connect, Vol. 14, No. 7, Young Alumni Edition | Other Editions
UCLA Alumni Affairs, James West Alumni Center, Los Angeles, CA 90095

©2015 UCLA Alumni Affairs