JANUARY 2015 | LOS ANGELES EDITION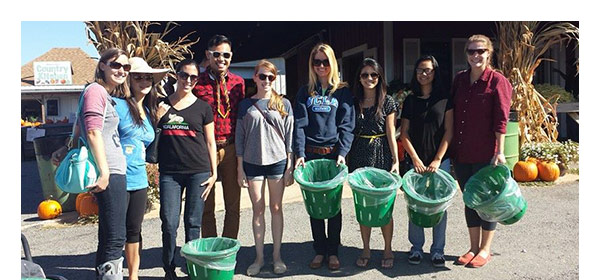 D.C. Bruins show us how it's done. From game-watching parties to soup kitchens to apple picking to laying out wreaths at Arlington, the Washington D.C. Alumni Network has put together a strategy that's made them one of the most active Bruin networks in the world. Using a well thought-out communications plan, they've found success in reaching alumni in the D.C. area.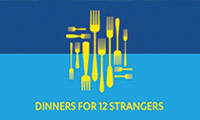 You're Invited to a Dinner for 12 Strangers
Make the most of this opportunity to build new connections and re-engage with the UCLA community! You never know who you'll meet or what possibilities might come your way when you attend an alumni-hosted dinner in your area. Sign up today!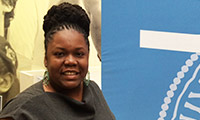 Alumni Association Membership 2.0
Natalee Ellars, senior director of marketing and membership, is excited about the new membership model. Having overseen the membership program for more than four years, she's been preparing for the next step in its evolution which brings more value offerings, an enhanced technological user experience and increased alumni engagement.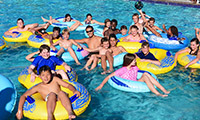 Bruin Woods Priority Placement: Registration Deadline Feb. 1
Let this be the year you begin a Bruin Woods tradition. Apply now to spend a week in paradise at UCLA's exclusive, all-inclusive, alumni, faculty and staff family resort in Lake Arrowhead.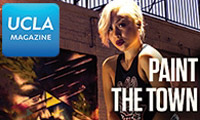 Paint the Town
From robot to @Hueman_, find out why getting laid off was the best career move Allison Torneros '08 ever made, and how she's making giant splashes in the art scene. Exclusively in the UCLA Magazine iPad app. Download it now at the iTunes Store.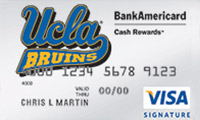 Show Your Pride
Get a $100 cash rewards bonus offer with the only UCLA Alumni Association credit card. Earn more cash back for the things you buy most. You can get 1% cash back everywhere, every time; 2% cash back at grocery stores and 3% cash back on gas. Learn more!





Task Force Updates from the UCLA Alumni Association Board of Directors



Men's Water Polo Beats USC to Claim UCLA's 112th National Championship






Meet UCLA's Recently Appointed Discrimination Prevention Officers


Alumni Association Board Member, Sally Lew '70, and Former Executive Director, John Kobara '78, Receive Joint Affinity Group of Southern CA Leadership Awards



UCLA Pilipino Alumni Scholarship Renamed After Former Director and Student Counselor, Lovell Sevilla '89



Satellite Designed to Conduct Research on Space Weather, Built Entirely at UCLA





Spirit Squad All Access Reception at Pauley Pavilion, Feb. 28



A New Thanksgiving Tradition is Born, Alumni Hosts and International Students Give Thanks





Holiday Toy and Sneaker Drive Hosted by Bruin Matt Barnes and Produced by Bruin Legends Group: Christine Simmons '98, Toby Bailey '98, Ryan Bailey '01, Tyus Edney '97 and Jelani McCoy



UCLA Alumni Los Angeles Southeast Network Annual Teddy Bear Drive Delivered Hundreds of Stuffed Animals to Mattel Children's Hospital





Alumni Working in Entertainment Invited to Tell Aspiring Students About Their Industry - Jan. 28, UCLA



One Bus, One Cause: Help Paint a Mural at an Elementary School for Martin Luther King Jr. Day of Service - Jan. 19, Los Angeles





Sail the Mediterranean with a Distinguished History Professor, Oct. 12-23



Video Highlights: Women Breaking Barriers: Bruin Tech leaders and Entrepreneurs



Terrence Roberts, M.A. '70 Reflects on His Struggle to Attend an All-White High School as One of the Little Rock Nine



Julie Heinrich '07 Shares Her Recipe for Sustaining a Healthy Lifestyle



Q & A with Spring Sing Alumna Gabrielle Wortman '11 About Her Band Smoke Season






Ana Lily Amirpour, M.F.A. '10 Receives Gotham Independent Film's Breakthrough Director Award





UCLA PARENT & FAMILY ASSOCIATION



Jan. 31, Various locations | Parent & Family Coffee Social Day


UCLA STUDENT AFFAIRS



Feb. 6, UCLA | Journey to Change: From the Freedom Riders to Ferguson


UCLA ALUMNI AFFAIRS



Jan. 11, UCLA | All SoCal Networks Men's Basketball Pre-Game Party



May 16, UCLA | Save the Date: UCLA Alumni Day


VENTURA COUNTY NETWORK



Jan. 13, Ventura | New Year, New Name Launch Party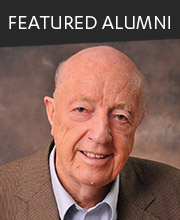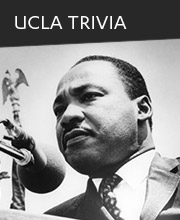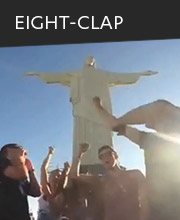 View this email in your browser.
UCLA Alumni Connect, Vol. 14, No. 1, National Edition | Other Editions
UCLA Alumni Affairs, James West Alumni Center, Los Angeles, CA 90095
©2015 UCLA Alumni Affairs