FEBRUARY 2015 | INTERNATIONAL EDITION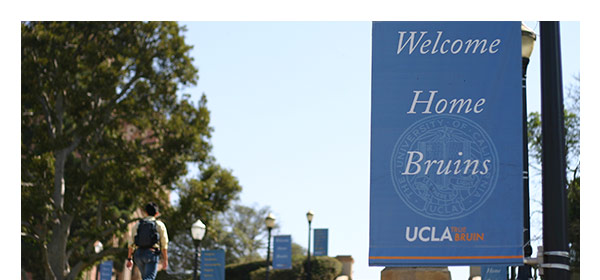 What Can You Do in a Day at UCLA? From academic and cultural offerings, to traditional landmarks and new additions to the campus, there are so many things to see and do. Here is a taste of what you can enjoy on your next trip back to your alma mater. Save the date May 16 for UCLA Alumni Day.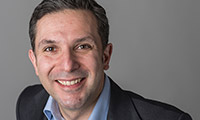 From Local to Global: An Unintentional Journey
Even during his days at UCLA, John Arboleda '96 had a strong passion for traveling and education. Since then, he's been to more than 40 countries and is recognized as an expert in the international education arena. He's currently the UCLA Barcelona Alumni Network contact but the road to this point took many unconventional turns.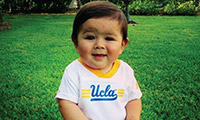 Alumni Class Notes
Whether it's about career or relationship advancements, or the announcement of a birth or passing, check out the life changing experiences of fellow Bruins and share your own class note.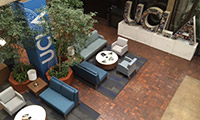 The Alumni Living Room at the Heart of Campus
The James West Alumni Center, located between Pauley Pavilion and Ackerman Student Union, is undergoing a renovation to provide a more welcoming and relaxing space that returning alumni can proudly call home. See what's changed and be sure to stop by on your next visit to campus.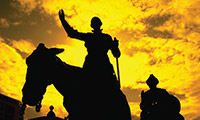 Paradores and Pousadas, Sept. 3-17
UCLA English professor Michael Allen enhances what is a distinctive small group journey through the Iberian Peninsula to the intimate lodgings of Spain's paradores and Portugal's pousadas: medieval monasteries, historic fortresses and stately palaces, each reflecting the spirit of its region.





UCLA's Akeem Ayers and Matthew Slater '07 Help Patriots Win the Super Bowl



Audio: Lost Recording of Martin Luther King, Jr. 1965 Speech at UCLA Uncovered by Archivist



UCLA Receives Record Number of Applications for Fall 2015, Most in the Nation



$10 Million Bequest from Gordon Smith '63 Funds Scholarships at Graduate School of Education and Information Studies



The Legacy of Henry Waxman '61, J.D. '64, Who Recently Retired from Congress After 40 Years



UCLA Student Groups Hold Vigil for Victims of Charlie Hebdo Attack



UCLA Engineering Receives $2.5 Million Donation from Mukund Padmanabhan, M.S. '89, Ph.D. '92








MLK Day of Service: Students and Their Alumni Mentors Painted Murals at an Elementary School



Mohini Bhardwaj '08 to be Inducted into USA Gymnastics Hall of Fame





UCLA Hosts Conference on the Economic Rise of Asia-Pacific Region



From the Globes to SAG to Oscars, Here's Your Bruin Connection to Movie Award Season



Chancellor Block Op-Ed: Funding Two Years of College is a Small Price to Pay to Get Educated Workers





Experience the Magic of Germany's Christmas Markets, Dec. 4-6; RSVP by Feb. 9





FRANCE NETWORK



April 12, Paris, France | Save the Date: Bruin Gathering at Disneyland Paris


UCLA ALUMNI AFFAIRS



Feb. 28, March 7 & 8, Various | Attend a Local Dinner for 12 Strangers



May 16, UCLA | Save the Date: UCLA Alumni Day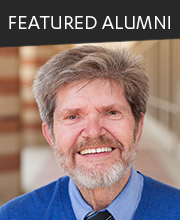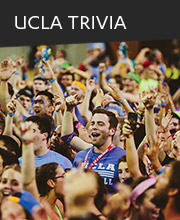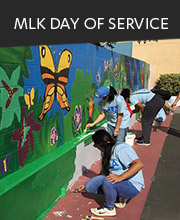 UCLA Alumni Connect, Vol. 14, No. 2, International Edition | Other Editions
UCLA Alumni Affairs, James West Alumni Center, Los Angeles, CA 90095

©2015 UCLA Alumni Affairs