NOVEMBER 2014 | SAN FRANCISCO BAY AREA EDITION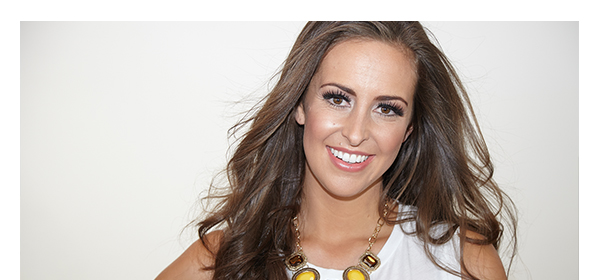 Women Breaking Barriers: Bruin Entrepreneurs and Tech Leaders - Nov. 6, San Francisco. The Valley Girl Show host, Jesse Draper '06, will interview a panel of successful Bruins who have crossed the barrier of male-dominated fields as tech industry leaders and entrepreneurs. They'll discuss challenges they've had to overcome and inspire you with their perseverance and dexterity. Register by Oct. 31 at only $10.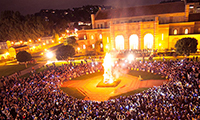 Beat 'SC Bonfire and Rally Livestream - Nov. 20
A time honored tradition, the Bruin fire rages on as we rally our team to victory against our longtime rivals. Alumni are invited to enjoy the show, featuring student performers, recent championship teams, and Coach Mora and the UCLA Football team, by viewing it online through the YouTube livestream. Be sure to join the discussion at #beatsc.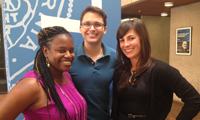 Parent and Family Programs Joins the Alumni Team
Led by senior director, Maisha Beasley, this team of three recently joined UCLA Alumni Affairs and will continue to serve as the primary point of contact for parents and family members of more than 29,000 undergraduate students. Similar to the work of Alumni Affairs, they work to keep families connected to the university in hopes it will lead to lifelong engagement.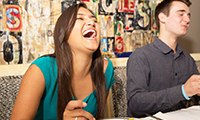 Host a Dinner for 12 Strangers
Hosting or co-hosting a dinner introduces you to fellow Bruins in your area. For more than 45 years this UCLA tradition has brought alumni, faculty and students from all generations together to enjoy good food and great conversation. Sign up to host today!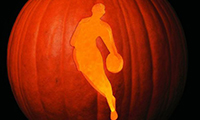 Homecoming Weekend - Oct. 31, Nov. 1
Friday and Saturday are jam packed with Bruin Spirit. On Halloween night, come to the James West Alumni Center for a Homecoming Pre-game Party at 5 p.m. before the first Men's Basketball game vs. Azusa Pacific. Friday also marks the start of Parents' Weekend. On Saturday, head over to the Rose Bowl for the Homecoming game against the Arizona Wildcats.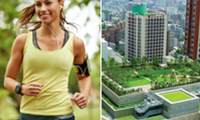 Expert Insights in Sustainability and Fitness
Whether you are interested in improving the health of the planet or the people who live on it, learn from experts! Watch UCLA Extension Sustainability and Fitness Instruction webinars. Bonus: Drawing for one course up to $525. Don't wait. Register now!





Subscribe to the Alumni YouTube Channel, Watch Livestreams, Lectures and Other Campus Happenings



Ann Wang '13 and Jessica Willison's '13 Startup, Enrou, Wins Forbes Pressure Cooker $400,000 Grand Prize



Alumni Association Board Vice Chair Christine Simmons '98 Named President and Chief Operating Officer of L.A. Sparks



Dr. Roman Macaya, Ph.D. '93 Appointed Costa Rica's Ambassador to U.S.



Video: Dr. Anne Rimoin, M.P.H. '96 is the Virus Hunter: The Woman Who Chases Ebola



Judge Rules in Favor of Conference Center Project in Lawsuit



Gift from International Businessman will Propel Japanese Studies at UCLA





Submit Your Class Notes of Alumni Achievements, Life Changes, Announcements






UCLA Pilipino Alumni Name Dedicated on New UCLA Scholarship Endowments Wall



Brandon Crawford is the First Bruin Shortstop to Hit a Grand Slam in MLB Post Season History








Nine Alumni and Three Faculty Nominated for L.A. STAGE Alliance Ovation Awards



Did You Know that the Adviser for The Big Bang Theory is UCLA Professor David Saltzberg?





Member Benefit: Free Access to Proquest Research Library and More





BLACK ALUMNI NETWORK



Jan. 5-9, Bahamas | UBAA Cruise to the Bahamas


SAN FRANCISCO BAY AREA NETWORK



Nov. 6, San Francisco | Women Breaking Barriers: Bruin Entrepreneurs and Tech Leaders



Nov. 13, Palo Alto | 6th Annual UCLA-Cornell Mixer


UCLA ALUMNI AFFAIRS



Nov. 22, Pasadena | Bruin Bash: UCLA vs. USC



Nov. 28, Pasadena | Bruin Bash: UCLA vs. Stanford



Jan. 31, UCLA | Save the Date: UCLA Alumni Leaders Conference



May 16, UCLA | Save the Date: UCLA Alumni Day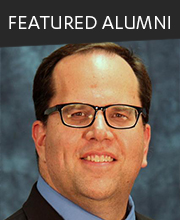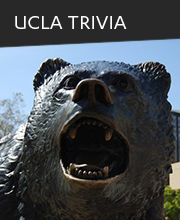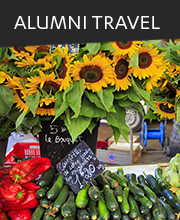 View this email in your browser.
UCLA Alumni Connect, Vol. 13, No. 11, Bay Area Edition | Other Editions
UCLA Alumni Affairs, James West Alumni Center, Los Angeles, CA 90095
©2014 UCLA Alumni Affairs