MAY 2014 | INTERNATIONAL EDITION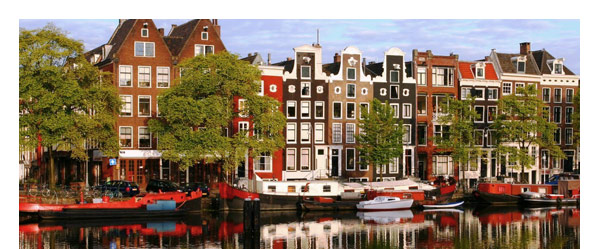 UCLA is coming to Amsterdam. Bruins in the Netherlands and surrounding regions are invited to a luncheon on Sunday, May 25, noon-2:30 p.m., at the National Maritime Museum, hosted by top UCLA officials. Hear about current news on campus and stories impacting the university. Get to know the Bruins in your area and find out ways to stay connected with UCLA from abroad. Admission is free.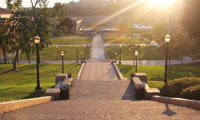 Affinity Alumni Converge on Campus May 17
Hundreds of Bruins from 12 affinity groups will return to campus, be treated to a day filled with Bruin experiences and celebrate during UCLA's inaugural affinity-based reunion. They will tour the new Pauley Pavilion, experience how things have changed on campus and participate in unique Affinity program sessions. The daytime activities conclude with the vibrant and historic launch of the UCLA Centennial Campaign.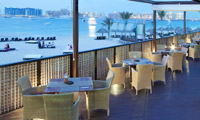 United Arab Emirates Networking for Bruins, May 3
UAE Bruins are working to build a strong network. Find and "like" us on Facebook. Then join us on May 3 to meet and mingle. Enjoy the camaraderie and share ideas for future events.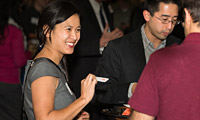 Bruins in Indonesia
UCLA has an extensive global network, which includes dozens of alumni living and working in Indonesia. With 250 million Indonesians, the best way to find fellow Bruins is to join the UCLA Indonesia Alumni Network to build and engage your local Bruin community.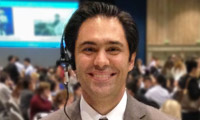 Taking Careers to the Next Level
Alumni Career Programs, led by Nick Theodorou '98, is in the midst of a period of innovation, outreach and expansion. As the primary resource for alumni networking opportunities, the team is focused on connecting alumni to students, academic departments and other alumni to foster a global community of Bruins helping Bruins. Learn how you can take advantage of this resource.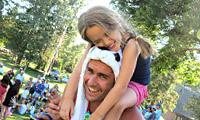 Book Now to Begin a Bruin Woods Tradition
Have you ever wanted to know what really happens at Bruin Woods? Three families unfurl a blue and gold carpet of welcome.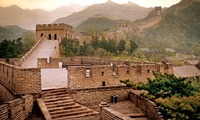 Secrets of China and the Yangtze River, Oct. 13-27
Become lost in wonder of the Forbidden City, the Great Wall and behold such treasures as the Terra Cotta Warriors. Explore China's mystique where historic landmarks meet breathtaking countryside. Marvel at the Three Gorges as you cruise the scenic Yangtze River.





UCLA Launches Joint Venture with Chinese Firm to Open Sophisticated Lab in Shanghai



UCLA Center for World Health: Experts Ponder How to Achieve Global Access to Quality Health Care



Breakthrough Therapy Allows Four Paraplegic Men to Voluntarily Move Their Legs






UCLA Student Government Leaders Present at White House Conference on Sexual Assault



Alumni Congressman, Producer and Members of Linkin Park Honored at UCLA Environment Gala



Erick Quintero '13 Lands Spanish Media Internship for the White House



UCLA Co-Authors Study Examining Why Asian American Kids Excel. It's Not 'Tiger Moms.'





Major Indian Companies Hiring from Global Business Schools Like UCLA





Photos: Multigenerational Bruins, Prospective Students Gather at the Alumni Center for Bruin Day






Students Use Alternative Spring Break to Volunteer in Various U.S. Cities and Abroad





Diversity Alumni Networks Host Welcome Events to Support Newly Accepted Students





Where Are You Vacationing Next Year? Get a Sneak Peek of Alumni Travel 2015.



Neville Garrick '72 and Helen Singleton '74, Who Helped Paint The Black Experience Mural in 1970, Return for Its Unveiling



Professor Inspires Students to Create Rap Videos and Parodies About Chemistry







June 10, London | All-UC Alumni Wine Tasting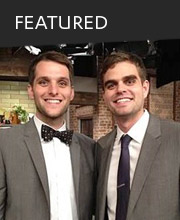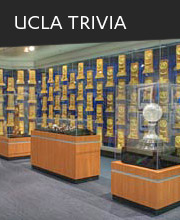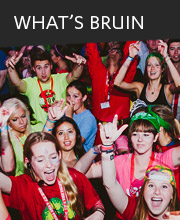 View this email in your browser.
UCLA Alumni Connect, Vol. 13, No. 5, International Edition | Other Editions
UCLA Alumni Affairs, James West Alumni Center, Los Angeles, CA 90095