JULY 2014 | INTERNATIONAL EDITION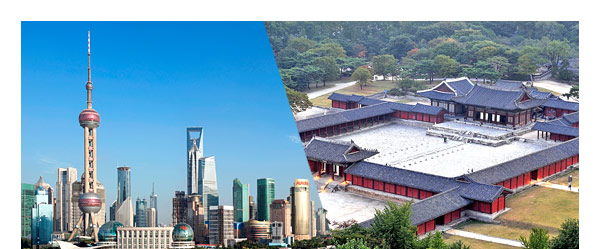 UCLA in Asia. Join the UCLA Chancellor and other Bruin delegates when they visit Shanghai on July 4 and Seoul on July 5 to meet Bruins in the community, share news from campus and talk about the exciting Centennial Campaign celebrating UCLA's 100th year in 1919. It's a great opportunity to meet Bruins in your community.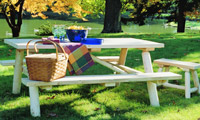 UC Alumni Picnic in London, July 13
This fun-filled day at Hyde Park offers lawn bowling, games and delicious food and drink. You can also join Team UC for the British 10K London Run, raising money for student scholarships, and will end up joining the picnic.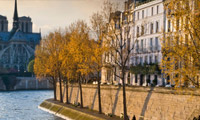 Picnic and Night Walking Tour in Paris, July 3
Join fellow UCLA alumni and new Education Abroad students for a picnic at Ile de St. Louis followed by an evening walk through history-filled landmarks of Paris, guided by UCLA Professor Teo Ruiz.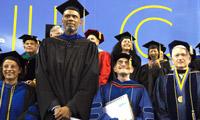 Commencement 2014 Highlights
Surprise speaker Kareem Abdul Jabbar '69 took to the podium alongside Nobel Laureate Randy Schekman '71 and Chancellor Gene Block at the College of Letters and Science ceremony. Watch the full Commencement video.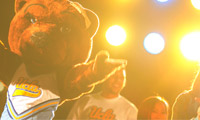 New Bruin Send-offs
All alumni and friends are welcome to join us in welcoming new students to the Bruin family at a picnic in London's Hyde Park on July 13 and at The Sail in Singapore on July 27.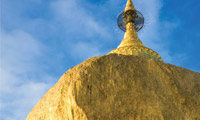 Unveil the Mysteries of Myanmar, Oct. 28 - Nov. 10
With timeless traditions, join popular UCLA travel lecturer Peter Narins for a journey of deep discovery and reward. Begin in Yangon, touring the downtown area including revered Shwedagon Pagoda, a wonder of the religious world and Kipling's 2,500-year-old golden mystery.





UCLA Partners with Hong Kong University of Science and Technology for Research






Mexican Consul General Enthusiastic About Collaborating with UCLA



Entertainment Industry Icon and Philanthropist Receives UCLA's Highest Honor



UCLA Ranks #19 Among U.S. Computer Science Graduate Programs



Robert Freedman '79 Musical Wins Four Tonys Including Best Musical



After Two Decades Westwood's Last Newsstand Closed for Business



School of Dentistry's Gary Parker, D.D.S. '77 Receives UCLA Medal for His Humanitarianism



Archbishop Gintaras Grusas '83 Newly Confirmed by Pope into Congregation of Clergy





A Special Thank You to the Outgoing UCLA Alumni Association Board of Directors



Co-Founded by Alumnus Dr. Bill Dorfman, the LEAP Foundation Teaches Youth Valuable Life Skills





UCLA International Students Struggle to Find Jobs Due to Visa Complications





Graduating Mother of Three from Compton Sets a Valiant Example



Super Bowl Champ Derrick Coleman '12 Gives His First Class Seat to Marine



Video: George Takei '60, M.A. '64 Narrates His Personal Journey from the Internment Camp to Star Trek to Gay Rights Activist



UCLA Men's Basketball Guard Bryce Alford Performs Soccer Trick Shot





Support Bruin Veterans, Get Involved with the UCLA Veteran's Network



Were You a Part of the UCLA Radio Family as a Student? Join the UCLA Radio Alumni Network








Share in the New Student Experience By Reading This Year's Common Book "I Never Had It Made" by Jackie Robinson








SINGAPORE NETWORK



July 27, The Sail, Singapore | New Bruin Send-off


UK NETWORK



July 13, London | New Bruin Send-off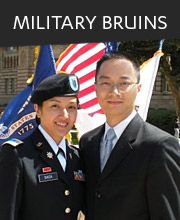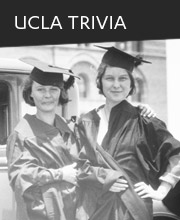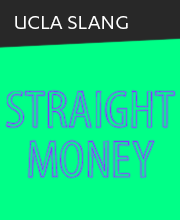 | | | |
| --- | --- | --- |
| | [[member_thankyou]] | |







UCLA Alumni Connect, Vol. 13, No. 7, International Edition | Other Editions
UCLA Alumni Affairs, James West Alumni Center, Los Angeles, CA 90095
©2014 UCLA Alumni Affairs