AUGUST 2014 | NATIONAL EDITION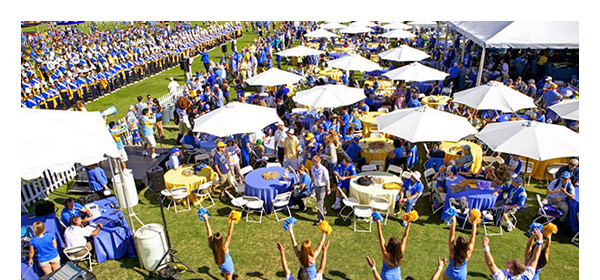 UCLA Football is back and the celebration has begun. Whether it's home or away, UCLA alumni are gathering before each game for food, drink and Bruin camaraderie. Starting in Charlottesville, Va., Bruin Bash kicks off the official pregame party and continues on for every Saturday road game. At home, there's nowhere else where you'll find more spirited Bruins than at Bruin Bash @ the Rose Bowl. No matter where the game is, UCLA alumni are throwing the best pregame party in town.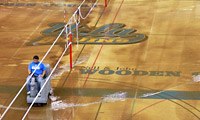 Water Main Break Floods UCLA
On July 29, a water main rupture on Sunset Blvd. sent water gushing through several facilities on campus. Pauley Pavilion sustained extensive damage as did cars trapped in Lots 4 and 7. No injuries were reported. Educational facilities were not damaged.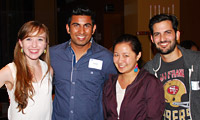 Nachos and Networking: A Bruin Summertime Tradition
As the summer hits full swing, alumni take time from the daily routine to reinvigorate their UCLA spirit. Read more to discover the simple three-word formula that energizes successful Bruin connections.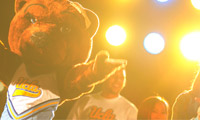 New Bruin Send-off Celebrations
Welcome UCLA's newest Bruins at a local send-off party. It's a day for UCLA students, alumni and parents to come together to make new friends and join in celebrating the Bruin family.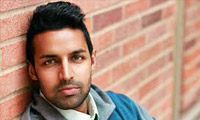 Classic Case of Bruins Helping Bruins
The talented creator of "Keeping Up with the Guptas" Sunny Tripathy '12 uses the alumni connections he made at UCLA's Entertainment Networking Night to propel his career, striking a TV deal with 20th Century Fox to produce a comedy series about his personal and family experiences.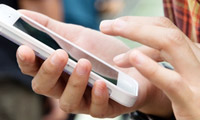 Let Your Fingers Do the Scrolling
Since UCLA launched its mobile app, thousands of students, alumni and visitors have used it to access the campus directory, maps, events, news and social media updates in real time. Find out how this free app can serve you.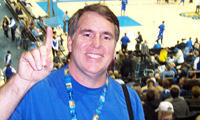 Riding a Hot Streak from Vegas
This fall, the UCLA vs. USC game will be Michael Bartlett's '90 200th consecutive home football game, dating back to 1982. It's quite the streak considering he's lived in Las Vegas since 2005. And now as the first president of the new Las Vegas Alumni Network, he's reigniting the Bruin spirit with the same passion and commitment.








UCLA Hospitals Ranked 1st in California and 5th in the Nation in U.S. News' Survey



Chancellor Travels to Europe, Middle East, Asia and South America to Engage Alumni Abroad



Mo Martin '05 Eagles the Final Hole to Win the Women's British Open



UCLA to Develop 'Brain Prosthesis' to Help Brain-Injured Patients Recover Memory



Campbell Hall Construction Gives Academic Advancement Program Room to Grow











Gulf War Vet Anthony Allman '08 Improves the Lives of Veterans On and Off Campus





Bruins Top the Volunteer Pool for Public Service Group City Year





Cape Town, Robben Island, Victoria Falls – Discover the Extraordinary Treasures of Southern Africa



Become a Member and Save 10% on UCLA Extension Classroom and Online Courses








NEW YORK TRI–STATE NETWORK



Aug. 9, New York | Pac-12 Softball in Central Park



Aug. 16, New York | Pac-12 Softball in Central Park



Aug. 19, New York | Book Club



Aug. 23, New York | Pac-12 Softball in Central Park - Last Game!


UCLA ALUMNI AFFAIRS



Aug. 19, Oxnard | Nachos and Networking



Aug. 30, Charlottesville, Va. | Bruin Bash



Nov. 1, Pasadena | Save the Date: Homecoming, Football vs. Arizona



May 16, 2015, UCLA | Save the Date: UCLA Alumni Day


WASHINGTON, D.C. AREA NETWORK



Aug. 9, Washington, D.C. | Volunteer with D.C.'s At-risk and Homeless Youth



Aug. 15, Arlington | Rosslyn Outdoor Film Festival, "Miss Congeniality"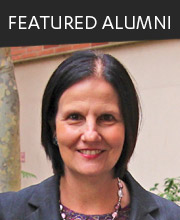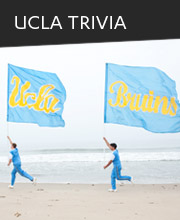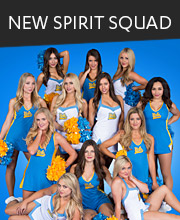 | | | |
| --- | --- | --- |
| | [[member_thankyou]] | |








UCLA Alumni Connect, Vol. 13, No. 8, National Edition | Other Editions
UCLA Alumni Affairs, James West Alumni Center, Los Angeles, CA 90095
©2014 UCLA Alumni Affairs