APRIL 2014 | YOUNG ALUMNI EDITION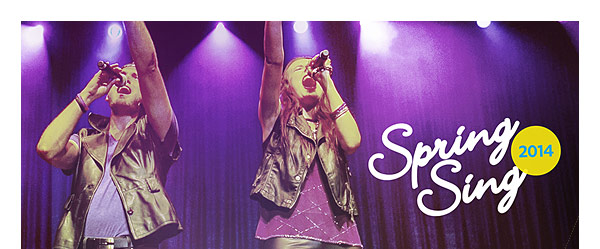 Spring Sing returns honoring Alanis Morissette. UCLA's oldest and greatest musical returns to Pauley on May 16 and will honor Gershwin Award recipient Alanis Morissette. Get your alumni presale tickets through Ticketmaster on April 15-16. Visit the Spring Sing YouTube channel and relive your favorite moments.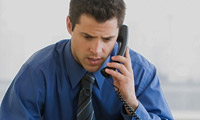 Event: The Art of Managing Up - April 15, Irvine
Learn how to leverage your value with your superiors, whether it's in the form of recognition, resources or a raise. A panel of experienced alumni will discuss the art of managing up in the workplace, followed by a networking session geared for young alumni. Admission is free.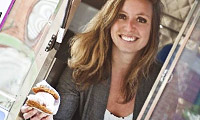 Bruin Foodies: An Evening With Coolhaus CEO Natasha Case - April 23, Culver City
This first installment of the foodie series features Natasha Case M.Arch. '08, founder of Coolhaus, a rapidly-growing, innovative gourmet ice cream business. Hear how she found success through farchitecture, watch an ice cream making demonstration and indulge in a tasty treat.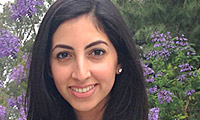 Young Alumni Spotlight: Nora Hakkakzadeh
One would be hard pressed to find a Bruin as committed and passionate about the environment as Nora Hakkakzadeh '10, M.A. '13. With degrees in environmental science and urban planning, she shared with us the role that UCLA played in inspiring her to follow her professional calling.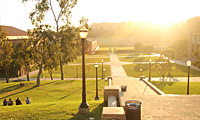 UCLA Alumni Affinity Reunion - May 17, UCLA
In lieu of UCLA Alumni Day (returning 2015), Alumni Affairs will host an Affinity Reunion on May 17 as the campus community kicks off the Centennial Campaign for UCLA. Graduates from 11 affinity groups will be treated to a dynamic keynote address, a tour of Pauley Pavilion and custom programs hosted by each group.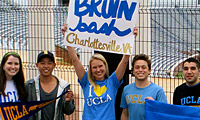 Bruin Bash - UCLA's Official Pregame Fan Party
Enjoy the summer in Bruin style before joining the excitement of UCLA Football and the Bruin Bash, coming to stadiums across the nation.





U.S. News Rankings Show UCLA's Graduate Programs are Among Best in the Country



Brilliant Receives UCLA Medal for his Contributions Leading to the Eradication of Smallpox



Google Picks Well-Respected Susan Wojcicki M.B.A. '98 to Run YouTube



Alexey Stomakhin M.A. '11, Ph.D. '13 and UCLA Team Recreate Snow for "Frozen"



UC Financial Chief Peter Taylor '80 Leaving to Head Up Educational Foundation






After 40 Years in the House, Rep. Henry Waxman '61, J.D. '64 Set to Retire



Former Alumnus of the Year Tim Robbins '82 and Jack Black Headline the New HBO Series "The Brink"



UCLA Hosts Nation's Biggest Hackathon Over Three Days in Pauley Pavilion





UCLA Football Spring Practice Games and Showcase Open to the Public






City of Angels Fun Ride Benefitting the UCLA Blood and Platelet Center





Help UCLA Students Studying In Your Field Sharpen Their Interview Skills



Attorneys Sought for UCLA Students With Legal Issues Regarding Their Veteran Status



Join the UCLA Fights Women's Cancer Team for Revlon Run/Walk





In a Working Theater, Matt Soson '09 and Fellow Alumni Push Limits



Faculty Lecture: The Changing Nature of Employment, the Vanishing of the Middle Class and the Implications for Social Policy - April 16





By Attending Week 9 or 10 at BruinWoods You Can Sponsor Non-UCLA Friends and Family for a Week in Paradise



Mayor Eric Garcetti Joins Anderson Forecast Team to Discuss L.A. Job Market; Save $100 - April 2





LOS ANGELES SOUTH BAY NETWORK



April 16, Rolling Hills Estates | Dinner/ Happy Hour at Marmalade Cafe


ORANGE COUNTY NETWORK



April 8, Costa Mesa | OC Bruins Running Club



April 12, Laguna Beach | Saturday Morning Hike - Laguna Coast



May 8, Dana Point | 2014 UCLA Golf Classic


SAN DIEGO NETWORK



April 28, San Diego | Dinner at Stone Brewing World Bistro & Gardens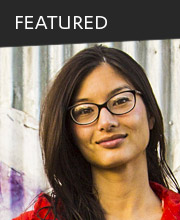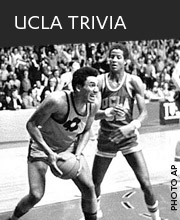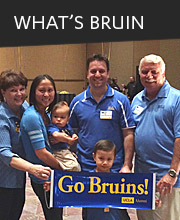 View this email in your browser.
UCLA Alumni Connect, Vol. 13, No. 4, Young Alumni Edition | Other Editions
UCLA Alumni Affairs, James West Alumni Center, Los Angeles, CA 90095