APRIL 2014 | INTERNATIONAL EDITION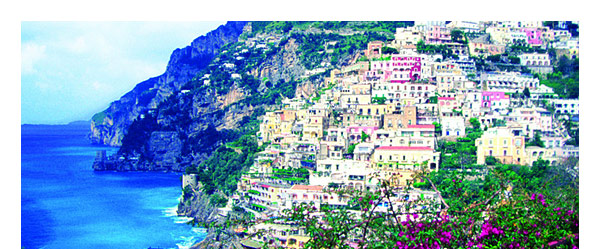 Sail the Mediterranean with an internationally renowned historian, Oct. 1-12. Join Professor Teofilo Ruiz in discovering the eternal beauty of Southern Europe, where history is reflected in charming, timeworn buildings, exquisite architecture and miraculous landscapes along the coasts of Greece, Turkey, Italy, Monaco, France and Spain.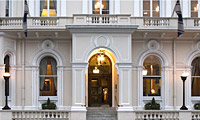 The 22nd Annual All Ivy Plus Winter Reception - April 4
Held at the Cornell Club of London, this event invites new Ivy League and seven college conference schools and other U.S. college alumni to make new friendships, to foster networking and to provide a relaxed atmosphere for enjoyment by all in the center of London.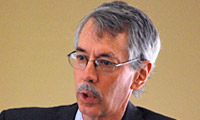 UCLA Delegation Join L.A. Mayor Garcetti in Mexico
During a recent Mexico City trade mission, UCLA Anderson Professor Ed Leamer stressed the importance of cultivating an economic and educational partnership with Mexico through an exchange of ideas, trade and human capital - our youth. To this end, he endowed a scholarship for a Mexican National student to attend UCLA.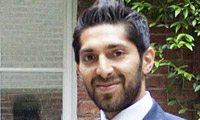 Anderson Grad Winning in Real Life UK Monopoly
Faisal Butt '99 moved from Pakistan to the U.S. in pursuit of education and opportunity. Fifteen years later, after obtaining an Oxford M.B.A., this entrepreneur is successfully investing in and founding almost a dozen real estate ventures in the U.K.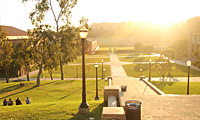 UCLA Alumni Affinity Reunion - May 17, UCLA
In lieu of UCLA Alumni Day (returning 2015), Alumni Affairs will host an Affinity Reunion on May 17 as the campus community kicks off the Centennial Campaign for UCLA. Graduates from 11 affinity groups will be treated to a dynamic keynote address, a tour of Pauley Pavilion and custom programs hosted by each group.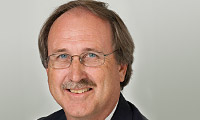 Van Schultz: Engineering Solutions for UC
As immediate past president of the UCLA Alumni Association Board of Directors and current UC Regent, longtime volunteer Van Schultz '74, M.S. '75 uses his experience in engineering to help build a model university system for the benefit of all Bruins and Californians.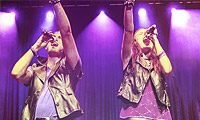 Spring Sing Returns Honoring Alanis Morissette
UCLA's oldest and greatest musical returns to Pauley on May 16 and will honor Gershwin Award recipient Alanis Morissette. Get your alumni presale tickets through Ticketmaster on April 15-16. Visit the Spring Sing YouTube channel and relive your favorite moments.





UCLA Rated World's No. 2 Public University in New International Rankings



Brilliant Receives UCLA Medal for his Contributions Leading to the Eradication of Smallpox



Google Picks Well-Respected Susan Wojcicki M.B.A. '98 to Run YouTube



Alexey Stomakhin M.A. '11, Ph.D. '13 and UCLA Team Recreate Snow for "Frozen"



New UCLA Program Offers Parents Medical Guidance for International Adoptions



UC Financial Chief Peter Taylor '80 Leaving to Head Up Educational Foundation






Newly-Founded Flying Samaritans at UCLA Travels to Mexico to Provide Free Health Care



UCLA Holocaust Historian Wins Dan David Prize, Donates Portion of Award to UCLA



UCLA Hosts Nation's Biggest Hackathon Over Three Days in Pauley Pavilion





Get the Inside Scoop on UCLA News from the Alumni Perspective





SINGAPORE NETWORK



April 25, Marina Square | Singapore Golden Briefcase: Interschool Bowling Competition


JAPAN NETWORK



April 5, Tokyo | West Coast ACJ Hanami Party


UNITED KINGDOM NETWORK



April 2, London | Let's Talk Entrepreneurship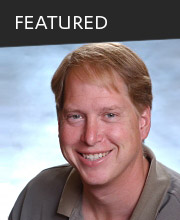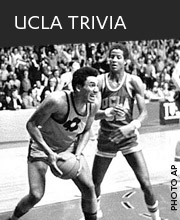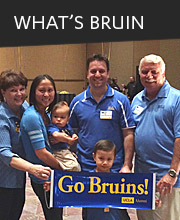 View this email in your browser.
UCLA Alumni Connect, Vol. 13, No. 4, International Edition | Other Editions
UCLA Alumni Affairs, James West Alumni Center, Los Angeles, CA 90095