NOVEMBER 2013 | RECENT GRADUATE EDITION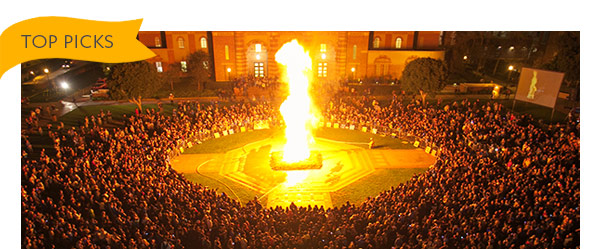 VIP Access to the Beat 'SC Bonfire and Rally - Nov. 26. Come back to campus and celebrate a timeless tradition. Enjoy performances, surprise guests, inspirational speeches and the bonfire from VIP seats. Show our football team how proud we are of them. Can't make it? Watch the livestream. Support Special Olympics and represent UCLA in the We Run the City 5K.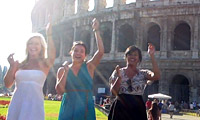 Submit Your Best 8-Clap Video
You and your friends can be part of the next UCLA 8-Clap Heard Around the World video that will make its debut at the Beat 'SC Bonfire and Rally. Submit an 8-Clap video from a unique location to UCLABruinSpirit@alumni.ucla.edu.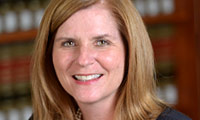 Meet the New Senior Director of Alumni Networks
Kristine Werlinich recently joined the UCLA Alumni Affairs team from the UCLA School of Law, where she was director of alumni relations for the last 13 years. Her new role will be to increase alumni engagement throughout UCLA's regional networks.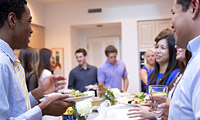 Host a Dinner for 12 Strangers
Simple gatherings around the dinner table allow real friendships to begin. Join thousands of Bruins around the world who will celebrate their shared UCLA legacy and make enriching new connections.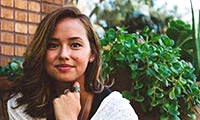 An Alumni Scholar Equals Limitless Potential
Support incredible students such as UCLA Foundation Alumni Scholar, Kera Kwan. A multi-talented campus leader and volunteer organizer, Kwan aspires to serve in the field of medicine to make a difference in patients' lives.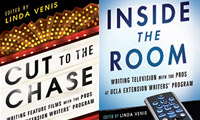 Screenwriting Books Offer Fresh and Practical Advice on Launching Your Hollywood Career
Written by 24 accomplished instructors in the UCLA Extension Writers' Program and edited by program director Linda Venis '70, M.A. '74, Ph.D. '78, these books provide step-by-step instruction on creating a feature, one-hour drama, half-hour comedy and TV pilot script, as well as offer proven strategies for screenwriting success.











UCLA Generates More Than $12.7 Billion in Economic Activity Annually









UCLA Dentistry Discovers a Way to Detect Pancreatic Cancer Through Saliva
















Submit Your Entry to Be Part of the New UCLA 8-Clap Heard Around the World










Luskin Center Series: Public Policy for Innovation in the Digital Age - Nov. 5








Bruin Woods Family Holidays: Celebrate Thanksgiving or the Winter Holidays in Style in Beautiful Lake Arrowhead





LAS VEGAS NETWORK



Nov. 28-29, Las Vegas | UCLA Basketball: Continental Tire Las Vegas Invitational


LOS ANGELES SOUTH BAY NETWORK



Nov. 6, El Segundo | Happy Hour and Dinner at Cozymel's



Nov. 9, San Pedro | Game Watching: UCLA vs. Arizona



Nov. 24, Los Angeles | We Run the City 5K for Special Olympics



Nov. 30, San Pedro | Game Watching: UCLA vs. USC



Dec. 5, Redondo Beach | South Bay Bruins Holiday Dinner


LOS ANGELES WESTSIDE NETWORK



Nov. 7, Santa Monica | Happy Hour



Nov. 9, Los Angeles | Reading to Kids Spirit Month



Nov. 9, Santa Monica | Game Watching: UCLA vs. Arizona


ORANGE COUNTY NETWORK



Nov. 9, Long Beach | Men's Water Polo at Long Beach State



Nov. 13, Costa Mesa | Network Chapter Meeting



Nov. 16, Irvine | Volunteer to Fight Hunger



Nov. 21, Irvine | Board Game Night


SAN DIEGO NETWORK



Nov. 16, San Diego | Men's Soccer at SDSU


SAN FERNANDO VALLEY NETWORK



Nov. 9, Van Nuys | Operation Gratitude


SAN FRANCISCO BAY AREA NETWORK



Nov. 9, San Francisco | Network Planning Meeting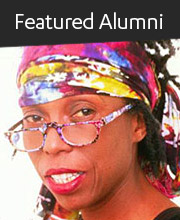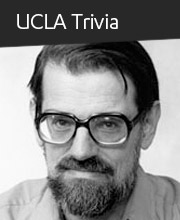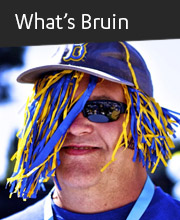 UCLA Alumni Connect, Vol. 12, No. 11, Recent Graduate Edition | Other Editions
UCLA Alumni Association, James West Alumni Center, Los Angeles, CA 90095
©2013 UCLA Alumni Association