NOVEMBER 2013 | SAN FRANCISCO BAY AREA EDITION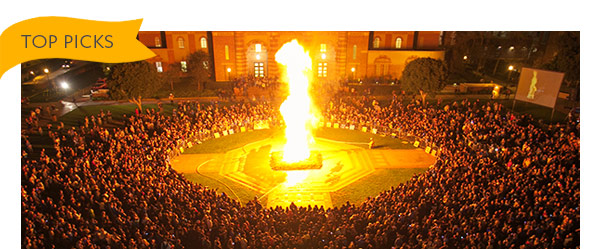 Beat 'SC Bonfire and Rally Livestream - Nov. 26. Can't make it out to Westwood? Enjoy the performances, surprise guests, inspirational speeches and bonfire live from the comfort of home. During the show, tweet your comments with Bruins all over the world. #beatsc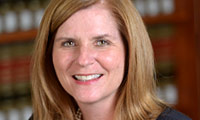 Meet the New Senior Director of Alumni Networks
Kristine Werlinich recently joined the UCLA Alumni Affairs team from the UCLA School of Law, where she was director of alumni relations for the last 13 years. Her new role will be to increase alumni engagement throughout UCLA's regional networks.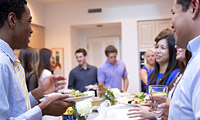 Host a Dinner for 12 Strangers
Simple gatherings around the dinner table allow real friendships to begin. Join thousands of Bruins around the world who will celebrate their shared UCLA legacy and make enriching new connections.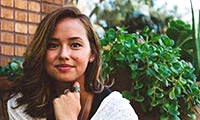 An Alumni Scholar Equals Limitless Potential
Support incredible students such as UCLA Foundation Alumni Scholar, Kera Kwan. A multi-talented campus leader and volunteer organizer, Kwan aspires to serve in the field of medicine to make a difference in patients' lives.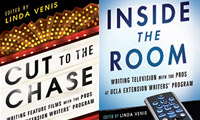 Screenwriting Books Offer Fresh and Practical Advice on Launching Your Hollywood Career
Written by 24 accomplished instructors in the UCLA Extension Writers' Program and edited by program director Linda Venis '70, M.A. '74, Ph.D. '78, these books provide step-by-step instruction on creating a feature, one-hour drama, half-hour comedy and TV pilot script, as well as offer proven strategies for screenwriting success.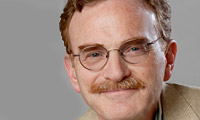 Alumnus Awarded Nobel Prize
Molecular biologist Randy Schekman '71 won the 2013 Nobel Prize in Physiology or Medicine for his role in figuring out how proteins are secreted and transported in human cells.











UCLA Generates More Than $12.7 Billion in Economic Activity Annually



UCLA Dentistry Discovers a Way to Detect Pancreatic Cancer Through Saliva











Open Your Office to a UCLA Student - College PREP Externship





Submit Your Entry to be Part of the New UCLA 8-Clap Heard Around the World










Your Children Will Remember What You Share. Begin Early With a ScholarShare 529 College Savings Plan



Bruin Woods Family Holidays: Celebrate Thanksgiving or the Winter Holidays in Style in Beautiful Lake Arrowhead





BRUIN PROFESSIONALS



Nov. 19, San Francisco | Networking Meeting


LAS VEGAS NETWORK



Nov. 28-29, Las Vegas | UCLA Basketball: Continental Tire Las Vegas Invitational


SAN FRANCISCO BAY AREA NETWORK



Nov. 9, San Francisco | Network Planning Meeting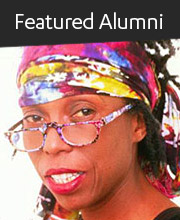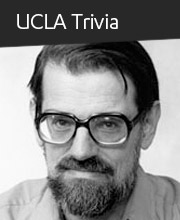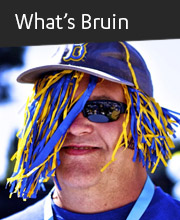 UCLA Alumni Connect, Vol. 12, No. 11, San Francisco Bay Area Edition | Other Editions
UCLA Alumni Association, James West Alumni Center, Los Angeles, CA 90095
©2013 UCLA Alumni Association